Another Gas Spat Between Belarus and Russia Underway
Publication: Eurasia Daily Monitor Volume: 17 Issue: 118
By:
On July 21, the Russian privately owned news agency Interfax reported that Belarus's natural gas debt to Russia has risen, since May, from $165 million (as was disclosed then by Gazprom) to as much as $273 million (Interfax, July 21). Two days later, the news was confirmed by the independent Belarusian outlet Tut.by, meeting no denial from Minsk (Tut.by, July 23).
The gas spat between the two countries has been simmering for several months already, thus raising two important questions: whether the dispute is likely to translate into disruptions of Russian oil and gas deliveries to Belarus, and whether the present quarrel differs in notable ways from previous such disputes over the past decade.
The last major gas row between Minsk and Moscow occurred four years ago, in 2016. Belarus unilaterally decided then to pay less than initially agreed for that year, arguing that the gas prices in Belarus and Russia should be equal—as both countries purportedly agreed to a few years earlier (Gazeta.ru, May 16, 2016). Russian Gazprom resolutely rejected Minsk's argument and, in turn, demanded that Belarus settle its debt and return to the previous pricing formula. When the aggregate sum of underpayments reached around $270 million, the Russian side decided to pressure Belarus by reducing the flow of crude oil to the Novopolotsk and Mazyr refineries, starting in July 2016 (Rns.online, July 8, 2016). The gambit did not pay off immediately: the two countries only reached an agreement in April 2017, after Belarus's total "gas debt" already reached $726 million (TASS, April 13, 2017).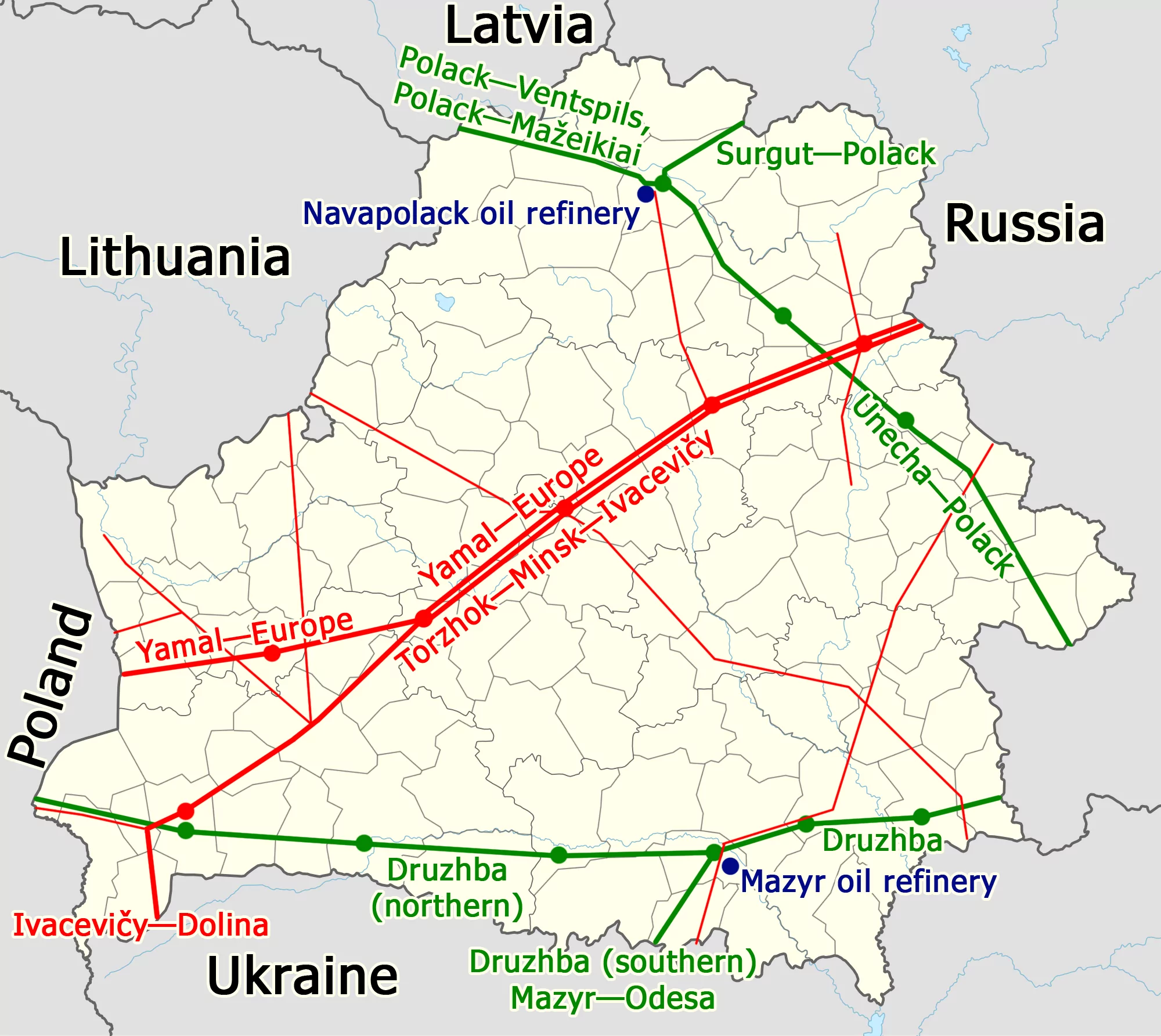 However, today's Russian-Belarusian natural gas supply row appears to be qualitatively from earlier such pricing disagreements for a few reasons.
First, the Belarusians have changed their argumentation. Minsk has stopped referring to some underspecified premises for bilateral cooperation with Russians. Rather it asserts that the current pricing disagreement is due to competing methods for calculating the calorific value of the gas by Russian-owned Gazprom Transgaz Belarus versus the formula employed by Belarusian gas buyers (Minenergo.gov.by, May 29). As such, Belarus's Ministry of Energy has formally requested that Gazprom provide the methodology used by Gazprom Transgaz Belarus so that the ministry can check whether it is in compliance with Belarusian standards (Minenergo.gov.by, June 5). To date, the Russian side has not officially replied to this demand.
The second reason why the current gas spat is unique: unlike four years ago, this time the Kremlin may have less ability to use oil supply limitations as a tool of coercion against Belarus. The two countries recently (in the first quarter of 2020) experienced a dispute over the price of Russian crude, which resulted in the deliveries from Russia being drastically reduced. Therefore, Russia would be strongly disincentivized to play the "oil shutoff" card again so soon, since it would further undermine Russia's reputation as a reliable energy supplier. For the same reason, Gazprom is equally unlikely to halt its gas deliveries to Belarus at this moment.
Third, and most importantly, the background political circumstances of the current spat are different than in 2016. Some observers have argued that the Belarusian regime has never been as fragile since Alyaksandr Lukashenka's coming to power in 1994. His government is now attempting to end nightly street demonstrations following the August 9 presidential election (see EDM, August 10). Moreover, it seems that mutual mistrust between Minsk and Moscow may be at its highest level as well. As of the start of this year, Lukashenka has inter alia directly accused Russia of using oil and gas prices to force the annexation of Belarus into the Russian Federation (BelTA, February 14) and blamed the Kremlin for interference in Belarus's presidential elections (BelTA, June 25). Moreover, when a group of 33 Russian Wagner Group mercenaries were detained in Belarus at the end of July (see EDM, July 30), Lukashenka did not hesitate to declare that Moscow had "dirty intentions" with sending privateers to the neighboring country (RBC, July 29).
So how is the situation likely to develop going forward? Most probably, the Russians will seek to work the gas debt issue into the agenda of all future talks regarding further bilateral integration. Moreover, Belarus's debt will surely color any future conditions governing energy supplies starting in 2021, as Russian authorities already declared (Interfax, June 8; TASS, July 22). Meanwhile, Minsk can be expected to continue to try to play the "diversification card," as Lukashenka himself did as recently as June (President.gov.by, June 16). Any threats to replace most Russian imports with non-Russian sources, however, will most likely remain only a bluff. Earlier this year, the United States declared its willingness to ship liquefied natural gas (LNG) to Belarus via the Lithuanian floating storage regasification unit (FSRU) terminal in Klaipeda (Lrt.lt, February 12; see EDM, March 5). But the fact remains that Belarus's national gas transmission system is indirectly owned by Gazprom, thus limiting which volumes of gas are allowed to pass through it. This effectively hinders Minsk from pursuing any real gas diversification in the nearest future.