Assessing the Foreign Policy Influence of the Ministry of State Security
Publication: China Brief Volume: 11 Issue: 1
By: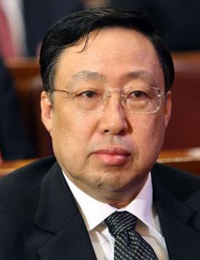 At the Chuzhou City national security leading group meeting last December, local officials appeared to overshadow municipal Ministry of State Security (MSS) officers despite the subject of the meeting—an Anhui State Security Department directive (Chuzhou City Web Portal, December 31, 2010). This event casts doubt on the conventional wisdom that MSS's political clout may be growing and raises interesting questions about how the role of the MSS in Chinese policymaking is changing.
A widely-cited, interview-based report released last September found that the MSS plays an increasingly important role in Chinese foreign policymaking [1]. While this may be true, the interviews did not explain how MSS influence would be rising. The foreign policy influence of intelligence services depends on the quality of their inputs and their leadership's influence with key policymakers. If an intelligence chief is not influential, then the service's influence depends on performance. The MSS's role in policymaking could be rising as China's overseas interests expand, giving the MSS an opportunity to get out from under the shadow of its bureaucratic competitors in internal security matters.
This article approaches the question of the role of the MSS is Chinese policymaking by evaluating the Ministers of State Security since the MSS was founded in 1983. They are the most visible aspect of the MSS, because all have held public positions. By examining MSS leadership, analysts can see whether intelligence positions are stepping stones for advancement; the political gravitas associated with intelligence; and protocol rank.
Present at the Creation: Ling Yun (1983-1985)
Ling Yun was a career Ministry of Public Security (MPS) officer who rose to vice minister both before and after the Cultural Revolution (Globe and Mail, June 22, 1983) [2]. We can find very little about this career. Ling's position with the political factions of the early Reform Era is opaque, except that he was generally aligned with the non-ideological pragmatists driving reform.
A co-authored obituary of Vice Minister of Public Security Xu Zirong and a Xinhua interview indicate Ling supported Deng Xiaoping's reforms and the effort to de-politicize the intelligence services. Ling wrote "[Xu] often told workers to stress seeking truth from facts and guard against suspecting comrades on unfounded grounds." Ling and his co-authors also eulogized Xu's focus on the people and his willingness to bring their concerns to the Central Committee in a "very detailed report based on fact" (Renmin Ribao, April 5, 1979). Ling's views of MPS responsibilities and the treatment of counter-revolutionary crimes demonstrate his general alignment with the reformers. In his Xinhua interview, Ling said he was "firmly against the resolving ideological questions" using the MPS, elaborating that only the "Gang of Four" had broken this rule. The security apparatus should not be used to enforce CCP discipline unless a person acted toward "overthrowing the dictatorship of the proletariat" (Xinhua News Agency, June 30, 1979).
A spy scandal reportedly ended Ling's tenure after less than two years. In 1985, CIA allegedly helped a high-level agent defect and escape China. The defector, Yu Zhengsan, was a mid -level MSS officer from a well-connected political family. Yu also provided investigative leads for U.S. counterespionage officials to track down Larry Wu-Tai Chin, a retired CIA language analyst who had spied since the 1940s. Alternatively, Ling may have lost a dispute with Deng Xiaoping's daughter, Deng Rong, who exploited the spy scandal [3]. After his ouster, Ling retired into lingering obscurity and emerged only for such minor roles as Honorary Chairman of the China Police Society (Xinhua News Agency, May 28, 1992).
Ling's early dismissal raises the original question—how powerful and influential is the MSS—and suggests an answer. The ease of Ling's ouster probably indicates he lacked meaningful political connections. As a career MPS official, Ling most likely was a professional police officer but an amateur politician. He may not have known how to compete for resources, nor how to shield himself from rivals. More importantly, if the report of the Deng dispute is true, it suggests Ling lacked any factional membership despite his general reformist inclinations. This alone would make Ling politically vulnerable.
The Longest Term: Jia Chunwang (1985-1998)
Ling's unexpected departure ushered in a new era for the MSS. Jia Chunwang's 13-year tenure would oversee the MSS's expansion. Jia is unique among the ministers of state security for having a career beyond the MSS and being a rising star at the time of his selection.
Jia shares his pedigree with luminaries like Hu Jintao. Like other members of his generation's elite, Jia belonged to the Tsinghua clique cultivated by the university President Jiang Nanxiang. After graduating in the mid-1960s, Jia stayed on as a "double-load cadre" serving as Tsinghua CCP official [4]. In 1983, Jia was one of the young officials chosen for senior positions—for Jia, Beijing Deputy Party Secretary—when Deng sidelined older cadre. Jia's career prospects probably rose when he joined with Vice Premier Qiao Shi. In 1987, Qiao became a Politburo member, overseeing the Central Party School and the CCP Secretariat.  These connections probably gave Jia the protection and the political power to involve the MSS in the takedown of Beijing Party Secretary Chen Xitong in 1995 (Ming Pao, April 28, 1995).
The MSS began as a central-level ministry and only a handful of provincial departments. By the end of Jia's tenure, the MSS covered every province, provincial-level city, and a countless number of municipalities. The expansion took place in three distinct waves [5]. The first wave in 1983-84 included the Ministry and a handful of departments in key locations, such as Beijing, Shanghai, Fujian, and Shandong. The second wave started after 1986 and included Tianjin, Chongqing, Jiangsu, Zhejiang, and Hainan. The final wave filled in the gaps in the state security network in places like Anhui and Jiangxi in the mid-1990s. Building up the MSS made Jia a candidate for the Politburo ahead of the 1997 Party Congress (South China Morning Post, May 29, 1997).
Jia's political ascension however was not to be. Qiao's control over the security establishment and political-legal apparatus—which he built up since the mid-1980s—incited the concern of the political led by Jiang Zemin and Li Peng (South China Morning Post, March 2, 1998). Instead of advancing, Jia was transferred—maybe forcibly—to the MPS in a seemingly lateral move. Arguably, Jia's move began the MPS' political rise that culminated when Politburo member Zhou Yongkang became Minister of Public Security in 2003. Some rumors indicated Jia was removed for intelligence failures on Taiwan and Tibet (South China Morning Post, March 19, 1998).
The Safe Pick: Xu Yongyue (1998-2007)
Factional issues surrounded the selection of a new MSS chief around the 15th Party Congress in 1997 and subsequent National People's Congress to finalize State Council positions. Qiao's protégés either retired or transferred. Those staying, like Jia, probably were co-opted by Jiang Zemin (South China Morning Post, March 17, 1998). Jiang initially tried to put his stamp on the MSS, proposing Deputy Chief of the General Staff (Intelligence) Xiong Guangkai. It is unclear what prevented his move—whether Xiong personally withdrew, the military held him back, or factional rivalry denied him (South China Morning Post, March 18, 1998; March 2, 1998).
Xu Yongyue's promotion plucked him out of languishing obscurity since 1994 as the Hebei Deputy Party Secretary covering the political-legal affairs portfolio. Xu previously served as Chen Yun's mishu during the last decade of the elder statesman's life and as as a mishu at the Ministries of Culture and Education. He was also a princeling and a "double-load cadre" at the Public Security University following his graduation in 1961 [6]. Xu had all the proper political credentials for selection to higher ranks.  Xu's patron however, was dead and he lacked an independent power base. He was a safe pick, probably incapable of threatening more established political figures.
With no political power behind Xu, the MSS probably lost influence to the MPS and military intelligence. Xu was only an alternate member of the Central Committee, outranked by Jia at MPS. Even when Xu became a full member at the 16th Party Congress in 2002, Jia's successor Zhou Yongkang rose to the Politburo and was State Councilor for political-legal affairs. More than protocol suggests MSS power waned under Xu's tenure. First, Xiong joined the Taiwan Affairs Leading Group in his military intelligence role—a seeming indictment of the MSS's performance relative to military intelligence on Taiwan or a lack of trust in Xu (Sing Tao Jih Pao, May 7, 1998; Straits Times, November 23, 2000). Second, China's entry into the World Trade Organization (WTO) in 2001 promised to bring an influx of foreign business, which had been a growing concern. Greater exposure to foreigners was an important justification for the creation of the MSS in 1983. However, Politburo Standing Committee member Wei Jianxing at political-legal conference stated China's impending WTO entry reinforced the need for public security work (Xinhua News Agency, December 2, 2000).
A further blow to MSS credibility was Xu's sudden replacement in August 2007. As elsewhere, no conclusive information is available, but some reports suggest Xu was caught up in the scandal rumors surrounding the ousted Minister of Finance (South China Morning Post, August 31, 2007; Straits Times, August 31, 2007). The official justification for Xu's departure was he was over the age limit and had to retire instead of waiting until the NPC meeting in spring 2008 (Xinhua News Agency, August 30, 2007).
From Domestic to Foreign: Geng Huichang (2007-Present)
Even less information is available on the current Minister Geng Huichang, who became chief following the ministerial shakeup in August 2007. Commentators at the time suggested Geng was Hu Jintao's man and Hu made the shifts knowing the results 17th Party Congress would be unsatisfactory.
Geng returned the MSS to professional hands. During the 1980s, Geng served in the MSS-run Beijing International Relations Institute and the China Institutes of Contemporary International Relations (CICIR). Geng became CICIR president in the early 1990s before rising to vice minister. Before his promotion, Geng was the Executive Vice Minister (Ming Pao, September 10, 2007). The most notable feature about Geng is his analytic and foreign-focused background, contrasting the public security and political-legal work of his predecessors.
Comparing Geng with his bureaucratic competitors, he still ranks behind Minister for Public Security and State Councilor Meng Jianzhu. Geng received full Central Committee membership at the 17th Party Congress, but his standing vis-à-vis military intelligence is tougher to identify.
Conclusion: Explaining Influence without Power
Interviewees for the SIPRI report on Chinese foreign policy actors stated that the MSS was "an increasingly powerful domestic actor whose sway spills over into the realm of foreign policy." They suggested the Beijing Olympics, the Tibet and Xinjiang riots in 2008 and 2009, respectively, boosted MSS influence. The authors of the report cited Geng's membership on the Foreign Affairs and Taiwan Leading Small Groups as additional evidence [7]. As the Chuzhou meeting and the analysis above show, MSS domestic power is not a satisfying explanation for foreign-policy influence.
If the Tibet and Xinjiang riots were connected to foreign-based groups, then this suggests an MSS failure rather than a success. If the MPS was held responsible, then the MSS probably would benefit. Second, according to Hong Kong press, the MSS has always had a seat in the foreign policy-related leading groups. Accepting MSS influence in Chinese foreign policy is rising, the question is what has changed.
Changes in both competency and necessity appear to favor rising MSS influence in foreign policymaking. When political power is absent as suggested by this analysis, influence usually relates to merit and necessity. Senior policymakers like Hu have to want to the MSS in the room and contributing to the discussion. On merit, Geng's background suggests the leadership wants an MSS looking further abroad than minority groups on China's periphery. This may mean Zhongnanhai wants a foreign intelligence service like the American CIA.
The second major change is the expansion of Chinese interests abroad, which would require better intelligence to monitor effectively. This is already well documented, but some recent Chinese writings highlight the dramatic shifts taking place in Chinese thinking. A year ago, Fudan University Director of American Studies Shen Dingli wrote an op-ed advocating Chinese military bases abroad, because the real threats to China did not come from traditional internal security concerns but from countries capable of stopping China's access to trade (China.org.cn, January 28, 2010). Most observers highlighted Shen's advocacy of a blue water navy and bases abroad. However, Shen's most important point is that China faces an intentions problem from states with existing capabilities. Foreign intentions can only be monitored and resolved with intelligence. If the MSS is successfully building up its foreign intelligence capabilities to meet this challenge, then its influence is undoubtedly increasing.
Notes:
1. Linda Jakobson and Dean Knox, "New Foreign Policy Actors in China," (SIPRI Policy Paper, No. 26, September 2010).
2. The MSS was founded in 1983, combining the functions of the CCP Investigation Department with the intelligence, counterintelligence, and counterespionage components of the Ministry of Public Security (MPS).
3. Howard O. DeVore, China's Intelligence and Internal Security Forces, (Couldson, UK: Jane's Information Group, 1999): Chapter 3.
4. Li Cheng, China's Leaders: The New Generation (Lanham, MD: Rowman & Littlefield Publishers, 2001): 89-90, 104-106.
5. This paragraph is based on a reading of provincial-level personnel appointments in the 1980s and 1990s.
6. Li, China's Leaders, 22-223; China Vitae Profile for Xu Yongyue.
7. Jakobson and Knox, "New Foreign Policy Actors in China," 12.