Azerbaijan Seeks Alternative Gas Export Routes: Sending a Signal to Ankara
Publication: Eurasia Daily Monitor Volume: 6 Issue: 212
By: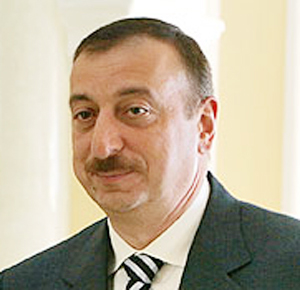 "We are interested in exporting our resources through different routes," Azerbaijan's President Ilham Aliyev stated during his visit to Bulgaria on November 13 (AZTV). On the same day, he paid a short working visit to Sofia to meet his counterpart Georgi Parvanov and to sign an inter-governmental agreement on the transit of Azeri gas to Europe though the Black Sea. This was the third agreement signed with a foreign country during the past month. Previous agreements were signed with Russia and Iran. Analysts believe that these latest developments hint at Baku's plans to diversify its export options and reduce its dependence on the so-called "Turkish route" (AZTV, November 13).
For most of the 1990's, Azerbaijan tied the export of its rich energy resources to the Turkish route. Turkey, Azerbaijan's strategic partner, was considered to be the most reliable transit country, and thus it could reduce Baku's dependence on Russia. As a result of this strategic vision, such pipelines as the Baku-Tbilisi-Ceyhan oil and Baku-Tbilisi-Erzurum gas pipelines were conceived. Subsequent steps were taken to further strengthen this route by launching the construction of the Baku-Kars railroad and starting negotiations on the transit of Azeri gas from the Shah Deniz field to Europe via Turkey. Unfortunately, this is the point at which progress stopped.
Despite several years of negotiations, Azerbaijan and Turkey have failed to agree on the transit terms for Azeri gas to European markets. This disagreement centers on the transit fees that Ankara demands as well as its proposed purchase price for Azeri gas. Ankara's price offers have proven unsatisfactory to Baku. During his October 16 cabinet meeting, President Aliyev once again highlighted the remaining disagreements with Turkey and indicated that Azerbaijan would start looking for alternative options to export gas.
Following the agreement with Gazprom to export 500 million cubic meters (mcm) of Azerbaijan gas to Russia on an annual basis, a similar agreement was signed with the Iranian National Gas company on November 11. According to that agreement, Azerbaijan will sell 500 mcm of gas to Iran annually starting from 2010. Both agreements do not exclude later increases in the volume if agreed by the contracting parties (Trend Capital, November 11).
As for Bulgaria, Azerbaijan plans to export its gas through the Black Sea in the form of liquefied natural gas (LNG). The agreement envisages exporting 1 billion cubic meters (bcm) of Azeri gas to Bulgaria. According to Azerbaijan's Energy Minister Natig Aliyev, special tankers will be needed for that purpose (ANS TV, November 14; EDM, November 16). Baku will also need to agree transit prices with Tbilisi and extend the existing Georgian gas pipeline network to the Black Sea coast. These latest developments send a strong signal from Baku to Ankara that Azerbaijan is unwilling to wait indefinitely for a breakthrough in Turkish-Azerbaijani negotiations on gas prices and transit fees. For Azerbaijan's government, gas is principally a commercial deal. Those who offer the best price package will most likely receive Azeri gas. This disagreement with Turkey, however, casts doubt on the fate of the Nabucco pipeline.
Azeri gas is essential for the successful implementation of Nabucco. It will not be sufficient to offer only Azeri gas, but once the pipeline is built and operational with the help of Azeri gas, then other countries, such as Turkmenistan, Iran and Iraq could also join this pipeline. Last week, Turkey and Iran signed a deal on the exploration of the Iranian gas field "South Pars" by the Turkish Petroleum Corporation (TPAO). If implemented, despite pressure from Washington, this project increases the chances for Turkey to become an energy hub for Iranian gas to E.U. However, without Azeri gas, Nabucco is unlikely to start and thus the whole E.U. project on the "Southern Corridor" for gas supplies to Europe would be permanently shelved.
In the 1990's, "diversification of export routes in the South Caucasus" meant building new pipelines that avoided Russia. Now, the reverse is true. Azerbaijan is looking for a Russian option as well as others to resolve its "export" problem for gas from Shah Deniz field. This field is planning to drastically increase its output in the next few years. According to Murad Heydarov, advisor to the president of Azerbaijan's State Oil Company (SOCAR), over the next decade, Baku plans to increase its gas production to the level of 50 bcm annually (www.day.az, October 8). Thus, an urgent export route is needed for Azerbaijan.
The small-volume contracts signed with Iran and Russia are insufficient to solve Azerbaijan's export route problems. But perhaps, they might send the necessary signal to Ankara that Baku does have other export options. It would sour relations between the two fraternal countries if eventually, as a result of the Turkish-Azeri disagreement, Azeri gas reaches Europe via Russia or more realistically via a Russian-Turkish pipeline, but at a much higher price for Turkey than what Azerbaijan currently offers.