Belarus's 'Geopolitical Maneuvering': A Character Flaw or a Rational Foreign Policy?
Publication: Eurasia Daily Monitor Volume: 12 Issue: 82
By: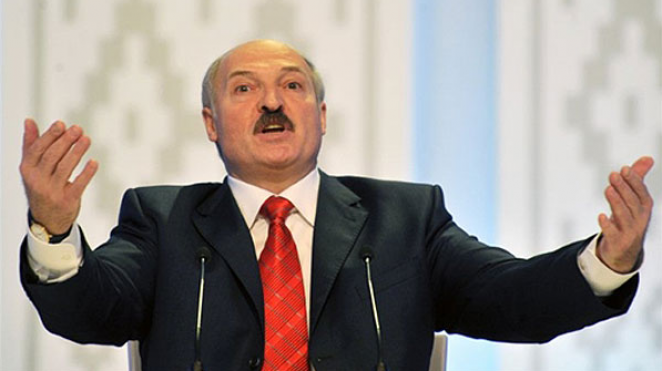 Despite the limited applicability of a zero-sum game approach and the vital necessity for Belarus to maintain good relationships with both East and West, Belarus's government continually stands accused of treacherous geopolitical maneuvering. Such accusations are particularly common for Russian media. Thus, Regnum, a news agency with a "patriotic" bent, observes that whereas "prior to 2014 Belarus was labeled [in the West] as none other than Europe's last dictatorship, over the course of a little more than a year Minsk has done everything to be accepted by the Euro-American political beau monde and to start selling its advantageous geographic location. The OSCE [Organization for Security and Cooperation in Europe] and the European Union declared that the last election of President Lukashenka did not match 'democratic standards.' It seems likely they will label the next election 'democratic,' albeit with some shortcomings" (Regnum, April 22). A similar attitude—treating Belarus's foreign policy as a lamentable character flaw—was displayed by Andrei Souzdaltsev, the associate dean at Moscow's Higher-Learning School of Economics. In Souzdaltsev's logic, if Minsk does not recognize some Russia-supported rebellious pockets of Georgia (i.e. Abkhazia and South Ossetia), it (Minsk) should not ask Russia for financial aid (Svoboda.org, April 26).
During his official visit to the Republic of Georgia, on April 22–24, President Alyaksandr Lukashenka indeed upheld Belarus's stance in support of Georgia's territorial integrity (see EDM, April 28). "Our standpoint [on that issue] remains unchanged," said Lukashenka, "otherwise I would not have come here" (Tut.by, April 23). Moreover, upon arrival in Georgia, Lukashenka mentioned that he had "never visited a single town of this legendary country except Sukhumi" (Carnegie.ru, April 24). Sukhumi, of course, is the capital of Abkhazia, which Russia—almost alone internationally—recognizes as an independent country. Yet, Lukashenka also made a putative gaffe that had to be disavowed by Tengiz Pkhaladze, an advisor to the president of Georgia. Specifically, Lukashenka mentioned it would be worthwhile for Georgians, Belarusians and Russians to once again "live as a single family," which many interpreted as a reference to the Soviet Union. According to Pkhaladze, however, Lukashenka just meant there is no inherent animosity between these three peoples; the problems are created by politicians, and they can be resolved if the "resource" of genuine friendship between the peoples is tapped (Tut.by, April 23). According to the Moscow Carnegie Center, Lukashenka's visit to Georgia pursued the goal of opening yet one more channel to the West on top of Belarus's success in the organization of the Ukraine armistice talks (Carnegie.ru, April 24). After all, Belarus's trade exchange with Georgia itself is minuscule ($62 million) (Tut.by, April 22), and so far Belarus has not even established its embassy in Tbilisi (Tut.by, April 24) despite the fact that the Georgian embassy to Belarus operates in one of the most visible spots in downtown Minsk.
To be sure, Russia's suspicion in regard to Belarus does not only extend to the latter's non-recognition of some post-Soviet country's rebellious enclaves. In anticipation of the Riga summit of the EU's Eastern Partnership, the Russian foreign ministry has already declared that the partnership has a "vivid anti-Russian emphasis" and that Russia's reaction to what would transpire at that summit would be "tough and principled" (Tut.by , April 24). As a result, Yury Drakakhrust of Radio Liberty opined that it is now extremely unlikely Lukashenka would personally attend the Riga summit. Unlike the Belarusian leader's visit to Georgia and earlier to Moldova, Lukashenka's trip to Riga would cross a red line drawn by the Kremlin (Svaboda.org, April 25).
Still the alleged "geopolitical maneuvering" continues, albeit within limits. For example, Lukashenka has offered the European Handball Federation (EHA) to organize European cup matches between Russia and Ukraine. They were supposed to occur in October 2014 but were postponed until this April because the EHA was worried about security and the influence of politics on sports (Lenta.ru, April 22). Perhaps more importantly, Belarus's government also invited the Parliamentary Assembly of the Council of Europe (PACE) to monitor the presidential elections of November 2015 (Tut.by, April 21), elections that Andrea Rigoni, PACE's rapporteur on Belarus, declared the touchstone of the country's desire to improve its relationship with Europe. Rigoni is visiting Belarus on April 25–26 to find out first hand whether or not there are signs of Belarus's intention to move closer to Europe (Naviny.by, April 21). At about the same time, Mikhail Myasnikovich, the head of the Council of the Republic, the upper chamber of Belarus's parliament, declared that adopting a common currency within the Eurasian Union is, under current conditions, tantamount to losing sovereignty. By "current conditions," Myasnikovich meant the retention of multiple export barriers, mostly in the form of heightened tariffs, within that union. As a partial effect of these barriers, mutual trade within this new economic alliance is declining: in 2013, it was 5 percent lower than in 2012. And in 2014, it declined 11 percent from the year before (Tut.by, April 23).
According to Radio Liberty's Drakakhrust, Lukashenka reveals "advanced diplomatic acrobatics." While improving relations with the West, he simultaneously manages to avoid serious confrontation with Moscow. But the Moscow alarmists are still worried in vain, thinks Drakakhrust: Lukashenka will not switch teams (Naviny.by, April 22). Although this may be the case, couching Belarus's foreign policy in such terms may be misleading. Indeed, when ordinary Belarusians were asked in downtown Minsk—by opposition-minded pollsters—what they think about Lukashenka not going to this year's May 9 Victory Day parade in Moscow, practically everybody saw this as a natural and legitimate desire on Lukashenka's part to stay with his own people on that most important holiday (Naviny.by, April 27).
Perhaps there is much less to "unmask" in Lukashenka's political behavior than the media has developed a taste for. Squeezed between Russia and the EU, Belarus needs to maintain good relations with both, and it is keenly interested in strengthening its own identity and raising its international profile. Importantly, Belarus seems to be succeeding on all these fronts.