Boko Haram's Pan-Nigerian Affiliate System after the Kankara Kidnapping: A Microcosm of Islamic State's 'External Provinces'
Publication: Terrorism Monitor Volume: 19 Issue: 1
By: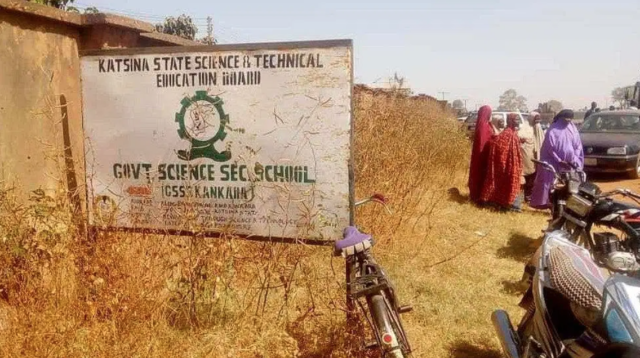 On December 11, 2020, around 300 male students were kidnapped from a Kankara, Katsina State school in northwestern Nigeria (TheCable, December 13, 2020). The attack was inconsistent with typical northwestern Nigeria banditry operations involving smaller-scale kidnapping and extortion, pillaging, and assassination of local political enemies that have escalated in northwestern Nigerian in recent years. The attack was, however, consistent with the past activities of the Boko Haram faction led by Abubakar Shekau. Shekau's faction is responsible for the mass killing of male students in their dormitories in 2013 and the Chibok kidnapping of more than 200 female students in Borno State, northeastern Nigeria in 2014. Furthermore, the Kankara kidnapping reflected Boko Haram's "affiliate system" because the attack was conducted by Boko Haram's northwestern Nigerian "affiliate" in the Katsina-Niger-Zamfara state axis, which is comprised primarily of bandits ("Niger" refers to Niger State, Nigeria, not the Republic of Niger).
The Bandits in Kankara
Suspicions of, and dread about, Boko Haram's involvement in the Kankara kidnapping increased when Shekau claimed responsibility for the kidnapping in a December 15 audio (Telegram, December 15, 2020). Two days later, another Boko Haram video featured Kankara students being interviewed by an off-screen bandit interviewer and Shekau in split-screen, re-claiming the kidnapping (Telegram, December 17, 2020). A boy in the video was pressured to say "we've been caught by the gang of Abubakar Shekau" and, consistent with Boko Haram's ideology, he urged Nigeria's government "to close any kind of schools, excluding Islamiyya [Islamic schools]." In addition, the boy requested the government "to send them the money" and "send back the armies and jets who have come to help [rescue] us (Telegram, December 17, 2020)."
This December 17 video corroborated Boko Haram's involvement because it otherwise would have been impossible for Boko Haram to display exclusive footage of more than 100 kidnapped schoolboys. Moreover, both December 15 and 17 videos had authentic trappings of Boko Haram videos' typical logos, styles, and online release mechanisms. Nevertheless, it is unlikely Shekau's direct chain-of-command was holding the Kankara schoolboys. Although the December 17 video's optics resembled Boko Haram's initial video of the Chibok schoolgirls in May 2014, Boko Haram has never publicly demanded money from Nigeria's government or warned the government about conducting rescue operations (Youtube, May 12, 2014). Those two demands represented the Katsina-based bandits' interests, while Boko Haram's ideology was reflected in the boy's other statements.
Another difference between the Chibok and Kankara kidnappings is Shekau eventually approved the release of 103 Chibok schoolgirls, but only after more than three years of on-and-off negotiations and the exchange of Boko Haram prisoners and reportedly $3 million (thecable.ng, December 23, 2017; Youtube, May 12, 2017). Several dozen Chibok schoolgirls also chose to remain with their Boko Haram husbands, while others died in captivity (premiumtimes.ng, April 14, 2018). However, all the Kankara boys were released only three days after the kidnapping through negotiations between the government and bandits, with a ransom reportedly paid to the bandits (TVCNewsNigeria, December 18).
The Kankara Kidnappers' Relationship to Abubakar Shekau
The Kankara kidnapping can be understood as involving bandits operating in northwestern Nigeria, who conducted the kidnapping. However, they had communication lines to Shekau not only for media, but also for orchestrating the kidnapping. The bandits would not have conducted such an unprecedentedly large-scale kidnapping for northwestern Nigerian bandits in the mold of the Chibok kidnapping unless Boko Haram advised them beforehand.
It remains unknown whether ransom money made it from the Kankara bandits to Shekau's Sambisa Forest base in southern Borno or whether Shekau approved the boys' release. Details about a second disrupted kidnapping of schoolboys near Kankara just hours after the Kankara schoolboys' release also remained unclear, but could suggest Shekau loyalists among the bandits attempted to compensate for the premature release of the Kankara schoolboys without Shekau's approval by kidnapping another set of schoolboys (premiumtimesng.com, December 20, 2020). Nevertheless, given the lines of communication between Kankara bandits and Shekau, there were logistical routes that could have been used have pass ransom funds from the Kankara bandits to Shekau in Sambisa.
Furthermore, a series of Boko Haram videos in 2020 demonstrated that bandits operating not only in northwestern Nigeria were among other militants in Lake Chad and Cameroon who are loyal to Shekau. The bandits who conducted the Kankara kidnapping in Boko Haram's name were likely among those northwestern Nigerian bandits loyal to Shekau and not in the Sambisa-based "Boko Haram central": they were an "affiliate." Shekau, for his, part, has not commented on the Kankara schoolboys' release, but simply went about usual business by releasing an audio threatening prominent elder Nigerian Salafist theologian, Ahmad Gumi (Telegram, January 6).
Regional Pledges of Loyalty to Abubakar Shekau
In 2020, loyalty videos between Boko Haram and jihadists in Lake Chad, northwestern Nigeria, and Cameroon were released at least three times. For example:
Boko Haram offered 'glad tidings' in English, Hausa, Fulani, and French to "brothers" in Zamfara and Niger states in June 2020 (Telegram, June 15, 2020)
"Mujahideen" in Niger State offered 'glad tidings' to Abubakar Shekau in July 2020 (Telegram, July 7, 2020); and
Boko Haram released Eid al-Adha videos from Shekau loyalists in Cameroon, Lake Chad, Niger State, and Sambisa on August 5, 2020 (Telegram, August 5, 2020);
Those videos reflected Shekau's efforts since 2019 to recruit jihadists outside of Borno State to Boko Haram. In fact, as early as 2014, Shekau released a video to Niger and Katsina states' Fulanis, presumably including bandits, to implore them to join Boko Haram. Shekau, however, did not succeed at that time. [1] The Kankara kidnapping was, therefore, conducted by the Boko Haram "affiliate" in northwestern Nigeria whose bandits finally pledged loyalty to Shekau in 2020 after his intermediaries established communications with them. Meanwhile, the Lake Chad "affiliate" has been led by Bakura and pledged loyalty to Shekau in a September 24, 2019 video, which was released one day after Shekau himself offered 'glad tidings' to the "mujahideen in Lake Chad" in a separate video (Telegram, September 23-24, 2019; see Terrorism Monitor, January 28, 2020).
While Shekau's Sambisa-based fighters, who constitute "Boko Haram central," conducted the November 2019 Zabarmari beheadings of dozens of farmers outside Borno State's capital, Maiduguri, and the Christmas 2019 abduction of a Chibok pastor, Bakura's fighters in the Lake Chad "affiliate" conducted the massacre in Toumour, Niger in December 2019. All of those operations were claimed by the Shekau-loyal "Boko Haram central's" anonymous spokesman (Telegram, December 1, 2020; Telegram, December 15, 2020; Telegram, December 29, 2020; ). Likewise, the northwestern Nigerian, or perhaps more specifically, Katsina, "affiliate," conducted the Kankara kidnapping. Boko Haram attacks on Cameroon's Lake Chad shoreline are those of the Lake Chad "affiliate" while those in Cameroon along the southern Borno border are conducted by Cameroon-based Shekau loyalists, who comprise the Cameroon "affiliate" (africacenter.org, November 13, 2020).
Conclusion
One way to view Boko Haram's "affiliate system" is to compare it to Islamic State and its external provinces. Islamic State in Syria and Iraq had regular media contacts, but often only several intermediaries with, external provinces in Southeast Asia, Central Africa (Congo and Mozambique), and even Nigeria-based and Shekau-rival Islamic State in West Africa Province (ISWAP). These external provinces are loyal to Islamic State's leaders, ideology, and goals, but have a large amount of autonomy to conduct their day-to-day insurgencies and only coordinate with Islamic State leadership for high-profile operations, media campaigns, funding, or trainings.
Likewise, Shekau-loyal bandits in Kankara coordinated this high-profile kidnapping with Boko Haram and liaised with Shekau through intermediaries about it. However, ultimately the bandits had a final say on whether to release the boys or not, with them opting to do so for whatever benefits they received. Just as Islamic State's external provinces, including in Libya, Khorasan (Afghanistan) and Sinai, have had greater coordination with Islamic State's "central" leadership in Syria and Iraq than other external provinces, Lake Chad and Cameroonian "affiliates" have closer coordination with "Boko Haram central" than does the northwestern Nigerian "affiliate."
Shekau is neither affiliated with or loyal to Islamic State or al-Qaeda at present. Boko Haram's pan-Nigerian "affiliate system," which extends into Chad, Niger, and Cameroon's Lake Chad shorelines and Cameroonian borderlands with southern Borno, however, is somewhat of a microcosm of Islamic State's global province system.
Notes
[1] The video was found in a Boko Haram camp, but not released until March 31, 2016 by Nigerian media agencies to which it was leaked by the Nigerian army. It can be seen at: https://unmaskingbokoharam.com/2019/04/09/iswap-investigate-video-march-31-2016-and-march-24-2016-surrender-video/