BRIDGEHEAD IN EUROPE: KAZAKHSTAN ACQUIRES ROMANIA'S ROMPETROL
Publication: Eurasia Daily Monitor Volume: 4 Issue: 165
By: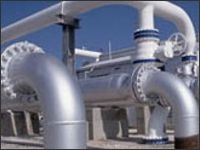 Kazakhstan's state oil and gas company, KazMunayGaz, has bought a 75% stake in Romania's privately owned Rompetrol Group, an expansion-prone holding that includes oil refineries in Romania and product distribution networks in that country and beyond. Under the agreement, disclosed on August 27, KazMunayGaz will pay $2.7 billion to Rompetrol's two owners: Romanian tycoon Dinu Patriciu and U.S. businessman Philip Stevenson, stakeholders with 75% and 25%, respectively.
Morgan Stanley Investment Bank coordinated this transaction, which marks Kazakhstan's largest investment abroad and its first foothold within European Union territory. There was no bidding, the negotiations were deeply secret, Romania had no inkling of any such intentions and was stunned by the deal. Pending clarifications from Astana, many Romanians feel that KazMunayGaz's foothold might become a Russian stepping-stone.
Kazakhstan seeks to advance from the role of crude oil exporter to that of a refiner and direct supplier of products to European markets. With meager in-country refining capacities, and lacking direct transport routes to Europe (two Soviet-legacy handicaps), KazMunayGaz has sought in recent years to acquire refineries in EU member countries for processing Kazakh oil there and distributing the products within the EU market. However, Kazakhstan's attempts to acquire Lithuania's Mazeikiai refinery or large stakes in Unipetrol's two refineries in the Czech Republic failed, partly because Russia stood in the way but partly also because of Lithuanian, Czech, and Polish concerns that Kazakhstan might later re-sell or swap those assets, whether willingly or reluctantly, to Russia.
Through Rompetrol, Kazakhstan acquires the Midia-Navodari refinery (near the Black Sea port of Constanta) and the Vega refinery (in the traditional oil-industry center Ploiesti), with annual processing capacities of 5 million and 2 million tons of crude, respectively. These will double KazMunayGaz's refining capacities at one stroke. In the same package deal, KazMunayGaz obtains Rompetrol's distribution network, with an annual capacity of 7 million tons of refined products, wholesale and retail. Thus, KazMunayGaz takes over Rompetrol's core markets in Romania (shared with the Austrian OMV-majority owned Petrom, Russia's Lukoil, and the Hungarian MOL) and in Moldova (shared with Lukoil). Rompetrol operates a total of 630 fuel stations, including small networks in Bulgaria, Georgia, and France. Furthermore, Patriciu is confident that Rompetrol within KazMunayGaz can win the contest for Serbia's state-owned National Oil Industry, which is due to be auctioned off.
While posting healthy profit margins in recent years, Rompetrol is liable for $600 million in older debts to the Romanian state budget. The government helped the company by converting the debts into a $600 million bond issue in 2003, maturing in 2011. That and other aspects of Rompetrol's privatization by Patriciu remain a matter of politicized litigation in Romanian courts.
Following the handover, Patriciu and Stephenson shall retain seats on Rompetrol's board, along with ownership stakes of 20% and 5%, respectively; and Patriciu remains the chairman and CEO. KazMunayGaz shall appoint the other six board members and will be free to increase its 75% stake through additional share issues, which those two individual original stakeholders could hardly match. KazMunayGaz may also buy them out or may re-sell or swap a major stake, in which case the buyer could hardly be other than Russian.
This sale turns Patriciu into the wealthiest Romanian citizen by far. He was already among the five or six wealthiest individuals until now and is widely deemed the main donor to the National Liberal Party (NLP), which currently leads a minority government. The NLP, under Prime Minister Calin Popescu-Tariceanu, is involved in a protracted struggle with President Traian Basescu and the latter's Democratic Party over many issues beyond energy policy. Patriciu declared that he had not informed Basescu of the sale because the presidential institution "is not relevant [to the sale]." Similarly, Tariceanu has termed the Rompetrol sale to Kazakhstan a "private deal" that does not concern the government. Such a judgment would seem to ignore the fact that KazMunayGaz is 100% state-owned and presidentially controlled.
In his statements to Romanian media, Patriciu describes the sale of Rompetrol as aiming to open direct access for Kazakh oil to Europe via Romania, diversify supply sources and routes away from Russia, and strengthen Rompetrol's investment capacity for further expansion. Patriciu terms this transaction a "Nabucco for oil," by analogy with the gas transport project designed to strengthen energy security vis-à-vis Russia (although Patriciu almost in the same breath deprecates Nabucco as unrealistic). Such arguments can facilitate political acceptance of the deal in Romania (PR Newswire, August 24; NewsIn, August 30; Rompres, Jurnalul National, Romania Libera, September 3-6).
From an energy security standpoint, the KazMunayGaz takeover can only be justified if the oil transport route from Kazakhstan will not be Russian-controlled. This seems far from certain at this point, however. According to some business insiders, KazMunayGaz can only deliver the oil to Romania through Russia's port of Novorossiysk "for the time being." For his part, President Basescu on September 5 called for transporting Kazakh oil to Romania through Georgian ports (which KazMunayGaz can access across the Caspian Sea and Azerbaijan). Basescu will discuss this issue with Kazakh President Nursultan Nazarbayev, who is expected in Romania in November with an official visit.
Basescu consistently advocates opening direct access from the Caspian basin to Europe, bypassing Russia. By the same token and in tune with the national consensus, Basescu opposes Russian takeovers of energy-sector and other strategic assets in Romania. However, it seems far from certain whether KazMunayGaz can fully be relied upon to bar a re-sale or swap of Rompetrol to Russian interests in the future.
Russian influence on Kazakhstan's energy policies has increased noticeably during the last year; and KazMunayGaz itself (like Western companies in that country) depends on Russian transit for the lion's share of Kazakh oil and gas exports. A Romanian bridgehead in the EU might help dent that dependence, if the Azerbaijan-Georgia route is chosen to reach the Black Sea and across. But KazMunayGaz may not be strong enough to control developments or immunize its new assets at Rompetrol against possible Russian takeover.
To bar a possible alienation of these assets from Kazakh to Russian hands, Romania needs to introduce some legal safeguards. Hungary currently faces a similar situation arising from the Austrian state-controlled company OMV's moves against Hungary's fully private energy champion MOL. Takeovers by OMV, KazMunayGaz, or Russian state-controlled companies would signify an erosion of market reforms. In practice, the result would be de-privatization and a return to state control; in these cases by a foreign state, not the national one.
Romania could consider comparing notes with Hungary, Poland, or Lithuania on this issue. The Hungarian government is now drafting legislation to bar takeovers of majority stakes in the energy sector by foreign state-controlled companies. Irrespective of OMV's or KazMunayGaz's intentions or plans at the present stage, such de-privatizations could pave the way for Russian takeovers in a follow-up stage, which would signify new setbacks to the EU's energy security.