Briefs
Publication: Terrorism Monitor Volume: 15 Issue: 4
By: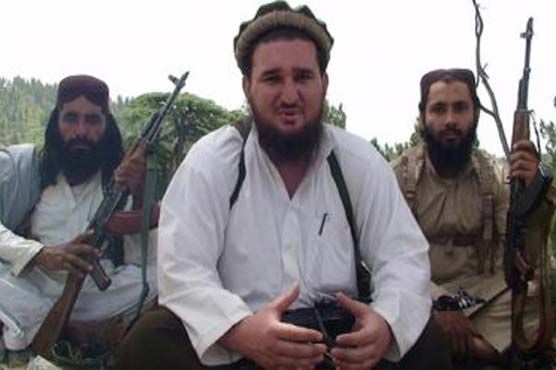 Kenya: Mombasa a Focus for Islamic State 
Police in Kenya's costal region arrested two suspected members of Islamic State (IS) on February 18. The pair had reportedly returned from Syria and their arrests serve as a reminder that while al-Shabaab remains the major threat in East Africa, IS continues to maintain a small but dangerous foothold in the region.
The two individuals — named as Nasra Hyder Faiz and Salim Mohamed Rashid — were arrested in police raids in Mtwapa in Kilifi county and the Kinzingo district of Mombasa respectively (Standard, February 18). They had apparently travelled to Syria and were picked up by Turkish authorities in November 2016 as they crossed the border on their way out of the country (Capital News, February 18). The Turkish authorities subsequently deported them to Kenya, where their family members possibly helped them to avoid the authorities (Standard, February 21).
According to the police, the two were set to issue instructions to local IS operatives to attack one of Mombasa's shopping malls (The Star [Kenya], February 18). That brings with it a chilling reminder of the 2013 Westgate Mall attack in the capital Nairobi, in which more than 60 people were killed. That attack was perpetrated by al-Shabaab. IS, by contrast, has yet to make real inroads into Kenya, but its efforts may now be gathering pace.
In August last year, two medical students were arrested in Malindi over alleged ties to IS. They were reportedly trying to obtain false documents and cross the border into Somalia (Capital News, August 29, 2016). Then in September, IS claimed its first attack in Mombasa, when three women stabbed a police officer and burnt down a police station in the port city (Standard, September 14, 2016). Meanwhile, in October, a man reportedly affiliated with IS was shot and killed outside the U.S. embassy in Nairobi after he stabbed a Kenyan policeman (Standard, October 30, 2016).
Kenya's coastal region is home to both separatist elements and radical Islamists, but in recent years the Islamists have proved a greater threat. Government efforts to dislodge al-Shabaab militants from the Boni Forest began to see success in 2015, forcing the militants out of the area. And in recent months, Kenyan troops have been joined there by U.S. Special Forces (The Star [Kenya], February 10).
The success of the Boni Forest operations has meant many of the al-Shabaab fighters there have gone to ground or left the country, some possibly heading to Tanzania. The authorities' focus on al-Shabaab, however, may mean that Kenya has taken its eye off IS.
The police station attack and the recent arrests suggest IS is beginning to target Mombasa, which is of particular concern as the infiltration of radical Islamists from Somalia and simmering socio-political tensions with Nairobi make the port city particularly vulnerable to IS recruitment efforts.
Pakistan: Looking to the Domestic Threat
Pakistan regularly blames neighboring Afghanistan for harboring militants that carry out attacks on its soil, but a recent series of suicide blasts has prompted the authorities to launch a major counter-terror offensive at home.
The Pakistani militant group Jamaat-ul-Ahrar claimed a suicide bombing that left at least 13 people dead at an anti-government rally in Lahore, in Pakistan's Punjab province, on February 13 (Dawn, February 14). Officials said the blast was intended to target Shehbaz Sharif, Punjab's chief minister (Dunya, February 14). Jamaat-ul-Ahrar said the attack was retaliation for raids against militants in the tribal regions along the border with Afghanistan.
The next day, the group carried out a suicide attack on the Mohamand Agency administration's headquarters in Pakistan's tribal region, killing five people (Geo TV, February 15). With another devastating bombing (claimed by Islamic State) just days later at the Lal Shabaz Qalandar shrine in southern Sehwan, which killed at least 70 people, most of them sufi devotees, it has been a bloody few weeks for Pakistan (Dawn, February 17).
The recent death toll has left the authorities jumpy, particularly in Lahore where counter-terrorism officials quickly declared a blast in a commercial district on February 23 that killed 10 people a terror attack (Dawn, 23 February). It later emerged the explosion had been the result of a gas leak (al-Jazeera, 24 February).
One of Pakistan wealthiest cities with few of the tensions that surface elsewhere, Lahore for years avoided major attacks, but in recent years it has become a target for Jamaat-ul-Ahrar. The group, which split from the Tehrik-e Taliban Pakistan in 2014, is not the only Islamist faction operating in Lahore. It is, however, one of the most violent groups active in Lahore, carrying out a suicide bombing last year in the city's Gulshan-i-Iqbal park that killed more than 70 people (Dawn, March 29, 2016).
Pakistan's immediate response to the Lahore and Sehwan attacks was to close border crossings and shell areas in Afghanistan where it claims Jamaat-ul-Ahrar is holed up (Dawn, February 18). It claims the shelling has had some success, but bombing its neighbor is of only limited use. Pakistan needs to crack down on Islamist militants closer to home.
The authorities say they are doing this. On 22 February, the government launched operation "Radd-ul-Fasaad," which is expected to see security forces deployed on counter-terrorism missions across the country (Dawn, February 22). The government also approved a request by the Punjab administration to deploy 2,000 Rangers – a Pakistani paramilitary force – across the province. It remains to be seen how effective these efforts will be.