Chinese Military Think Tanks: "Chinese Characteristics" and the "Revolving Door"
Publication: China Brief Volume: 15 Issue: 8
By: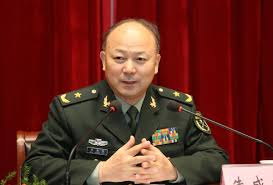 Following Chinese President Xi Jinping's recent call on October 27, 2014 to build think tanks with "Chinese characteristics," growing attention has focused on the impact his remarks have had on think tanks in China dealing with foreign policy and economics (see China Brief, December 19, 2014; Guangming Daily, December, 25, 2014). The Chinese media has covered the domestic debate over this new approach to think tanks, with Chinese academics and policy analysts discussing the future trends and likely development path of think tanks, whereas, the foreign media has attempted to better understand the policy implications. Yet, few analyses have directly addressed how President Xi's proposal will impact other think tank sectors, most notably China's military think tanks. The announced reforms will likely stifle what was an increasingly free environment within PLA academic circles, at least at the public level, limiting the utility for Western officials and academics of interacting with these Chinese think tanks.
A Survey of Chinese Military Think Tanks
Focusing on the wider defense and security sector, there is a diverse array of think tanks that support the Chinese government and military's thinking and strategy on critical issues. Among the most prominent are: the Academy of Military Sciences (AMS), the Chinese Institute for International Strategic Studies (CIISS), the Center for Peace and Development Studies (CPDS), the Foundation for International Strategic Studies (FISS), the Institute for National Security Studies–National Defense University (INSS/NDU) and the China Defense Science Technology Information Center (CDSTIC). These think tanks usually interact with top leaders through closed meetings and internal reports. Moreover, through their close proximity to the PLA's core leadership, informal conversations with Chinese Communist Party (CCP) officials and cadres are also common.
Within China's policy research community, military-related think tanks have always constituted a field of their own, or, to be more precise, a "special niche" within the complex and multi-layered context of China's decision-making system. The air of mystery surrounding think tanks and research organizations working in this field is due to two main reasons: on the one hand, the scarcity of publicly accessible primary sources related to the working mechanisms of the military apparatus within the decision-making processes limits outside observers' ability to understand their role. On the other, the sensitivity of the majority of topics discussed on a daily basis by military-related research institutes—from arms control to nonproliferation, from national security to cyber-security—prevent, to a certain extent, Chinese scholars and policy analysts at these think tanks from engaging in open discussions with all but the most well-connected outside observers about their work, further hindering the West's ability to understand military think tanks. [1]
However, two trends should be noted when analyzing the current status of military think tanks in China. The first aspect concerns the "human capital" recruited by these organizations. The experts attending meetings and conducting research are often addressed in the West as PLA "officials" or "officers" and many of them are assumed to have served in the military. The reality, however, is that the vast majority are academics who work for the military, and their "military rank" does not necessarily mean they have served on active duty. Zhu Chenghu (Major General), Pang Zhenqian (Major General) and Xu Weidi (Senior Colonel) are only a few of the numerous Chinese experts attending international conferences on behalf of the Chinese military, and yet, they have never served in the military. Apart from conferences and meetings, they also appear in the Chinese media to speak on TV and write commentaries addressing military affairs, often on U.S.-China military relations. Similarly, they often make harsh criticisms of U.S. foreign and military policy toward China. Their major complaints range from U.S. military exercises close to China's waters to discussion about economic relations with international partners other than the United States, because "these are all measures taken by the United States in order to contain China" (People's Daily Online, January 6). However, there is considerable debate in Western analytical circles over whether they represent an authoritative voice of the PLA (see China Brief, July 23, 2013).
Despite this public criticism of the United States, there has been a slow but steady willingness to establish cooperative exchanges with U.S. think tanks. Indeed, in recent years, many Chinese military-related and foreign policy research organizations developed close relationship with U.S. think tanks and research institutions working on security studies through conferences, informal meetings and symposiums. An example is the "Track 2 Sino-US Cyber-security Dialogue" (CSIS, 2009). Inaugurated in 2009, the annual meeting brings together CICIR (China Institutes for Contemporary International Relations), the think tank under China's version of the Central Intelligence Agency, and CSIS (Center for Strategic and International Studies). The dialogue serves as a strategic platform to enhance cooperation and mutual understanding related to cyber-security, a top priority in the U.S.-China relationship. [2]
Building Military Think Tanks With Chinese Characteristics
President Xi's proposal for building think tanks with "Chinese characteristics" positions military-related think tanks to enter a "golden era" (huangjin shiqi) as titled by Modern Military (March 19). As with other research organizations in China, many of these institutes were initially created in the mold of the Soviet Union at the beginning of the 1950s, and therefore, their policy and research production has been, over time, mostly driven by top-down directives embedded in Marxist-Leninist ideology. [3] Within the defense and security field, the turning point is considered to be the Third Plenary Meeting of the 18th Congress in 2013, when for the first time top leaders started to seriously consider how to strengthen the Chinese think tank sector. Government plans released in 2014 require all think tanks, including military ones, to develop a clear position on how they will adopt "Chinese characteristics" by 2020, including not only a strong reputation at the international level, but also strict adherence to the correct political orientation (Xinhua, January, 21).
Indeed, from the PLA's point of view, think tanks are an essential resource when it comes to the military's decision-making system. In 2014, an article published in the PLA Daily explained the significance of "Chinese characteristics" with regards to military think tanks: "(1) to adhere to the Party's absolute leadership over the army, improving socialism with Chinese characteristics in the military regime in order to achieve the dream of a strong army; (2) to persevere strategic thinking and research implementation in the era of globalization; (3) to insist on the definition of the military apparatus, implementing research with regards to military activity (xìng j?n yán zhàn), reinforcing the strategic decision-making system at the level of the Central Military Commission with a focus on national defense, as well as theoretical and practical issues related to secret military operations" (PLA Daily, April 2, 2014; PLA Daily, April 3, 2014). According to the article in the CDSTIC's journal, Modern Military, many institutes, prime among them the National Defense University, have already planned to adhere to President Xi's proposal within the next three to five years, and the main focus will be on the implementation of teaching and research (Modern Military, March 19). According to Quan Heng, Deputy Director of the Institute of Economic Research at the Shanghai Academy of Social Sciences (SASS), the plan for the construction of China's advisory bodies would safeguard national and economic security, improves the national administration system and its modernization, push forward innovation-driven and development policies and, more generally, strengthen China's national image and soft power (PLA Daily, June 9, 2014).
Moving Toward a "Revolving Door" For the PLA and Others?
The United States, and to some extent Western Europe, has a unique "revolving door" phenomenon in its think tank community of policy elites moving between serving in the government and being at a think tank—under one president, someone may be making policy as a senior official, and under the next administration, they may be advising the government on policy from the outside looking in. Retired Chinese officials increasingly transition into advisory roles at Chinese think tanks, including in the military sector, but few leave government mid-career for the think tank world only to return to government service later. One rare example of a senior think tank scholar going to work for the government is Dr. Qu Xing's appointment to be China's next ambassador to Belgium in December 2014 (Ministry of Foreign Affairs, 2014). He was previously the President of the China Institute of International Studies, the Ministry of Foreign Affairs' (MFA) main think tank, from 2010 to 2014. While this high-level appointment sets a precedent, Chinese scholars have expressed skepticism this would begin to normalize the "revolving door" in China (The Diplomat, January 8).
There are, however, many examples of retired Chinese senior officials "cross-pollinating" between the PLA and government—they are now working in think tanks in a different field from their careers. The China Association for International Friendly Contact (CAIFC), a public front organization for the PLA's foreign outreach, is run by Li Zhaoxing. Li was the Minister of Foreign Affairs from 2003 to 2007 and has been the chairman of the CAIFC since 2008. On the other side, the MFA's CISS staff includes Colonel Teng Jianqun (CISS, 2015). Colonel Teng was previously a PLA Navy officer from 1979 to 1992, and later a research fellow at the PLA's AMS think tank. This "cross-pollinating" may be the closest the Chinese policy community comes to replicating the United States' "revolving door."
Conclusion
Two important dynamics are at play for Chinese military think tanks as they develop under President Xi. First, the increase of "cross-pollination," and potentially the "revolving door," will improve their research focus through enhanced government experience and understanding of officials' analytical needs, and will improve these think tanks' influence on policy as their personal and institutional connections grow. Second, Xi's call for all Chinese think tanks to advance Chinese soft power will, on the one hand, support more outreach and engagement by Chinese think tanks with foreign organizations, but the focus of Xi's efforts on Party loyalty may decrease the quality of this engagement by further restricting the space for independent thinking by PLA academics abroad.
Whether military think tanks will play a bigger role in the Xi administration's foreign policy decision-making, or if the administration will have growing influence and control over military think tanks, remains an open question. President Xi's emphasis on strict adherence to the Party's political directives and efforts to stifle dissent, inside and outside of government, suggest military think tanks will ultimately fall in lock-step with the Party and Xi, without injecting objective analysis into China's foreign policy decision-making.
Notes
For a limited Western assessment of military think tanks' role in Chinese decision-making, see Cheng Li, China Leadership Monitor.
See Michael D. Swaine, "Chinese Views on Cybersecurity in Foreign Relations," in China Leadership Monitor, October 7, 2013.
See Evan Medeiros, "Agents of Influence: Assessing the role of Chinese Foreign Policy Research Organization after the 16th Party Congress," in Andrew Scobell and Larry Wortzel, (eds.), Civil-Military Change in China Elites, Institutes and Ideas after the 16th Party Congress, Strategic Studies Institute, 2004, pp. 279–308.