CHUBAIS' "ADVISER" RELEASED FROM MOLDOVAN DETENTION
Publication: Eurasia Daily Monitor Volume: 4 Issue: 135
By: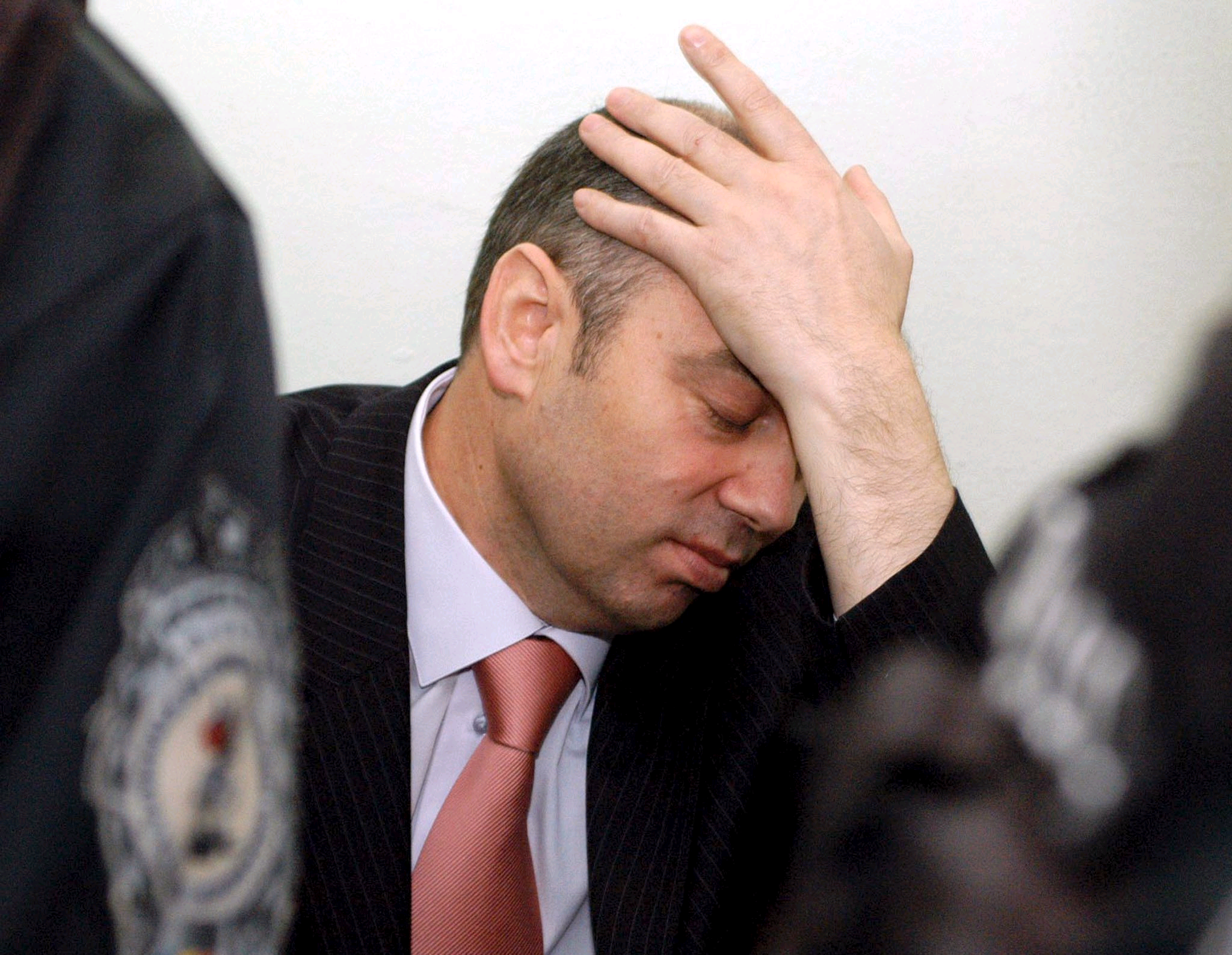 On July 9, the Chisinau Court of Appeals released Valeriu Pasat from jail, after serving two and a half years out of a 10-year sentence. Pasat has been an adviser to Russian Unified Energy Systems (UES) chief Anatoly Chubais. Moldovan authorities are keeping the case under tight wraps. Local and Russian commentators connect Pasat's release with President Vladimir Voronin's current striving for rapprochement with Russia. For his part, Chubais issued a statement of thanks to "Russia's leadership" for obtaining Pasat's release (Interfax, July 10) — a hint that President Vladimir Putin had raised this issue with Voronin during their recent series of meetings (June 9, 22, 30).
Chubais telephoned Pasat in the courtroom within ten minutes of the verdict's pronunciation. A UES-chartered plane, with a medical team aboard, flew Pasat to Moscow that same day. UES had him interviewed by state-owned Channel One Television and announced that Pasat would continue working as an adviser to Chubais. UES had lobbied various international organizations on Pasat's behalf and is said to have covered legal and other bills.
Pasat has no training or experience relevant to UES or any electricity-related subject. In Moldova he is widely suspected of links with the Russian intelligence services. His "advisory" position with UES (since 2002) looked like a sinecure that enabled him to conduct political activities against Moldova from Russia.
Pasat was arrested on March 11, 2005, after landing at Chisinau airport unexpectedly from Moscow, even as Russian intelligence services planned to overturn the parliamentary and presidential elections through riots in the Moldovan capital. The Kremlin was dabbling with regime change in Moldova and seemed to be grooming Pasat as a possible alternative leader. His experience in government includes the posts of ambassador to Russia (1992-96), defense minister (1996-99, when he fired several pro-Western officers who are now with respected think tanks), and Moscow-trusted chief of the Intelligence Service (1999-2002).
The prosecution initially charged Pasat with complicity in an attempted coup d'etat for violent usurpation of power, thus obliquely impugning Russia. However, after an investigation and trial in camera, Pasat was convicted on unrelated, trumped-up charges, stemming from Moldova's sale of 21 Soviet-legacy MiG-29 planes to the United States, which Pasat handled in 1997 as Moldovan defense minister. The main charge was defrauding Moldova of $55 million. The Pentagon paid $40 million in cash for the planes. Some rogue states were also bidding for those obsolete MiGs, notably Iran, which offered $95 million. The $55 million figure in the fraud charge against Pasat represented the difference between the Iranian and the U.S. price offers. Pasat was also found retroactively guilty of under pricing by nearly $2 million a batch of old Uragan missiles sold to Slovakia also in 1997. He was sentenced to 10 years in jail on both charges in February 2006 and lost several appeals to higher courts afterward.
In fact, Chisinau's choice to sell its MiGs to the United States had been a collective decision by then-president Petru Lucinschi and the Moldovan government, including Pasat. Selling the planes to Iran or to the other bidder, North Korea, would have exposed Moldova to the risk of sanctions. Chisinau's decision was praised by the U.S. government, widely covered positively by U.S. media, and a milestone in Moldova's relations with the United States. Yet the 2005-2006 case against Pasat — over a decision not his own — implicitly questioned the U.S. government's good faith in that transaction. The U.S. Embassy in Chisinau publicly noted infringements of due process during the trial. Depositions for the defense, filed by the then-director of the Pentagon desk that handled the MiG purchase and the then-U.S. ambassador to Moldova, were brushed aside by Chisinau courts during trial and appeal procedures.
However, the Supreme Court returned the case on July 4 to the Court of Appeals for revision. The appeal court's July 9 verdict simply acquits Pasat of the main charge ($55 million on the MiGs) and invokes retroactively a 2004 amnesty to release Pasat from serving the remainder of the prison term for the lesser charge (nearly $2 million on the Uragans). The procedure seems remarkable in its expediency and expeditiousness.
Both the jailing and the release of Pasat reflect the scope for political misuse of the justice system in Moldova. Voronin, ill-served by legal counsel on the presidential staff, lent his authority to the framing of Pasat in 2005-2006 for one set of political considerations, then had to authorize Pasat's early release due to a different set of political considerations. Both moves are byproducts of Voronin's shifting relations with the Kremlin. The release of Pasat is clearly an element in Voronin's current attempts to restore a special political and economic relationship with Russia.
Apart from this, Chisinau needed to resolve the Pasat case before it reached the European Court of Human Rights (ECHR) in Strasbourg, where the defense was confident of winning. In 2005-2006, Moldovan authorities prosecuted and sentenced (in separate cases) about a dozen officials and businessmen affiliated with out-of-power interest groups. However, most of those cases were overturned by the ECHR and a few by Moldovan higher courts for insufficient evidence or flaws of procedure. The handling of these cases as well as Pasat's demonstrates low professional level by some of the senior prosecutors and Voronin's own legal staff as well as political obedience particularly by courts of the first and second instance.
Chubais' UES acquired unlawfully the Cuciurgan electrical power plant in Transnistria in 2005, ignoring Moldova's protests as legal owner of the plant. UES intends to export electricity from Cuciurgan via Moldovan territory to Romania and farther to Bulgaria, using Gazprom's gas (which is being supplied cheaply in Transnistria) to generate the electricity. For its part, Chisinau offers to legalize the UES, Gazprom, and other Russian property takeovers in Transnistria, in a package deal with Russia to resolve the conflict.
(Interfax, July 9, 10; Jurnal de Chisinau, Flux, Timpul [Chisinau], July 10, 11; see EDM, March 1, 2006; February 1, 2007)