COLLECTIVE SECURITY GROUP SEEKS TO ESTABLISH ITS IDENTITY, AVOID MERGERS
Publication: Eurasia Daily Monitor Volume: 2 Issue: 213
By: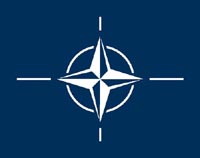 Russia's efforts to promote a regional military bloc with five Soviet successor states have been stymied by NATO's refusal to treat the grouping as an equal partner.
Officially, the Collective Security Treaty Organization (CSTO) seeks to ensure the security and territorial integrity of its member states (Russia, Belarus, Kazakhstan, Kyrgyzstan, Tajikistan, and Armenia). According to the organization's rules, if there is a threat of aggression against one country, other member state can give help, including military aid. The CSTO states are also able to procure Russian-made arms at Russian domestic price.
On September 18, 2003, the heads of member-states decided to upgrade the Treaty into a more permanent arrangement. The CSTO was registered at the United Nations as a regional international organization on December 26, 2003.
However, CSTO officials have been keen to avoid giving any impression that the organization was seeking military expansion. As CSTO Secretary-General Nikolai Bordyuzha recently emphasized, "Setting up any additional CSTO bases is not on the agenda anyway. The CSTO has no bases of its own, it is Russia that has bases." He then added, "As far as I know, Russia has no plans to set up bases in the Central Asian region" (Interfax, November 11).
Nonetheless, security and military issues top the grouping's agenda. The CSTO Permanent Council convened in Moscow on October 31 under the chairmanship of Russian Federation representative Igor Khalevinsky. Participants reportedly discussed the working group for Afghanistan under the CSTO Council of Foreign Ministers, as well as the "military component" of the CSTO.
CSTO executives have been working hard to sustain the alliance. On November 10, Bordyuzha met Kyrgyz Foreign Minister Alikbek Jekshenkulov in Moscow, and both sides reportedly reiterated "a full commitment to all CSTO agreements," according to a CSTO press release.
Last month, the deputy foreign and defense ministers, as well as security council deputy heads, of CSTO member-states held consultations in Moscow. Afterwards, Russian Deputy Foreign Minister Grigory Karasin declared that the CSTO seeks to create a collective security system that is capable of repelling outside aggression and facing new challenges such as terrorism and organized crime. Therefore, the CSTO hopes to develop security cooperation with the UN, OSCE, Shanghai Cooperation Organization, Commonwealth of Independent States, and NATO, he said. However, Karasin ruled out any possibility of a CSTO merger with the Eurasian Economic Community (Interfax, November 7).
Yet CSTO officials have complained about NATO's apparent reluctance to cooperate. "Unfortunately, NATO officials are not in any rush to pursue institutional cooperation, preferring bilateral relations with separate CSTO members," Bordyuzha said. "It seems there are forces in the alliance that are doing everything possible to prevent our cooperation" (RIA-Novosti, November 8).
Moscow has recently initiated a broader dialogue with NATO. Russian Foreign Minister Sergei Lavrov indicated last month that the CSTO desires talks with NATO. "As chairman of the CSTO and by order of the member states, Russia is planning to take steps to develop a dialogue between the organization and NATO." He said direct contacts between the organizations could be effective in fighting terrorism, preventing the proliferation of weapons of mass destruction, and curbing drug-traffic from Afghanistan (RIA-Novosti, October 21).
Moscow was not happy that its overtures received a lukewarm response. In particular, the CSTO Secretariat lashed out at statements by Robert Simmons, the NATO Special Representative for the South Caucasus and Central Asia. Addressing a roundtable organized by the Center for Strategic Analysis in Yerevan on October 29, Simmons reportedly dismissed Russia's proposal on NATO-CSTO cooperation as unacceptable and suggested that NATO should direct any cooperation with CSTO member states.
The CSTO Secretariat replied that it is a regional international security organization of the same format as the NATO and also recognized by the UN. The CSTO, like NATO, makes decisions according to the consensus principle, so there is no reason to speak about the dominance of one member, the Secretariat added (Kazinform, Regnum, November 3).
In addition to NATO contacts, the CSTO would also like one former member return to the fold. Last month, Bordyuzha noted that it would be difficult to create an efficient regional security system in Central Asia without Uzbekistan (Kazinform, October 11).
The Collective Security Treaty was launched in Tashkent, Uzbekistan, on May 15, 1992, and registered at the United Nations on November 1, 1995. Uzbekistan halted its membership in the CST in 1999. However, Uzbekistan has recently drifted back towards Russian-dominated post-Soviet groupings, notably in the wake of a merger between the Eurasian Economic Commonwealth (EEC) and the Central Asian Cooperation Organization (CACO).
Yet despite talk of more mergers between post-Soviet groupings, Bordyuzha has ruled out a link with the EEC: "I do not see a need for the merger," because the CSTO tackles security issues, while EEC deals with the economic problems (RIA-Novosti, November 11).
EEC head Grigory Rapota also dismissed speculation that the EEC was about to take up military issues. "The military and military-political issues of the EEC are being solved by the CSTO, hence there is no need to create military structures of the EEC" (Interfax, November 9).