Croatian Government Reverses Move Against MOL, But Problems Persist
Publication: Eurasia Daily Monitor Volume: 8 Issue: 71
By: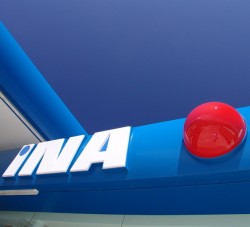 The Croatian government has reversed a move that would have jeopardized its goal to complete accession negotiations with the European Union this year. A government meeting on April 2 was set unilaterally to impose a 49 percent limit on shareholding in the INA oil and gas company. The move clearly targeted Hungarian MOL, which seeks to increase its stake in INA above the 47.25 it currently holds. According to Croatian press reports, the prime minister, Jadranka Kosor, and Economics Minister, Djuro Popijac, initiated that move, apparently without careful consideration of the implications. The foreign affairs ministry and the government's office for accession negotiations with the EU, however, prevailed in reversing the move. They argued that it amounted to discrimination against a specific company, breached the INA shareholders' agreement, and ignored the Croatia-EU Association Agreement and the European Union's Lisbon Treaty, which guarantee free movement of capital by EU investors within the EU (Nacional, Poslovni Dnevnik, Jutarnji List, April 4 – 8).
The Croatian government hopes to complete accession negotiations with the European Union during the term of the EU's Hungarian presidency, i.e., before July 1 of this year. Hungary's government does indeed support this Croatian ambition. Apparently, the Hungarian government does not link this issue with the situation of MOL and INA in Croatia. The European Commission, for its part, wants Croatia to demonstrate an improved performance on rule-of-law issues before accession. The Croatian government has avoided serious complications by reversing that move.
MOL, ranked as the top-performing oil refiner in Central Europe, won the INA privatization tender and acquired additional shares in 2008, offering in each case the highest purchase price. The Croatian government retains 44.8 percent of the shares for the time being, to MOL's 47.25 percent. Although still short of 50 percent of the shares, MOL holds wide-ranging management rights under the shareholders' agreement. However, the government and MOL make joint decisions on strategy issues, on sale of strategic assets, and on free sale of shares. MOL is overhauling INA through modern management and an investment program that has continued during the recession years. Chronically indebted and loss-making, INA recorded a net profit in 2010.
INA had been mismanaged while under state control. According to Zagreb commentators, "the government's policies [in the energy sector] are characterized by inconsistency and ad hoc decision making" (Lider, March 31). Politicians of both major parties are seen as "focusing on the administrative and fiscal functions, without a long-term perspective" on energy sector policy, specifically with regard to INA (Novi List, April 6).
As part of its MOL-led overhaul, INA has switched its gas procurement contract from Gazprom to Italian ENI for a three-year period. Prime Minister Kosor had verbally agreed with Russian Prime Minister Vladimir Putin in Moscow in 2010 to prolong Gazprom's contract, but this did not materialize ("Croatia Hesitates Between European Union and Russia on Energy Policy," EDM, April 12). Croatia covers some 65 percent of its annual gas requirements from internal production and some 35 percent from import. Gazprom had monopolized those deliveries for decades. In December 2010, however, INA found the terms proposed by ENI more competitive and signed the contract for 750 million cubic meters per year during 2011-2013 (Nacional, Poslovni Dnevnik, December 16, 17, 2010).
Meanwhile, three problems persist on the government's side. First, trading in INA shares has been suspended on the Zagreb stock-exchange since March 28, pending an investigation into share purchases by pension funds and some anonymous minority shareholders, at artificially inflated prices. Those purchases look as if designed to preempt purchases by MOL at market prices. Second, the government demands to cash in on its portion of INA's 2010 dividend, although it was MOL's investment and management that made the 2010 profit possible in the first place. The government seeks to patch up holes in its 2011 budget. For its part, MOL proposes to plow back that entire profit into investments in INA in 2011. Third, the future of minority share packages held by pension funds looks murky at these inflated prices. The government itself plans to reduce its INA stake to 25 percent after the EU accession. Thus, altogether some 30 percent of INA's shares may be up for grabs later this year, posing transparency challenges. Croatia's EU accession process ought to address such challenges, ahead of the accession itself.