Despite Illegality, Crypto-Currency Mining Flourishes in Abkhazia
Publication: Eurasia Daily Monitor Volume: 17 Issue: 121
By: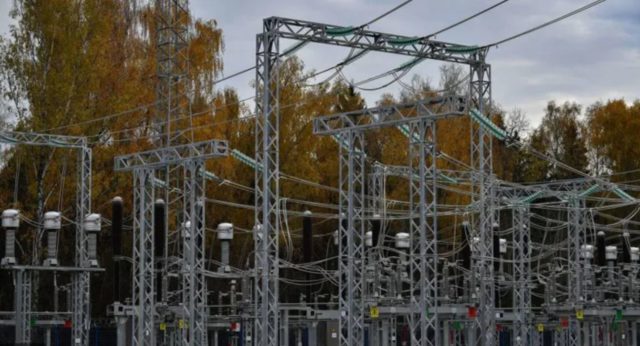 The separatist Georgian region of Abkhazia is undergoing a surge in crypto-mining despite crypto-related activities being illegal there since December 2018. But in one of those apparent legalistic gray areas found throughout the post-Soviet space, while the mining itself is illegal, importing crypto-mining equipment into Abkhazia is not. According to Guram Inapshba, the head of Abkhazia's "national customs committee," since the beginning of the year crypto-mining hardware worth over $589,000 was imported into Abkhazia. Yet, on a positive note, Inapshba noted that this allows him to "hunt" illegal crypto-miners. The official added that while no in-country foreigners are involved in financing or creating crypto-materials, "several dozen" Abkhazians are importing the equipment (101bitcoin.ru, July 27).
Since the collapse of the Soviet Union in 1991, Abkhazia, formerly a prime subtropical Black Sea holiday destination for the Soviet elite, has undergone many trials. The region has essentially had de facto independence since a 1992–1993 war against Georgian control resulted in a 1994 ceasefire monitored primarily by Russian peacekeepers. This situation led to Abkhazia formally declaring independence five years later, which Tbilisi and the international community rejected. A decade later, after the Russian-Georgia five-day conflict in August 2008, the Russian government unilaterally recognized Abkhazia and South Ossetia as independent states.
The dissolution of the Soviet Union and the subsequent struggle against Georgian sovereignty effectively destroyed Abkhazia's economy, up to then largely dependent on tourism. In such an environment, crypto-currency mining, needing only computing equipment and massive amounts of inexpensive electricity, developed obvious appeal in recent years.
The emergence of crypto-farms in Abkhazia, home to 250,000 people, is largely explained by the extremely low cost of electricity. One kilowatt costs Abkhazian consumers only 40 kopecks, roughly 0.5 cents at current exchange rates (Abhaziapro.ru, accessed August 12). Further driving this surge in crypto-mining activities has been its profitability in a region largely bereft of other economic opportunities. Reportedly, three years ago, a pirate mining network could earn its owner up to $30,000 per month (Sputnik-Abkhazia, October 25, 2017).
Post-Soviet interest in crypto-currency activities has not been limited to Abkhazia. In late 2018, Crimean authorities considered creating a blockchain-cluster that would support investment platforms allowing foreign investors to work anonymously in sanctioned countries (TASS, November 16, 2018). This interest was specifically directed toward circumventing Western sanctions. Georgii Muradov, the permanent representative of the "Republic of Crimea" under the president of the Russian Federation, made this explicit when he said, "There are a number of states that, like Crimea, that are under sanctions—for example, South Ossetia and Abkhazia [sic]. We have the same problems. And the [blockchain] center will allow us to combine efforts and solve the problem" (Cointelegraph.com, November 16, 2018).
Russia's relationship with Abkhazia regarding the latter's flirtation with cyber-currencies has not been without cost, however. Last December, the Abkhazian government determined that the significantly increased electricity network demand was being exacerbated by the growing number of illegal crypto-mining farms connected to a local power utility, which, combined with low hydroelectric reservoir levels, forced the Chernomorenergo electric utility to introduce rolling power outages for four hours a day the following month (Nuzhnaia Gazeta, January 27, 2020). The blackouts contributed to Abkhazian leader Raul Khajimba's January 2020 resignation in the wake of protests; and they further mired the local economy in recession and left the government increasingly desperate for revenues. Sukhumi's failure to regulate mining cryptocurrencies forced Russian state energy company Inter-RAO, in early February, to start supplying the region with electricity to counter the continued rolling blackouts (Kommersant, January 31). The dilapidated nature of Abkhazia's electrical infrastructure, combined with rising demand and widespread evasion of payment has led Chernomorenergo to advocate a complete ban on crypto-mining activity in Abkhazia (EADaily, January 27).
Other infrastructure refurbishment problems also loom on the horizon, most notably renovation issues for the 1.3-gigawatt Soviet-era Inguri hydroelectric power station, Abkhazia's only source of electricity. The hydroelectric facility is jointly used by Abkhazia and Georgia, as the station's dam and reservoir are in Georgia while the control room, part of the tunnel and the turbine are in Abkhazia. According to an unofficial pragmatic agreement dating to the immediate aftermath of the 2008 Georgia-Russia conflict, 60 percent of Inguri's electrical output should go to Georgia, and 40 percent to Abkhazia (Krasnaia Vesna, July 2). The arrangement makes the Inguri hydroelectric facility a potential hostage to Russian-Georgian relations.
Given the region's ongoing dire economic situation, Abkhazia's cyber-currency activities are one more manifestation of a get-rich-quick mindset in an area plagued by a lack of economic opportunity. Interest in Abkhazia in crypto-mining continues: during January–June 2020, Abkhazia's national customs committee listed 83 consignments of imported crypto-related equipment worth 42 million rubles ($572,000) (Nuzhnaia Gazeta, July 22). Whether the Abkhazian government moves to implement Chernomorenergo's recommended complete crypto-currency mining ban remains to be seen.
Fortunately for Abkhazia's beleaguered economy, assistance may be coming from its more traditional tourism sector. Russian Railways announced that, on August 7, it was resuming passenger train service between Russia and Abkhazia (RIA Novosti, August 6). Accordingly, Abkhazia's proudly self-proclaimed independence remains inextricably linked to larger forces beyond its control.