Gazprom Turns the Crisis Into an Opportunity -and a New Crisis
Publication: Eurasia Daily Monitor Volume: 6 Issue: 70
By: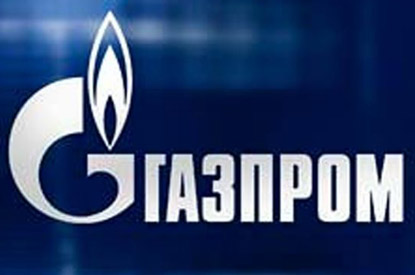 Russia's economy has achieved a modicum of stability after the meltdown that had spread with devastating force from the stock exchange to the financial sector and to industry. Prime Minister Vladimir Putin in his report (rather resembling an instruction session) to the State Duma praised the government's efforts at arresting the recession (skipping conveniently over their too obvious inefficiency) and pointed to the "light at the end of the tunnel" (Nezavisimaya Gazeta, April 7; Vedomosti, April 10). Finance Minister Aleksei Kudrin, in the meanwhile, speaks about the 'second wave' of the crisis coming in the fall, and deputy Prime Minister Igor Shuvalov ventures a guess that the crisis will continue for three years (Gazeta, Novye Izvestiya, April 9). As confusion reigns in macro-economic forecasting, most over-sized state corporations created within the past two years are paralyzed with bad debt and falling demand -except the almighty gas monopoly Gazprom.
It is certainly hit hard by the crisis as its production of natural gas dropped by 18 percent in the first quarter, and its daily production in April is 32 percent lower that in April 2008 (RBC Daily, April 10). Official estimates for this year project a 10 percent decline from the 550 billion m3 level reached in 2008, though experts predict a 15 percent decline, and the significant (but unspecified) cut in the investment program guarantees that the production will stay on the new plateau for the next 4-5 years (Kommersant, April 10). Gazprom's management is now confident that there is no need to rush the development of the Yamal "green-fields" and puts pressure on the independent producers (including Lukoil) in order to reduce the volumes available for domestic consumers. A key question here is the planned price increase on the internal market, and Gazprom has every reason to expect that desperate lobbying from metal producers and other struggling industries will not move Putin to break his promise.
It is in the European market that Gazprom tries to maintain the momentum of aggressive expansion expecting that economic troubles will force each country and company to fight for their own interests frustrating the efforts of the EU Commission to forge a common energy platform. One important breakthrough is in the making for the Nord Stream pipeline project across the Baltic Sea, which is Putin's personal priority. French "champion" Gaz de France appears ready to join this project and that might finally convince the stubborn Swedes to drop their objections (www.gazeta.ru, April 10). Another important development is Gazprom's decision to issue Euro-bonds for as much as $2 billion with the help of Credit Suisse (RBC Daily, April 9). That might help in settling current payments with Italian ENI, but more importantly that will increase the ranks of European stakeholders who are interested in Gazprom's success. Yet another significant turn of energy intrigue was the surprise purchase of 21 percent shares in the Hungarian MOL by such a reluctant spender as Surgutneftegaz; according to some experts, Gazprom is the real driving force behind this 1.4 billion Euro deal (Vedomosti, April 10).
Ukraine constitutes a key part of the hidden agenda in Gazprom's European offensive, and in the last fortnight the network of gas "champions" growing from the core partnership between Gazprom and German E.ON was mobilized towards undermining the declaration of intent between the European Commission and Ukraine on modernizing the gas infrastructure. Prime Minister Yulia Timoshenko called Putin last Friday seeking to discharge the conflict but details are unknown as they often are in their bilateral gas bargaining (www.lenta.ru, April 10). What is clear is that Ukraine has delivered full payment for gas imported in March and can now replenish the reserves in gas storages as the price has been corrected down from April 1 (Kommersant, April 8; Nezavisimaya Gazeta, April 10). An unexpected source of tensions suddenly emerged in Central Asia as an explosion on April 9 on a pipeline near the Uzbek-Turkmen border interrupted the gas flow and caused a political shock as the Turkmen Foreign Ministry issued a statement accusing Gazprom of "irresponsible" behavior (Vremya Novostei, April 10). The first reaction in Moscow was to reject this accusation, though it emerged that technical facts matter little in this blame-game, so Gazprom's seasoned CEO Aleksei Miller confirmed instead that he valued very highly the "strategic partnership" with Turkmenistan (Kommersant-Vlast, April 13).
Gazprom appears determined to secure the behemoth's share of import from Central Asia, as it is ready to pay high prices for every part of the distribution networks in Europe. At this stage of the economic crisis, there is no shortage of opportunities for expansion as investors are risk-averse, while Gazprom can consider the still deep reserves of Russia's Central bank as its war chest. In the respectable Global 2000 list of the largest companies compiled by Forbes, it climbed to thirteen this year (up from 19 in 2008, and 43 in 2007), even if its market capitalization is now less than half of what it was in May 2008 (www.newsru.com, April 11). The problem with Gazprom's crisis-exploiting strategy is that it is aimed at reproducing the situation of extra-expensive energy, which in fact was a deviation from the historically median trend and contained in its "irrational exuberance" a crisis of both payments and supply, as Russia was unable to deliver on its too many commitments. Now Gazprom is cutting back on its core upstream assets, while pumping money into politically important projects from the Olympic stadiums in Sochi to half-ready sky-scrapers in Moscow (Kommersant,
Gazprom's future is highly intertwined with the survival of Putin's regime, which is not only tested by the crisis but also increasingly an obstacle in the path of recovery. One focal point of the simmering political discontent is the second trial of Mikhail Khodorkovsky and Platon Lebedev, now approaching the decisive moment. The prosecution did not bother preparing a solid case, and the defense team was able -and was allowed to- expose the Kafkaesque absurdity of the accusations (www.grani.ru, April 9). Medvedev has tried to distance himself from the case, but there is no way he can avoid the responsibility for the verdict. One particular angle of this process is that Gazprom is a major accomplice in dismembering Khodorkovsky's Yukos -and so is also on trial. April 10).