Influence of Hizb ut-Tahrir al-Islami Spreads in Russia
Publication: Eurasia Daily Monitor Volume: 10 Issue: 224
By: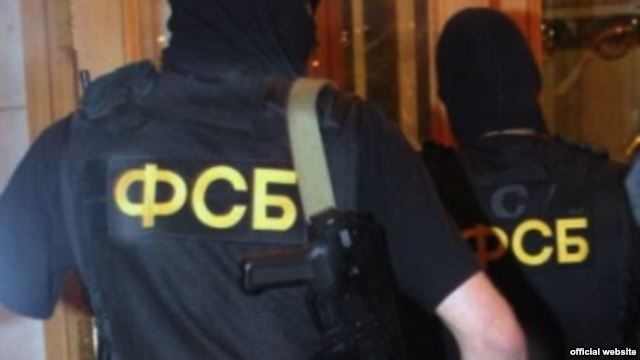 The authorities in Russia sometimes indulge in populist actions that harm their own interests. One example is the recent crackdown in Dagestan on representatives of Hizb ut-Tahrir al-Islami (HuT). In 2003, the Supreme Court of the Russian Federation designated HuT a terrorist organization and outlawed it (https://antiterror.rggu.ru/article.html?id=1875302). The Russian authorities deem that the group has the objective of removing non-Islamic governments and establishing Islamic authority worldwide. The organization purportedly intends to establish a world Islamic caliphate, starting with the regions where Muslims comprise a majority, including Russian and other Commonwealth of Independent States countries. The primary methods of the organization are thought to be militant Islamic propaganda combined with intolerance toward other religions, active recruitment of followers, and activities for sowing dissent in the society, primarily through propaganda with substantial financial backing (https://www.religare.ru/print5347.htm).
In reality, however, Hizb ut-Tahrir al-Islami has never been found guilty of terrorism. All members of this organization who have been arrested or suspected of wrongdoing were punished for missionary activities. Realizing the ludicrousness of their own instructions, courts have usually fined activists of the group rather than sentenced them to prison (https://skfo.ru/news/2013/11/29/Dvoe_dagestancev_oshtrafovany__za_uchastie_v_organizacii_Hizb_ut-Tahrir_al-Islami/). Otherwise, any person attending any religious gathering could be arrested for belonging to a terrorist organization and sent to prison for no reason. Islamic organizations in Russia lack strict organizational structures, and so a person's affiliation with an organization is hard to prove. Also, the authorities have another reason not to sentence to prison terms all those they consider members of outlawed Islamic organizations: the government increasingly sees how imprisoned Islamic activists recruit other inmates, thereby spreading Islamic radicalism in Russia's penitentiary system (https://www.interfax-religion.ru/?act=news&div=53496).
On December 9, the Dagestani authorities cracked down on HuT in a joint special operation of the Ministry of Interior (MVD), Federal Security Service (FSB) and local government forces (https://lifenews.ru/#!news/123841). Simultaneously, 47 members of the organization were subjected to searches and 52 people were detained. Three of those detained were classified as leaders of HuT, including Kazimzhan Sheraliev—a citizen of Kyrgyzstan, whom the police hastily declared an "emissary" of the organization who went to Dagestan to destabilize the republic (https://regnum.ru/news/kavkaz/dagestan/1743521.html). The very fact that someone from abroad had come to Russia to deliver lectures on Islamic theology could not have failed to alarm the FSB.
The government also tried to tie Boston bomber Tamerlan Tsarnaev to this organization. The attempted link was based on several meetings between Tsarnaev and a relative who is Hizb ut-Tahrir's leader (https://www.bbc.co.uk/russian/international/2013/06/130624_tsarnayeva_int_dagestan.shtml). However, this line of investigation seems to be misleading. The one or two meetings between Tamerlan Tsarnaev and his relative on his mother's side, Magomed Kartashov, appear unlikely to have changed him significantly, especially given that Kartashov said he had actually tried to soften Tsarnaev's stance on some tenets of Islam (https://www.newsru.com/world/09may2013/tsarnaev_cousin.html).
It would not serve justice to deny the existence of HuT in Dagestan. Members of the organization routinely wave Islamic black and white flags with Shahada (Shahada is the Muslim profession of faith, expressing the two beliefs that make one a Muslim: There is no god but God, and Muhammad is the prophet of God). These flags are shown in public because they are not official symbols of the banned HuT (https://kavpolit.com/imidzh-dagestana-i-xizb-ut-taxrir/).
Doctors of philosophy and ordinary students alike are members of HuT in Dagestan. It is sometimes difficult to draw a clear-cut line between members of HuT and the Salafis in the republic. Dagestani professor of philosophy Zukhum Zukhumov associates himself with HuT. At the same time, he was a member of the "Territory of Peace and Development," which was a Salafist minority organization in Dagestan. This relationship with the Salafis works against HuT, since any association with the Salafis antagonizes the government as well as the Sufi majority in the republic.
If the influence of Hizb ut-Tahrir al-Islami had spread to Dagestan only, the Russian authorities would probably have tolerated it. However, the government does not understand and often confuses all these Islamic teachings. The Russian authorities, therefore, are convinced that the organization has infiltrated the entire country. HuT poses a special danger to the Russian authorities because many of its members also belong to the intelligentsia and many businessmen are prepared to support it, which makes the organization more viable than many others. For example, on November 25, the police and FSB in Moscow announced they had neutralized an ethnic criminal group that specialized in illegal banking operations worth an estimated $50 million a month (https://www.regnum.ru/news/1736592.html). The group reportedly financed HuT.
In fact, the Russian authorities may be right about the scope of activities of HuT across the entire country, but the organization certainly lacks the aggressiveness that the authorities attribute to it. At this stage, the group is trying to enter politics and implement its program as part of the government. HuT has no interest in being an underground movement of any kind and thus is prepared to demonstrate its loyalty to the government unless this contradicts Islamic norms. The influence of this organization is spreading across Russia despite all the efforts of the Russian authorities to prevent this.