Insurgent Attacks and Apparent Government-Backed Counter-Violence Plague Dagestan
Publication: Eurasia Daily Monitor Volume: 6 Issue: 166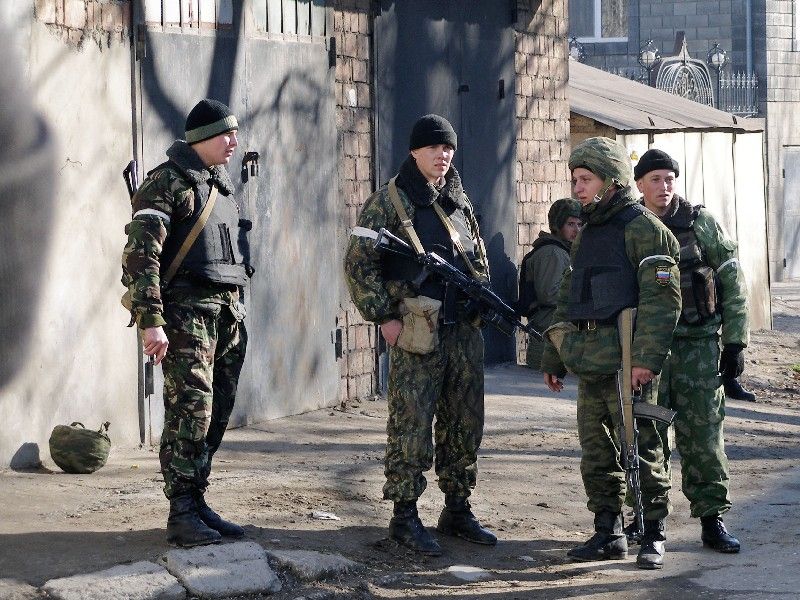 Dagestan's President Mukhu Aliev has denounced a claim by two leading Russian human rights activists that Dagestan has illegal prisons and extrajudicial killings.
On September 8, the Memorial human rights center made public an open letter signed by its head, Oleg Orlov, and Lev Ponomarev, head of the For Human Rights movement, which was addressed to the Dagestani president, Russian Prosecutor General Yury Chaika and Federal Security Service (FSB) Director Alexander Bortnikov.
The letter concerned the anonymous leaflets distributed in late August stating that the republic's authorities are unable to fight "extremism" and threatening, in the name of relatives of police murdered in Dagestan, to take revenge. Among the 250 people targeted for revenge were 16 well-known journalists, human rights activists and lawyers in Dagestan, whom the anonymous leaflets accused of supporting the republic's Islamists (EDM, September 9). Included among these 16 were Dagestan's state television chief Sulaiman Uladiv, Chernovik newspaper founder Gadzhimurad Kamalov, and human rights activists Svetlana Isaeva and Isalmagomed Nabiev.
The appearance of the threatening leaflets was preceded by the kidnapping of five young people, two of who managed to escape. The charred remains of the other three were found on August 26. The abductions sparked public protests in the Dagestani capital Makhachkala by relatives of the victims, which were eventually dispersed by police (EDM, September 9).
In their letter, Orlov and Ponomarev state that the two young people who managed to escape their kidnappers, Arsen Butaev and Islam Akserov, subsequently provided evidence detailing the activities of "death squads" in the North Caucasus.
"Thereby either the power structures are trying to lay the blame for their crimes on a certain secret organization of 'avengers', or yet another terrorist group is forming in Dagestan," the two human rights activists wrote. "In Dagestan, as is in the whole of the North Caucasus, civilians are being killed. A system of violence has formed, [and] an integral part of [this system] is torture, abductions, illegal prisons, extrajudicial killings. The civilian population has ended up squeezed between warring sides – the [rebel] underground and the power structures – and is suffering unjustifiably" (Kavkazsky Uzel, September 8).
On September 11, Kavkazsky Uzel quoted Dagestani President Mukhu Aliev as calling the open letter from Orlov and Ponomarev a provocation. "No one should protest against constructive criticism of the law-enforcement bodies or any other power bodies," Aliev said. "But such crimes should not be used to write, as is stated in the open letter of the Memorial organization, about torture, about illegal prisons and extrajudicial killings. This is a provocation. I agree that there are deficiencies in the work of the law-enforcement bodies, but we will not allow anybody to assess their work this way. No human rights organization has any basis to do so," he continued.
Still, Aliev ordered Dagestan's Interior Minister Ali Magomedov to ensure the safety of the journalists, lawyers and human rights activists named in the threatening leaflets (Kavkazsky Uzel, September 11).
However, there have been fresh reports of kidnappings in Dagestan. On September 8, a resident of the city of Derbent, Sirazhudin Shafiev, was kidnapped by unidentified people wearing uniforms and masks. Around 200 relatives and friends of Shafiev, who suspect he was kidnapped by representative of official structures, blocked a road in the city to protest the abduction. However, according to the Mothers of Dagestan for Human Rights group, the protest was violently broken up by club-wielding OMON riot police, who reportedly beat and arrested some of the protesters.
According to human rights activist Svetlana Isaeva, three other people, including a young woman aged 19, were abducted in Derbent on September 6 (www.newsru.com, September 6).
Meanwhile, there have been fresh apparent insurgent attacks in Dagestan. A deputy prosecutor in the Makhachkala prosecutor's office, Maksud Maksudov, was shot to death today as he was getting into his car in the Dagestani capital (Interfax, www.sysnews.ru, September 11).
On September 10, the former head of Dagestan's Botlikhsky district, Magomed Sakhratulaev, was shot to death as he was parking his car in the garage of his home in the city of Khasavyurt. In another attack on the evening of September 10, unidentified gunmen fired grenade launchers and automatic weapons at two policemen in the center of the city of Kizilyurt. One of the policemen, Sergeant Ruslan Chamaev, was wounded in the attack. Also on September 10, a bomb went off next to a police highway patrol car on the Baku-Grozny highway in Dagestan's Kizilyurt district. No one was hurt in the incident (Kavkazsky Uzel, September 10 and 11).