Insurgents Intensify Attacks in Iraq as U.S. Prepares Military Withdrawal
Publication: Terrorism Monitor Volume: 9 Issue: 24
By: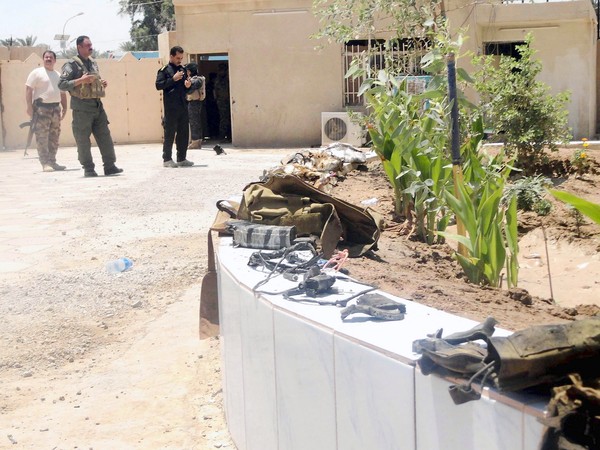 Three mortars were fired at an American base in eastern Baghdad on June 6, killing five U.S. soldiers. The incident represented the single most deadly attack on U.S. forces since 2009. A week later, two additional U.S. soldiers were killed in southern Iraq. In recent months, attacks against U.S. and Iraqi security personnel have begun to follow a systematic and worrisome trend. This comes against the backdrop of uncertainty regarding the U.S. military's presence beyond 2011, as insurgents work to revive their activities to exploit the volatile political environment plaguing Iraq and the region.
Several factors have contributed to Iraq's noticeably deteriorating security environment in recent months:
• The uncertainty surrounding the U.S. military's withdrawal by this year's end.
• An Iraqi government made increasingly fragile by ongoing disagreements between the major political blocs.
• The "Arab Spring" upheavals intensifying the Iraqi population's dissatisfaction and frustration with its government.
• A possible revival of Iran's efforts to exert influence in Iraq on the backdrop of regional uncertainty and the possibility of an extended American presence.
In adherence to the bilateral Status-of-Forces Agreement (SOFA) signed in December 2008, the U.S. military is scheduled to completely withdraw from Iraq no later than December 31, 2011. But as Iraq's leaders contemplate whether or not to extend the U.S. presence beyond this year, various insurgent groups have ratcheted up their attacks against the remaining 45,000 American troops in order to claim credit for driving out U.S. forces.
Uncertain of the perpetrator of the June 6 attack on the American base in Baghdad, a senior Iraqi counterterrorism official remarked, "There are many different groups behind attacks against Americans at this stage, and we cannot distinguish which is the main group" (AFP, June 7). His comments highlighted the renewed effort by all insurgents to take credit for ousting the U.S. military. Three days later, Kata'ib Hezbollah (KH), an Iranian-backed Shi'a militia the U.S. State Department believes has ties to Lebanese Hezbollah, claimed responsibility for the operation. "We promise them that they will not be safe," the group warned in a statement, "and our weapons will reach them" (AFP, June 10; Reuters, July 13, 2010). The U.S. military has pointed to an increase in anti-American activity in an effort "to garner prestige" by KH militants and other Shi'a militias trained by Iran, such as Asa'ib Ahl al-Haq (AAH – "League of the Righteous") and the Liwa al-Youm al-Mawud (LYM – "Promised Day Brigades") (CNN, June 12). The frequency of insurgent attacks in the southern Shi'a provinces has grown markedly in recent months, even doubling in some areas.
Last December, Iraq's bickering parties forged a power-sharing agreement that finally ended a nine-month political stalemate. The multi-party settlement was based on an all-inclusive "national partnership," in which all of Iraq's major political blocs were incorporated into a Maliki-led government. Despite his bloc's second-place finish in the March 2010 parliamentary elections, Prime Minister Nuri al-Maliki was able to retain his position largely due to Iranian sponsorship and the backing of firebrand Shi'a cleric Muqtada al-Sadr. With 40 seats in the 325-seat parliament, al-Sadr is armed with Iraq's largest and most cohesive individual political party.
Despite such support, al-Maliki's rule has become increasingly fragile in recent months, as ongoing disagreements amongst political actors have paralyzed governance. The premier's Dawlat al-Qanoon ("State of Law") coalition, the Sadrists, and former Prime Minister Ayad Allawi's Iraqiyya bloc have failed to form a consensus on appointing interior and defense ministers. As of this moment, al-Maliki is serving as the de-facto head of each ministry, as Iraqi politicians blame one another for causing the ongoing disputes and deterioration in security. Maliki has even gone far enough to accuse "political parties" and "their security guards" of orchestrating some of the political assassinations plaguing the government (al-Arab Online, April 26).
Throughout the country, popular demonstrations demanding basic services, political rights, and effective governance have become politicized. Sunni and Shi'a figures are working to capitalize on the population's frustration by focusing their rhetoric against their political rivals and the U.S. military's occupation. On April 9, tens of thousands of Sadr loyalists from across Iraq flooded the streets in Baghdad to mark the eighth anniversary of the fall of Saddam Hussein (Awsat al-Iraq, April 9). During the rally, Sadrist spokesman Sheikh Salah al-Obaidi announced that in the event U.S. forces remain in Iraq past this year, al-Sadr would escalate "peaceful and popular opposition," followed by "escalating military opposition" against the United States by fully reinstating the Jaysh al-Mahdi (JaM) militia (AK News, April 9).
Leaders of the AAH, a 2004 spin-off from the JaM, have reportedly stated they would consider rejoining Sadr's movement if JaM is armed and the self-imposed freeze on its activities is lifted (al-Hayat, April 11). As the withdrawal debate entered Iraq's political mainstream in April, the U.S. military suffered eleven fatalities, the highest monthly death toll since June 2009, when U.S. combat forces were visibly patrolling urban neighborhoods and cities. There were 162 attacks targeting U.S. forces in April, up from 128 in March, and 93 in February.
In May, a wave of bombings targeted Iraq's security forces, causing hundreds of deaths and injuries. This trend was seen as an insurgent effort to undermine the fragile government's credibility in the eyes of an increasingly frustrated population. In early May, a suicide bomber drove his car into the police headquarters in the mainly Shi'a city of Hilla (Reuters, May 5). The attack killed more than 20 Iraqis, along with 80 others injured – all policemen. On May 19, twin bombings targeted the security establishment in the ethnically disputed city of Kirkuk, resulting in 30 dead, and 90 others injured. Most of the casualties were Iraqi police and security personnel. Kirkuk police immediately accused al-Qaeda in Iraq (AQI) as the culprit (Aswat al-Iraq, May 19). Though AQI still maintains sufficient operational capacity in exploiting security gaps in northern Iraq, other prominent militant groups, such as the ex-Ba'athist Naqshbandi organization and Ansar al-Islam, also operate in the area. Most recently, five people were killed on June 12 when a suicide bomber drove his car into a Basra police headquarters in southern Iraq (Aswat al-Iraq, June 13; al-Jazeera, June 13).
Covert assassination operations have now become the biggest concern confronting Iraq's current security apparatus. After losing territorial footing and critical resources since the 2007-08 counterinsurgency campaign, insurgents have adapted by relying on firearms with silencers and so-called "sticky bombs" that attach explosives to a target's vehicle. These tactics have led to the deaths of hundreds of political, security, and tribal figures this year. While AQI has acknowledged many attacks involving these tactics, some Iraqi security officials believe that Shi'a militias trained by Iran are carrying out many of these assassination operations. For example, most of the senior officials from the defense ministry who were targeted in recent months were Sunni Arabs. Some Iraqi security officials have reported receiving threatening telephone calls, while Shi'a militias issue supposed hit lists on their websites. According to a Defense Ministry official: "Officers are living in fear. These groups have people everywhere, in the police, in the investigations departments… The dangerous thing is that the officers' addresses are being leaked by security officials" (Reuters, May 16).
Iraq's political uncertainty and the concentration of insurgent attacks against the U.S. military and government and security officials have complicated negotiations in extending the U.S. presence beyond 2011. As talks for renegotiating the security agreement with the United States intensify in the coming critical months, this summer is likely to be one of the deadliest in Iraq in recent years.