Intellectuals Lobby for Political Change as Party Marks 30th Anniversary of the Reform Era
Publication: China Brief Volume: 8 Issue: 24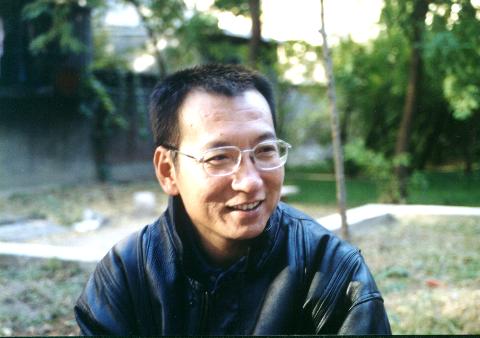 While expectations for policy changes are not high as Beijing marks the 30th anniversary of the reform era, a clutch of forward-looking cadres and intellectuals are taking advantage of the occasion to press for bolder measures particularly in political liberalization. This is despite the fact that the leadership under President Hu Jintao and Premier Wen Jiabao seems totally preoccupied with economic woes such as slackening exports and fast-rising unemployment. Moreover, conservative elements within the Chinese Communist Party (CCP) hierarchy have decried perceived Western support for the Dalai Lama as signs of a larger "conspiracy" against the Chinese socialist system (International Herald Leader [Beijing], December 9).
President Hu is scheduled to deliver a keynote address at the Great Hall of the People later this month to celebrate the 30th anniversary of the Third Plenary Session of the 11th CCP Central Committee, when Deng Xiaoping kicked off the reform and open-door era. Yet the mainstream thinking is that Hu would focus on upbeat and "patriotic" elements such as China's economic and technological achievements, which will be cited to justify the "ruling-party" for life status of the party. The Hu-led Politburo's hard-line attitude toward political reform was evident in the harsh treatment meted out to some of the approximately 300 intellectuals, including scholars, writers and journalists who signed Charter 2008, a petition demanding that Beijing honor the 60th anniversary of the UN Universal Declaration of Human Rights by introducing systems and principles including elections, judicial independence and freedom of speech and religion. Modeled after Charter 77 of Czechoslovakia, Charter 2008 urged Beijing to make radical changes to a political system that "continues to produce human rights disasters and social crises, thereby constricting China's own development but also limiting the progress of all human civilization." The authorities responded by detaining the leaders of the campaign, including well-known writer Liu Xiaobo and political scientist Zhang Zuhua (New York Times, December 11; The Economist, December 11; Washington Post, December 17).
As the country is buffeted by austere economic realities, the relatively reformist mood of late 2007 and early 2008 seems to have been forgotten. About a year ago, Peking University Politics Professor Yu Keping, deemed an advisor to President Hu, caused a stir by penning an essay called "Democracy is a good thing." Moreover, a group of officials in southern China, including Party Secretary of Guangdong Province Wang Yang, spoke enthusiastically about a "third wave of thought liberation" (China Brief, Volume: 8 Issue: 13, June 18, 2008). Since the summer, however, Wang has been concentrating only on solving export problems in his province (People's Daily, December 10; Financial Times, December 12). Professor Yu seems to also have mothballed his more radical ideas when he was recently interviewed by the official media about the experience of three decades of reform. While talking to China News Service, Yu dwelled on the least controversial of the "reforms," eradicating corruption and allied economic crimes. "We should fight corruption at its roots," he told CNS. "More effort should be put on the selection and promotion of officials, putting limits on power, and [improving] the cadre responsibility system and policy transparency" (China News Service, December 9).
However, much stronger—and increasingly impatient—calls for thorough-going reform, particularly liberalization of the political structure, are being made by retired officials and senior academics who are often referred to as "public intellectuals" (gongzhong zhishi fenzi) in the Chinese media. Given that many joined the CCP in the 1930s and 1940s, senior public intellectuals are given more leeway by censors and state security agents to speak up. Among the most vociferous is respected economist Wu Jinglian, a one-time confidante of former premier Zhu Rongji. Writing in a couple of official papers, the 67-year-old government adviser noted that the authorities "must quicken the pace of political reform." Wu complained that pledges made at the 15th and 16th CCP Congresses such as "building a country with rule of law" had yet to materialize. "A modern market economy needs to have the superstructure guarantees of constitutional government, democracy and rule of law," he pointed out. "We can no longer afford to tarry and wait." Wu noted that owing to the lack of checks and balances, the phenomenon of "rent seeking," or corruption, had mushroomed. He estimated that such improper and illegal activities accounted for up to 30 percent of GDP (Money.163.com, December 15; Chinareform.org.cn, October 10).
Hu Fuming, a renowned political philosopher, also railed against further procrastination about political reform. A retired professor, Hu was widely credited for having fired the first salvo for "thought liberation." In mid-1978, he published the article "Practice is the sole criterion of truth," which indirectly laid into the blind worship of "Mao Zedong Thought" popularized by Chairman Mao's chosen successor Huo Guofeng. Reminiscing about his audacious gesture, Hu told the official media that "I was psychologically prepared to go to jail" for running afoul of the powers-that-be. The 73-year-old thinker revealed that he had this year been making speeches around the nation "to add fire to reform." "Reform must be all-rounded," he said. "In tandem with economic reform, we should push forward political changes and implement democratic construction with more enthusiasm." Referring to President Hu's oft-repeated goal of "constructing a harmonious society," Hu pointed out that "developing democracy and rule of law are the prerequisites of building a harmonious society" (China News Service, November 14; Finance.qq.com, November 28).
Advocates of no-holds-barred liberalization also include the children of earlier-generation reformers whose avant-garde views underpinned the pro-democratic student movement of 1989. Foremost among them is the son of revered party chief Hu Yaobang, Hu Deping, who is now a vice-director of the CCP United Front Department. Hu Deping's views have attracted notice because his father, who died weeks before the June 4, 1989 crackdown, was a one-time mentor of President Hu. In his article on the 30th anniversary of reform, which was published in the Guangzhou-based Southern Weekend newspaper, Hu Deping focused on the liberal pronouncements of Marshal Ye Jianying (1897-1986). Ye, also a former chairman of the National People's Congress (NPC), played a pivotal role in smashing the Gang of Four in 1976. Hu quoted Marshal Ye as scolding the CCP leftists: "It's as though implementing democracy amounted to a restoration of capitalism… Some of our comrades become very nervous once they hear the word 'democracy.' They seem to be afraid that this would be equivalent of abandoning the dictatorship of the proletariat." The younger Hu also cited Ye's somewhat bitter comments on China's rubberstamp legislature: "It [the NPC] has the title but no substance; it has got things to do but no power." Wrote Hu: "I think it's the only time in the history of the NPC that such words were pronounced" (Southern Weekend, October 2).
How effective is the fulmination of public intellectuals such as Wu Jinglian and Hu Fuming? Analysts say that while these big names seem to have been marginalized within the CCP, they have huge networks, including access to "princelings," a reference to the offspring of party elders such as Vice-President Xi Jinping. The 55-year-old Politburo stalwart and heir-apparent to President Hu has been charged with drafting the party document summarizing three decades of reform policy (Apple Daily [Hong Kong], December 12). While Xi is usually regarded as cautious and risk-averse, particularly in ideological matters, he is known to respect the liberal views of his famous father, the late Xi Zhongxun. A close friend of Hu Yaobang, the elder Xi was instrumental in helping Deng formulate market-oriented policies when he was party secretary of Guangdong from 1978 to 1981. At least in the near term, however, Vice-President Xi is expected to toe the overall line of maintaining political stability and upholding the CCP's mandate of heaven.
The play-safe, stability-über alles approach that may characterize the last four years of the Hu-Wen administration is evident in remarks made by experts in major think tanks such as the Central Party School (CPS), which is headed by Vice-President Xi. In their assessment of the past three decades of reform, these elite scholars have put the emphasis on what a Xinhua News Agency article calls "assiduous effects to shake off the 'boom-bust cycle' of political regimes." According to CPS researcher Dai Yanjun, "under new historical circumstances, only the CCP can remain China's ruling party." However, Professor Dai warned that the party must "bolster its legitimacy by improving its governance ability so as to win the resolute support of the broad masses." Other academics interviewed by Xinhua pointed out that after ruling for 60 years, it would be easy for the CCP to "lose its liveliness and vitality"—and that the leadership must do its best to eradicate corruption and augment intra-party checks and balances (Xinhua News Agency, December 13).
It seems clear, however, substantial steps in reform are unlikely at this time of great economic uncertainty—and social instability. In fact, a number of think-tank scholars have put the government imperative on preventing the infiltration of "hostile, anti-China foreign forces," usually a code word for the United States. Ji Zhengju, a senior researcher at the Central Compilation and Translation Bureau, a major official think tank, indicated that the CCP must draw the right lesson from the demise of the Soviet and East-European Communist Parties in the early 1990s. These political parties, Ji said, "had gone astray by changing the overall direction of their countries." The researcher added that it was due to the "maneuvers of anti-Communist forces, plus the infiltration and plots of Western countries" that Soviet and East-European parties lost their inner cohesion and embraced Westernization (Xinhua News Agency, December 13). Earlier this year, the CPS and other party units had shown educational videos warning CCP members of how central Asian countries such as Georgia and Kyrgyzstan had undergone "color revolutions" due to the alleged subversion by Western powers.
Indeed, during their marathon provincial tours the past fortnight, top leaders including President Hu, Premier Wen Jiabao and First Executive Vice-Premier Li Keqiang were mainly concerned with finding ways and means to generate jobs and pre-empt unrest—not spreading the gospel about the next stage of reform. Particularly active were the two Politburo members in charge of law and order: Zhou Yongkang and Meng Jianzhu. While touring Zhejiang, a province where thousands of factories have been hit by export doldrums, Zhou urged law enforcement officers to "pay minute attention to information about social stability." "We must make early discoveries about [social] contradictions and disputes, and make early attempts at reconciliation and resolution," he told local officials. "We should ensure that minor problems are solved [on the spot] in villages, big problems are resolved within towns, and that contradictions will not disturb [central authorities]" (Xinhua News Agency, November 26). And after the terrorist attacks in Mumbai earlier this month, Minister of Public Security Meng noted in a high-level conference that police nationwide must raise their guard against violent incidents. "We must boost our consciousness about fighting terrorism," he said. "We must look out for weak links, strengthen the construction of anti-terrorist squads, and raise our ability to handle emergencies" (Xinhua News Agency, December 11). Given the bunker mentality that seems to be prevalent among the CCP leadership, it seems improbable that the Hu-Wen team will in the near future duplicate the bold, visionary—and risky—reforms unveiled by late patriarch Deng thirty years ago.