Is Afghanistan Still a Safe Haven for the Pakistani Taliban? Assessing the Mysterious Assassination of Mohammad Khorasani
Publication: Terrorism Monitor Volume: 20 Issue: 2
By: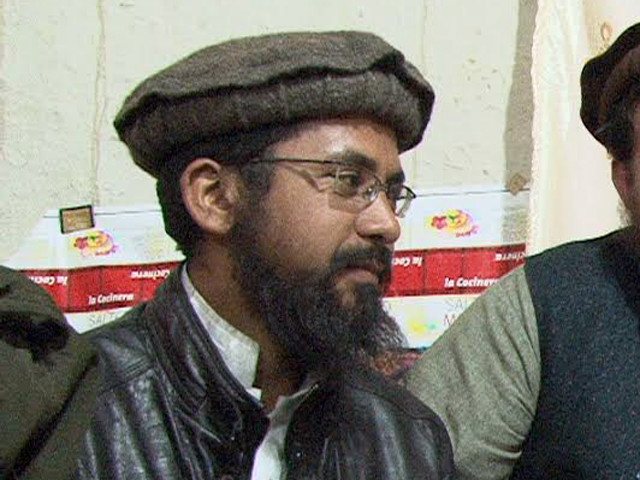 Since the withdrawal of U.S. forces from Afghanistan and the fall of Kabul to the Afghan Taliban on August 15, 2021, the security situation for Tehreek-e-Taliban Pakistan (TTP) in Afghanistan has considerably improved. The TTP had established its bases in eastern Afghan provinces after the commencement of Operation Zarb-e-Azb by the Pakistani military in June 2014, and faced an onslaught by the Afghan National Defense and Security Forces (ANDSF), U.S. forces, and the Pakistan military on the other side of the border as soon as it was initiated. (Terrorism Monitor, July 10, 2015). Many TTP high-ranking militants were killed in U.S. drone strikes or arrested by the Afghan intelligence organization, the National Directorate of Security (NDS).
However, after the liquidation of Afghan forces in August 2021 along with the withdrawal of U.S. troops, TTP has had virtually no security threats endangering its safe havens in Afghanistan, and has already started perpetrating terrorist attacks inside Pakistan. Amid these prevailing conditions, unknown assailants assassinated former TTP spokesperson Mufti Khalid Balti, known by his nom de guerre Mohammad Khorasani, on January 9, 2022, in Nangarhar province, Afghanistan (Dawn, January 10). This event shocked TTP leadership and rank-and-file, who have been safely living under Afghan Taliban rule and enjoying the safe havens permitted by the Taliban authorities.
Why Was Khalid Balti Assassinated?
Contrary to the notion that TTP is overwhelmingly Pashtun-focused, it is pertinent to note that some high-profile TTP leaders hail from non-Pashtun ethnic groups in Pakistan. Khalid Balti, for instance, belonged to the Gilgat-Baltistan region, which is a disputed territory between India and Pakistan and has been subject to United Nations resolutions since the end of its colonial rule. Not much is known about Balti except that he was an adherent of the ultraorthodox Deobandi cleric. This unnamed cleric, who was in his mid-fifties and born in Gilgat district, joined Tehreek-e-Nifaz-e-Shariat-e-Mohammadi (TNSM), which itself was part of TTP umbrella groups in 2007. TNSM also fought against Pakistani security forces during the Islamist insurgency in the Swat district of the Malakand division (Business Standard, January 11).
Later, the cleric established a TTP terrorist training camp in the Miramshah area of Khyber-Pakhtunkhawa province (KPK). After the defection of former TTP spokesperson Shaikh Maqbool (alias Shahidullah Shahid) to Islamic State in Khorasan Province (ISKP) in 2014, Balti was placed in charge of TTP media (Al-Jazeera, January 11). Because of his comparatively better educational background, he was then designated as the head of the TTP media committee and became the TTP spokesperson by virtue of this position.
In December 2014, after the attack on the Army Public School in Peshawar by the TTP Fazalullah faction, Balti claimed responsibility. He stated, "We targeted the school because the army targets our families. We want them to feel our pain" (Al-Arabiya, December 16, 2014). A total of 144 school children were killed by the six-member TTP Fidayeen (self-sacrifice) squad during the storming of the school. Apart from his media responsibilities, Balti also masterminded terrorist attacks and remained an active member of TTP central shura (consultative council) in addition to playing crucial roles in the selection of new TTP emirs after their predecessors' killings in U.S. drone strikes. Balti was, therefore, included on the list of United Nations designated global terrorists and an enemy of Pakistan (Geo News, January 13).
Who Assassinated Balti?
Balti was originally arrested by the Afghan security forces in 2015, and since then, had been languishing in Afghan prison. After the fall of Afghanistan to the Afghan Taliban and the establishment of the second Afghan Taliban regime six years later, at least 2,300 hardcore militants were freed by the Afghan Taliban, included Balti. After his release, he continued to live in Nangarhar province (India Today, August 18).
However, on January 9, 2022, some unknown assailants targeted Balti outside his residence at an undisclosed location in Nangarhar province, and he died on the spot. It is still unknown who was responsible for the assassination because no group has claimed responsibility for his killing. However, ISKP is active in those areas and therefore may have conducted the assassination.
Another explanation is that he could have been targeted by rogue Pakistani elements as well because he was active alongside TTP Emir Mufti Noor Wali Mehsud. As far as the factional fighting among TTP is concerned, the issue could be considered as a cause of the assassination, but this likelihood is remote, as Mehsud has resolved TTP issues related to infighting and emerged as a more unifying leader than his predecessors. TTP was shocked at Balti's assassination, and his funeral was held in Kunar province, Afghanistan, where he is now buried. According to the TTP's new spokesperson, the organization is seriously looking into the assassination and investigating it with the utmost care (Al-Jazeera, January 11).
Conclusion 
After its assumption of power in Afghanistan, the Afghan Taliban have given a carte blanche to TTP. Despite repeated Pakistani requests, the Afghan Taliban has not taken any significant actions against TTP militants in Afghan Taliban-ruled Afghanistan. The Pakistani government managed to hold talks with the TTP through the Afghan Taliban's mediation, but this only resulted in utter failure after a month-long ceasefire ended on December 9, 2021 (theprint.in, December 10, 2021).
TTP, moreover, seems quite comfortable in Afghanistan. They have cordial relations with the Afghan Taliban, whom they also provided safe havens to in Pakistani tribal areas during their times of despair after the U.S. invasion of Afghanistan. The assassination of Khalid Balti must, therefore, be a matter of grave concern for TTP's high command as this shows that TTP leadership is not, in fact, fully safe in Afghanistan even after the withdrawal of U.S. forces and the takeover of Afghanistan by the Afghan Taliban.
TTP, therefore, will reassess its current status in Afghanistan while the Pakistani authorities will draw alternate plans for tackling the TTP after the failure of talks in December 2021 and the resumption of terrorist attacks in Pakistan. The recent surge of terrorist activities in Pakistan is also pivotal for the future relationship between Pakistan and the Afghan Taliban.