KRAKOW PRO-WESTERN ENERGY SUMMIT OUTMANEUVERED BY PUTIN IN CENTRAL ASIA
Publication: Eurasia Daily Monitor Volume: 4 Issue: 94
By: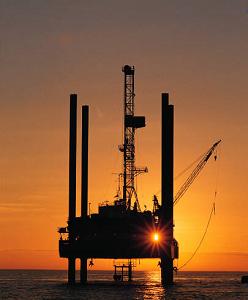 Originally suggested more than a year ago (https://www.jamestown.org/events_details.php?event_id=12), a summit of energy producer, transit, and consumer countries was held, albeit in a truncated format, on May 11 in Krakow, Poland.
Presidents Ilham Aliyev of Azerbaijan, Mikheil Saakashvili of Georgia, Viktor Yushchenko of Ukraine, Lech Kaczynski of Poland, and Valdas Adamkus of Lithuania headed the respective delegations. Romania, a significant potential transit country whose president Traian Basescu is a leading voice on energy issues in the Black Sea region, did not participate because Basescu was suspended from office last month and the government is consumed with political infighting.
The Krakow summit was to focus on projects to open direct access for Caspian oil and gas to European consumer countries. However, the European Union seems to have missed this summit for reasons unexplained. Turkmenistan did not attend, while Kazakhstan attended only physically through a deputy minister and refrained from making any commitments. Predetermining this summit's failure, Russia signed large-scale energy supply and transit agreements with Kazakhstan and Turkmenistan during President Vladimir Putin's May 10-12 visit to those two countries. This cast a dark shadow on the Krakow summit and also left U.S. and EU policies (such as they have been on Caspian energy) in ruins.
The one achievement of the Krakow summit — other than the fact that it took place after all — is that it has launched a policy process, with follow-up meetings of expert groups and another summit planned for October 2007 in Vilnius. The lack of results in Krakow is not imputable to the participating countries, but rather to the EU's failure to lead on energy policy in Eurasia and Washington's reluctance to compete with the Kremlin at a correspondingly high level in Kazakhstan and Turkmenistan. If anything, the Krakow summit has confirmed that Azerbaijan, Georgia, Poland, and Lithuania (along with the other Baltic states) are more keenly aware of the urgency of a Western energy strategy in the Caspian basin than are the top policymakers in Brussels and Washington.
In his remarks at the summit, President Adamkus warned that Europe's energy supplies from the East may become contingent on Russian political decisions. Energy security in the 21st century is inseparable from national and international security and inter-state diplomacy, he noted, in a timely if implicit corrective to the mantra that the market will by itself provide for the West's energy security.
The summit discussed in a general way the goal of creating transit corridors for Caspian oil and gas via the Black Sea region to EU territory in central Europe. However, it discussed specifics of only one project — extending Ukraine's Odessa-Brody oil pipeline to Plock and Gdansk in Poland. The project has stalled since 2002 for lack of Caspian oil and, consequently, inability to form a consortium. The root cause of this situation is Russia's interdiction of access for oil from Kazakhstan to Odessa. Consequently, Russian companies have used the pipeline in the reverse direction — southward instead of northward — for transporting Russian oil to Odessa since 2004.
In his remarks at the summit, President Aliyev delicately but unmistakably restated the known position that Azerbaijan could not supply oil to an extended Odessa-Brody pipeline any time soon. Azerbaijan must first muster one million barrels per day (50 million tons per year) for the Baku-Tbilisi-Ceyhan (BTC) pipeline; and, he added, the Odessa-Brody pipeline should ultimately receive oil from Kazakhstan as well. In practice, BTC's priority status means postponing any significant deliveries from Azerbaijan to Odessa indefinitely; all the more since the ambitious target for the BTC pipeline depends partly on inputs of oil from Kazakhstan, which are not yet certain (and became less so as a result of Putin's concurrent talks there). Moreover, Russia is set to continue blocking the access of Kazakh oil to the Odessa-Brody pipeline, unless Ukraine and Poland consent to Russian co-ownership of that pipeline and its planned Polish extension.
Kazakhstan's representative Lyazzat Kiinov, deputy minister of energy and mineral resources, stated evasively at the summit's concluding news conference that Kazakhstan is studying any and all proposals for export routes for its oil. As he spoke, Putin was discussing with Kazakh President Nursultan Nazarbayev specific agreements to boost oil delivery volumes from Kazakhstan to and via Russia.
Participants in the summit resolved in a general way to work toward developing an energy supply strategy focused on the Caspian basin. To this end they created a joint working group on energy issues at the level of ministerial experts, which should submit proposals to the planned follow-up summit. The presidents agreed to provide strong political support for the Odessa-Brody pipeline's planned extension to the Polish refinery at Plock and connection with the existing pipeline to Gdansk. The participating countries will re-commence efforts to form a consortium and qualify for €500 million in EU funding available for this project.
In any case, the Odessa-Brody pipeline's capacity of nine million tons annually — expandable to 15 million tons with some investments — looks meager, compared with Russia's expansion plans for the Tengiz (Kazakhstan)-Novorossiysk (Russia) pipeline from the existing 27 million to 64 million tons annually and the Atyrau (Kazakhstan)-Samara (Russia) pipeline from the existing 15 million to 25 million tons annually. The EU lacks a Caspian energy policy worthy of the name.
(PAP, UNIAN, Ukrinform, BNS, May 11, 12)