Low Combat Readiness in the Russian Armed Forces Lowers Nuclear Threshold
Publication: Eurasia Daily Monitor Volume: 6 Issue: 209
By: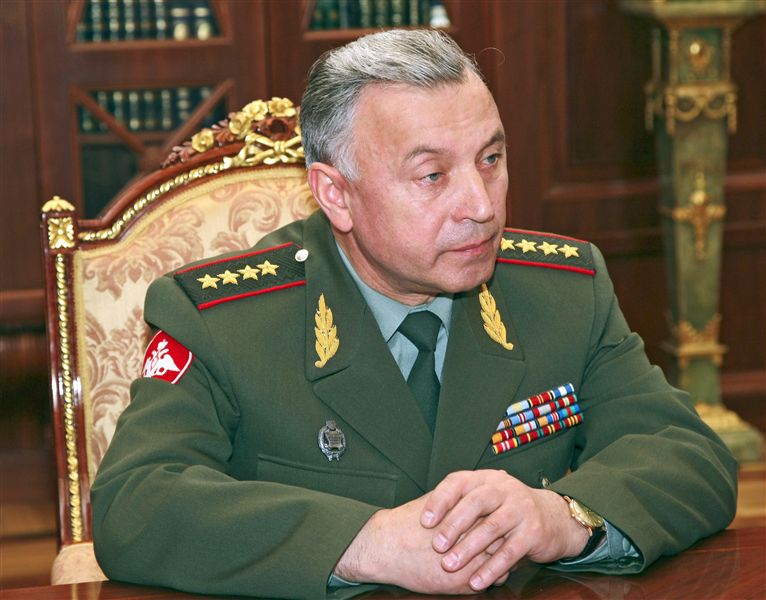 This week the Moscow daily Gazeta published extracts of a leaked defense ministry document describing the results of military training this year –providing a rare opportunity to know firsthand the actual battle readiness of the entire Russian armed forces. According to Russian military tradition, the military training year begins on December 1 and ends on October 30, with November –the time to summarize results and hand out marks to all units like in high school: A, B, C and D grades. An A stands for "excellent" battle readiness and D-grade –not ready for action (www.gzt.ru, November 10).
The summarized report, according to Gazeta, shows that the Russian armed forces that are not fully ready for action: 23 divisions (47 percent of divisions in the entire armed forces), 105 brigades (60 percent of all brigades) and 97 separate regiments (50 percent of all regiments) received C grades indicating the limited battle readiness of more than half of the entire armed forces. The Navy, Air Force and the Strategic Rocket Forces (RVSN) demonstrated better results with half of the units, warships and newly formed air bases gaining A and B grades. The army, where this year tank and motorized rifle divisions have been transformed into brigades fared worse, with the majority of the new brigades securing C grades, while a motorized rifle brigade in the North Caucasus and another in Siberia were given D grades. Units that received D grades are required to perform immediate improvements in order to be reexamined to establish they have regained battle readiness (www.gzt.ru, November 10).
Reportedly on November 17, the entire top brass in the military will be gathered in Moscow in the defense ministry for a traditional annual meeting to assess the results of the 2008-2009 training year and receive directives for the coming year of military training. Russia's rulers –Prime Minister Vladimir Putin and President Dmitry Medvedev– may attend the gathering together with cabinet ministers and top Kremlin officials. It was a year that witnessed the most radical military reform in Russia for more than a century and assessments of its progress will surely be made. There is a lot of resistance to reform at the grassroots level in the garrisons and bases in the vastness of the Russian landmass. There is also opposition in Moscow within the defense ministry and General Staff. The leaking of the report on battle readiness assessments to Gazeta seems to have been carried out by disgruntled officers. Gazeta quotes its sources in the General Staff as predicting that the Chief of the General Staff Army-General Nikolai Makarov may be ousted as a result of the report that indicates "the armed forces are in fact not battle ready," while the reform effectively destroyed the old Soviet military machine and that its main aim is "to oust officers to economize on their pay." Last month, Makarov turned 60 and now may continue active service as Chief of the General Staff only under a special presidential order (ukaz). Gazeta quotes its General Staff source as saying that Makarov will be ousted and may be replaced by the present chief of the Moscow Military District Colonel-General Valery Gerasimov (www.gzt.ru, November 10).
The opponents of military reform may be disappointed. Retired military intelligence (GRU) Colonel Vitaly Shlykov, an advisor to the defense ministry, insists that Makarov has been appointed Chief of the General Staff by the Defense Minister Anatoly Serdyukov. Makarov enthusiastically supports Serdyukov's reform plans and while Serdyukov continues to be Defense Minister and the reform continues, Makarov's position seems secure. Medvedev will, according to Shlykov, sign a ukaz to continue Makarov's active service. The assessment of battle readiness leaked to Gazeta, according to Shlykov, is a sober and realistic document that reflects a possible partial improvement in the state of the Russian armed forces that were much worse before the military reform began. While 65 percent of the Russian soldiers are conscripts serving one year armed with old weapons, it is impossible to hope for any drastic improvement in combat readiness. According to Shlykov, it is good that at least some units gained B grade marks (www.gzt.ru, November 10).
Last June, Makarov told journalists that the Russian armed forces were disintegrating and must be radically reformed without hesitation. According to Makarov, Russian arsenals are full of old weapons that were not properly maintained or repaired for years and are mostly unusable. Its officers and personnel are badly trained. While the Russian military is reforming, retraining and rearming with modern weapons, the conventional forces will be extremely weak and this drastically increases Moscow's reliance on nuclear deterrence. According to Makarov, "We will not cut the RVSN –they are today our only valid defense, while we need at least three years to reform" (EDM, June 11).
The Secretary of the Russian Security Council Nikolai Patrushev announced last month that a new military doctrine will be approved before the New Year and that it will allow the first use of nuclear weapons, including "preventive nuclear strikes" to defend against "conventional aggression" not only in possible large scale, but also regional and "even local wars" (Izvestiya, October 14). Patrushev's remarks concur with Makarov's earlier statement. In local armed conflicts on its periphery, in its so called "sphere of special interests," like the August 2008 war with Georgia, Russia is ready to use nuclear deterrence to avert any possible intervention by better armed and trained Western (U.S.) forces. Of course, the Russian military is not actually planning to use nuclear weapons –only the threat to deter any Western incursion into what Moscow believes to be its backyard. Foreign Minister Sergei Lavrov has recently described President Barack Obama's call for full nuclear disarmament as "a wonderful slogan," but did not show any appetite to seriously discuss it (Interfax, November 5). What is really important in the Gazeta report is that the RVSN ICBM divisions received B-grades (www.gazeta.ru, November 10).