Military Delegates Call for National Maritime Strategy to Protect Expanding Interests
Publication: China Brief Volume: 11 Issue: 4
By: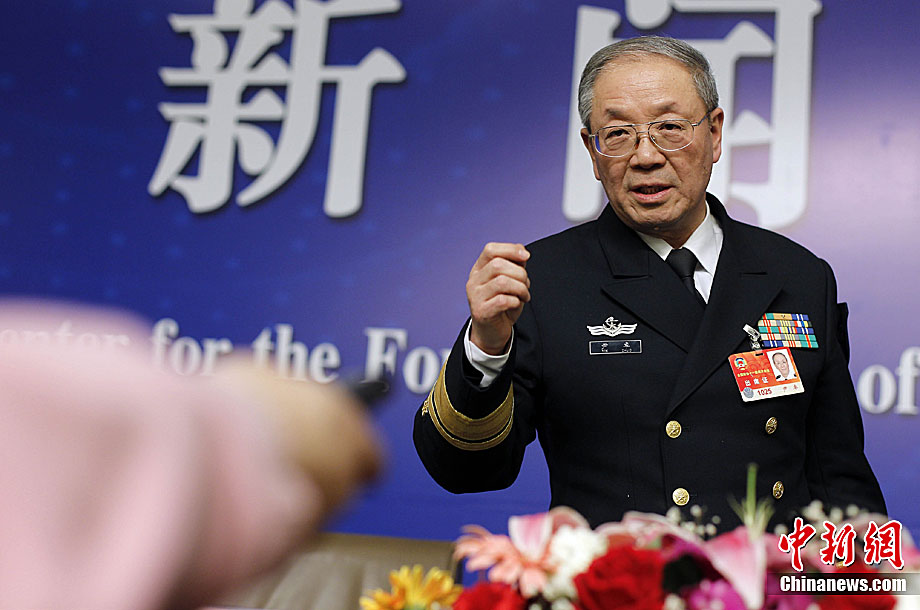 The Chinese People's Political Consultative Conference (CPPCC) National Committee, which serves as the country's top political advisory body, is meeting in Beijing at the Great Hall of the People. The annual conclave, which is held in conjunction with the National People's Congress (NPC), has no legal authority but is seen as a gauge of Chinese public opinion on a wide range of national issues. The meetings began on March 3, and while much has been said in the Western media about the country's 12th Five-Year Plan and 2011 defense budget, little has been reported about the country's expanding maritime interests on the nation's political platform.
According to the Hong Kong-based daily Ta Kung Pao, safeguarding the country's maritime interests has become a "hot topic" at the annual meeting. Against the backdrop of the Chinese Navy's unprecedented military operations to evacuate its citizens from Libya and renewed tensions over recent confrontations along peripheral waters, military delegates attending this year's meeting have called on China's top policy planners to defend the country's territorial integrity and expanding maritime interests by developing a national maritime strategy, and possibly stationing troops or constructing military installations on disputed islets (Ta Kung Pao [Hong Kong], March 4; Ming Pao [Hong Kong], March 4).
On the sidelines of the CPPCC, Rear Admiral Yin Zhou, a senior officer at the Chinese Navy's Equipment Research Center and chairman of the Navy Informatization Experts Advisory Committee, stated that a maritime development strategy is currently in the works, and a maritime security strategy is under study. During last year's meeting, Yin proposed the establishment of a national maritime strategy, which includes three components: formulating a maritime development strategy, maritime security strategy and dealing with peripheral territorial disputes. According to Ying, the "core interest" of maritime security is still Taiwan. The rear admiral argued that China lacks a clear maritime strategy and its approach was over compartmentalized (Xinhua News Agency, January 3; Ta Kung Pao, March 4).
When asked by the media whether the development of the J-20 stealth aircraft, which was unveiled during Defense Secretary Robert Gates visit to China in January, runs counter to China's "active defense" strategy, Yin said that the J-20 is a coastal-based aircraft and is intended to seize air superiority in peripheral air space and for the purpose of air defense. Although it is a stealth aircraft, there is no change in the nature of the warfare (Ta Kung Pao, March 4).
According to another prominent military delegate attending the CPPCC, China should establish military installations to safeguard China's expanding maritime interests. Major General Luo Yuan, a researcher with the PLA Academy of Military Science, highlighted "five presences" (wu ge cunzei) needed to safeguard China's maritime rights: administrative, legal, defense, public opinion, and economic. Luo explained that "defense presence" entails strengthening China's jurisdiction and protection of reefs on its territorial waters by stationing troops, if feasible. If the conditions do not allow for this, it should build military facilities, and if that is not possible, Chinese leaders should at least assert sovereignty by planting a national flag (Ming Pao, March 4).
Following protests from the Philippines and Vietnam over two separate incidents along disputed waters in recent weeks, China again reasserted its sovereignty over the South China Sea. The Chinese Navy reportedly carried out a series of military exercises near the Spratly Islands, while fresh tensions between Manila and China erupted over allegations that Beijing's patrol vessels harassed a Philippine oil exploration boat in the South China Sea. Chinese fishery vessels and aircrafts were also reportedly spotted patrolling the hotly-disputed Senkaku/Diaoyu Islands, which have reignited tension between China and Japan in the East China Sea (Voice of America, March 5; Bloomberg, March 8; China Times [Taiwan], March 9).
In light of the recent up-tick in Chinese naval exercises and public statements from leading military advisors regarding China's expanding maritime interests, calls for a comprehensive national maritime strategy may be seen as an effort to "test the waters" of international opinion. Calls for increased Chinese military presence abroad appear to be on the rise as the country's maritime interests expand. Indeed, Major General Luo argues that the non-combatant evacuation operation in Libya demonstrates the growing capabilities of the Chinese military to deal with non-traditional threats, and that, "Wherever our national interests extend to, our military will have to protect to that point" (Ming Pao, March 4). This trend suggests that there is growing momentum behind the debate for China to establish "bases" or "places," and that 2011 may prove to be another important milestone in the Chinese Navy's rise on the international stage.