Moldova Uniquely Vulnerable to Russian Energy Servitude (Part Two)
Publication: Eurasia Daily Monitor Volume: 18 Issue: 176
By: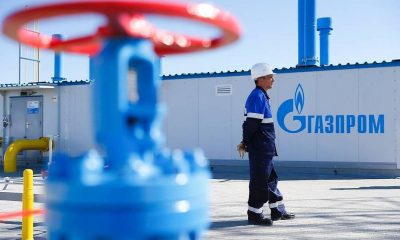 Moldova's natural gas market has become physically accessible to non-Russian gas suppliers through the Romania-Moldova interconnector, the Iasi–Ungheni–Chisinau pipeline. Built and operated by Romanian Transgaz and declared operational as of October this year after long delays, the interconnector has a design capacity of 1.5 billion cubic meters (bcm) per year—more than sufficient to meet right-bank Moldova's annual consumption requirements of up to around 1 bcm per annum. Its daily throughput capacity of 6.5 million cubic meters (mcm), however, falls short of right-bank Moldova's daily demand in the winter season, necessitating an additional volume by another delivery route in winter, if the interconnector were actually put to use (IPN, October 26). However, it seems unlikely to be used for some time.
The interconnector was originally intended to supply Moldova with Romanian gas (or other non-Russian gas delivered via Romania) as a full-fledged alternative to Gazprom's gas; hence the interconnector's design capacity fully meeting right-bank Moldova's consumption requirements. That planning assumption, however, changed during the seven years of the interconnector's construction. Romania no longer has natural gas volumes available for Moldova. Once a significant natural gas producer, Romania has capped its extraction onshore and plans to reduce it even further, so as to slow down the depletion rate of onshore reserves. No longer self-sufficient, therefore, Romania is resorting to imports from Gazprom at growing volumes.
The possibility was contemplated for a while that offshore gas projects in the Black Sea would enable Romania to export some volumes to Moldova through the interconnector. The proven offshore reserves, however, are of modest dimensions; and unattractive business conditions have discouraged some Western companies from proceeding with final investment decisions in those projects (Profit.ro, October 19).
Gazprom has, in any case, fully pre-empted the Moldovan market through the October 29 supply contract for the next five years (see EDM, October 28, November 3). This fact invalidates the idea (unsound from the start) about Romanian gas companies buying Russian gas volumes specially for re-sale to Moldova with a profit margin. This would not have been the way to dent Gazprom's supply monopoly in Moldova. The Romania-Moldova interconnector seems, for all those reasons, likely to face redundancy and remain unused for the duration.
Moldova needs access to gas supplies directly from a non-Russian gas-producing (as distinct from merely trading) company. Direct access to the producer would avoid premium-charging traders. Such access could offset or mitigate Moldova's exclusive dependence on Gazprom. Opening such access remains a daunting challenge for Moldova.
Lack of gas storage is another significant vulnerability. Moldova does not possess the necessary geological features for gas storage. Building or renting gas-storing capacity would enable Moldovagaz to store cheaper gas in the warm season and use it in the cold season when gas is more expensive. Gazprom, however, is not interested in providing Moldovagaz (let alone the Moldovan government) with storage services. Neighboring Romania suffers itself from a shortage of gas-storing capacity.
The gas price surge in September and October, combined with Gazprom's perfidious supply cut of pipeline gas to Moldova in October and threats to halt all supply by December 1, dramatized Moldova's high vulnerability to price and supply fluctuations unmitigated by a cushion of stored gas.
Ukraine offers to provide Moldova with gas-storing services in Ukraine's vast storage sites. A direct connecting pipeline exists between northernmost Moldova and Ukraine's Bohorodchany storage site. Gazprom, however, is unlikely to allow Moldovagaz to use Ukrainian storing services. The Moldovan government is free to do so, in the event that it decides to procure natural gas in its own right through Energocom, a state-owned company for procurement of electricity and natural gas.
Energocom could in due course become the vehicle for Moldova's gas supply diversification efforts, if only for small volumes initially. Energocom stepped into that role as an emergency response to Gazprom's supply cut in October. Acting as the Moldovan government's procurement agent, Energocom purchased 17 million cubic meters of gas from five different traders at the spot market price of $1,000 per one thousand cubic meters. That volume was not for consumption but for balancing critically low pressure in Moldovan pipelines following Gazprom's supply cut. Although 17 mcm looks exceedingly modest, these were the first-ever purchases of non-Russian gas by Moldova from 1991 to date (Energocom.md, accessed November 15; IPN, October 26).
Gazprom and its counterpart in the electricity sphere, Russian state-owned export monopoly Inter-RAO UES, act as an informal tandem in Moldova, reinforcing each other's dominant position in the country. Inter-RAO "owns" the gas-fired thermal power plant at Kuchurgan (Cuciurgan), in Russian-controlled territory on the left bank of the Nistru River (Transnistria). With a massive 2,520-Megawatt installed capacity, this plant supplies electricity to both banks of the Nistru River in Moldova, parts of Ukraine's Odesa province, and farther afield depending on business conditions. Thermal power plants in Moldovan government-controlled territory can only generate a fraction of the country's electricity requirement. Moldova, therefore, depends heavily on Inter-RAO's Kuchurgan plant.
Formerly Moldovan state owned, the plant was seized by the Russian-installed authorities in Transnistria, sold by them to an itinerant group of post-Soviet businessmen, and re-sold by these in 2005 to Inter-RAO under Anatoly Chubais at that time, all of this without Moldova's consent. Moldovan governments over the years have not recognized Inter-RAO's ownership of the plant, but neither did or could they bring legal challenges. They had no choice but to buy electricity from it.
Inter-RAO and Gazprom cooperate in a scheme that keeps Transnistria economically viable, the Kuchurgan plant profitable, and Moldova heavily dependent, albeit at Gazprom's expense. As Moldovan energy expert Sergiu Tofilat sums up (Deutsche Welle, October 15; Ziarul National, November 4), Gazprom supplies Transnistria with gas (2 bcm per year). Transnistria's authorities do not or pay only a fraction of the cost, resulting in multi-billion-dollar worth of debts to Gazprom (see below). Under an arrangement between Transnistria's authorities and the Kuchurgan plant, the latter uses a share of the Gazprom-supplied gas to generate electricity at low production costs, making it both competitive and profitable. With right-bank Moldova unable to cover its own energy demand, Kuchurgan's electricity is the kind of offer that cannot be refused. Chisinau has, from time to time, sought to mitigate this dependence by importing electricity from Rinat Akhmetov's DTEK company in Ukraine. Thanks to the scheme with Gazprom, however, Kuchurgan's price offer regularly outcompeted other potential suppliers to Moldova. Neighboring Romania is not yet a potential supplier because the interconnection has yet to be built.
Technically, it is not Gazprom but its subsidiary Moldovagaz that delivers the gas to Transnistria. The Transnistrian authorities currently owe $8 billion for past deliveries of gas (Kommersant, October 19). Gazprom has never seriously attempted to collect arrears from Transnistria. The October 29 agreements between Gazprom and Chisinau (see Part One) lay the premises for Transnistria to continue accumulating debt and for the Kuchurgan plant to continue the tried-and-tested scheme.