Moscow's Trade With China Leaves Russians in the Far East Hungry, Cold and Angry
Publication: Eurasia Daily Monitor Volume: 18 Issue: 184
By: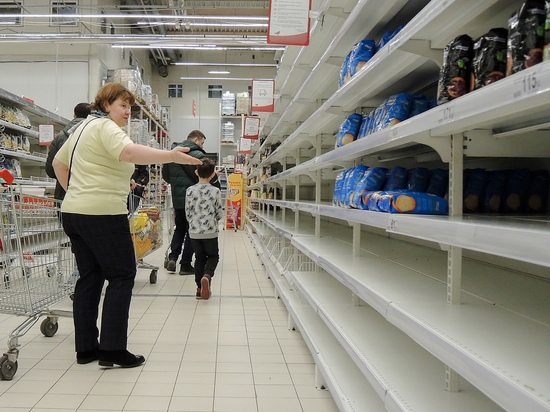 It is often said that most people have little difficulty living in huts until someone builds a castle nearby; then, the poverty they are experiencing becomes unbearable, and their anger at those in the castle will inevitably grow. That adage certainly holds true for the Russian Far East, where the population is running short of food, fuel and basic services even as Moscow profits off the area's trade with China. Not surprisingly, the people in the region are angry at China and Moscow; yet much of their ire is also directed at those closer to home who are seemingly more concerned with making money for themselves than ensuring that the basic needs of local residents are met. Some of them are protesting, but many more are leaving, creating both short-term and long-term problems for the regional and federal authorities.
The Kremlin has specifically prioritized trade with China, reducing both the amount of goods coming into the Russian Far East from other countries along the Pacific rim—which includes the United States, a leader in food supply to the region—and the amount of shipping capacity available to carry food and fuel from the southern parts of the Russian Far East to the northern and eastern parts. This trade policy has left Siberians facing serious shortages, inflation far greater than in other areas of Russia, and a rapidly expanding black market for basic goods. Moreover, these developments have compounded over the last two years because of President Vladimir Putin's health care optimization program, which has closed hospitals and medical points in the region to save government money (Versia.ru, December 6; Sovsekretno.ru, November 26).
The population is growing desperate. More than 50,000 residents, an enormous share of the total population in the Far East, have signed a petition asking Putin to save them. "Children no longer see either fruits or yoghurt," their appeal begins. "During the summer navigation period in 2021, only one ship arrived" at a local port. "In November, a second is planned, but in the meantime," basic food products have run out. Airplanes have brought in some goods but hardly enough to meet the need. The local administration claims it is doing "everything that it can. But we fear for our health and the health of our children" (Sovsekretno.ru, November 26).
Simply, there are not enough ships to bring them food and accommodate the growing volume of trade with China, the signatories say. Yet Moscow has given priority to the latter rather than the former, leaving locals struggling to meet their basic needs. Moreover, all the talk about the development of the Northern Sea Route generally fails to focus on the eastern part of the maritime channel, which passes along the coast of the Russian Far East. Indeed, hopes that that route could supply the people in the region this year were dashed when six vessels were caught in the ice and Moscow lacked the icebreaker capacity to free them in a timely fashion. Such problems could, of course, be resolved in the future; but given the state of food and fuel availability in the Russian Far East now, the future may be too late. Most residents, in desperation, are thinking about leaving in order to save their own lives and those of their children. The petition warningly implies that a growing demographic crisis in Russia's Far East may put that part of the country at greater risk of Chinese incursion—despite growing trade relations and Moscow's talk of building new Russian cities in the Russian Far East (see EDM, April 7, 2020, September 14, 2021, October 25, 26, 2021; Windowoneurasia2.blogspot.com, September 7, 2017; TV Rain, August 6, 2021).
Because of the lack of maritime shipping capacity to service both Chinese trade and the provision of basic goods to Russians living along the Pacific coast north of Vladivostok and Nakhodka, some enterprising locals are turning to airplanes. Unfortunately, that effort has led to disasters. The crash of a Belarusian AN-12 near Irkutsk in early November occurred at least in part because the plane was overloaded with lemons destined for markets in the Russian Far East. Furthermore, a pilot of an Utair plane was stopped in Moscow when he tried to smuggle 700 kilograms of food to sell on the black market in Chukotka. It is certain that others have succeeded in using such channels, but so far this has done little to limit either skyrocketing inflation—which in some cases amounts to triple digits—or empty shelves in local stores (Sovsekretno.ru, November 26).
Residents in the Russian Far East have additional reasons for anger. On the one hand, despite promises from their own regional leaders and Moscow that more food is coming, they know that the central government has blocked supplies from the US, Argentina and Brazil in order to make room for Chinese goods. On the other hand, they are aware, especially in Chukotka, which is just across the Bering Strait from Alaska, that US residents there are warm and well-fed, while they are not. In short, in their eyes, Moscow has ignored them while it enriches itself with Chinese goods and keeps them from obtaining the provisions they need from other wealthy places that have supplied them well in the past (Sovsekretno.ru, November 26).
Some in the Russian Far East are protesting: not only sending appeals to Moscow but taking to the streets, as they did in Khabarovsk over the summer (Real Siberia, July 11; TRT, July 14; 7×7, July 19; Daily Storm, July 9). Most, however, recognize that they are too small in numbers and too far from the Russian capital to achieve their goals through demonstrations. As a result, they are voting with their feet, leaving their villages empty. The exodus has only accelerated during the COVID-19 pandemic, which magnified the region's inability to guarantee adequate medical care (Real Siberia, November 30).
With this demographic decline, the Far East will face an ever-growing risk of Chinese neo-colonialism, especially since there will be almost no one left in this region to resist it.