Nabucco-West in Synergy with Trans-Anatolia Project
Publication: Eurasia Daily Monitor Volume: 9 Issue: 90
By: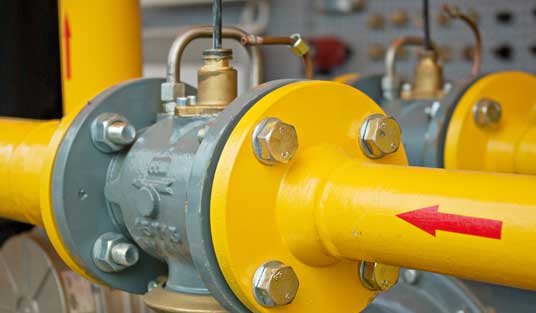 Hungary's critique of the Nabucco project (see accompanying article) has prompted the other partners in the consortium to express their own views. On the whole, these reflect the stakeholders' common interest in implementing this pipeline project. They also reflect country-specific or company-specific interests attached to this project.
Azerbaijan's position is at least as significant. The consortium's six partners lack the gas volumes to turn Nabucco into a reality. Only Azerbaijan can accomplish this, using Nabucco-West (from Bulgaria to Vienna) as an extension of the Trans-Anatolia pipeline project (TANAP) into Europe. TANAP itself is Baku's initiative and, in the main, Baku's investment project, with Turkey as a minority shareholder and transit country.
British Petroleum promotes the rival South-East European Pipeline (SEEP), a concept rather than a project at this point. SEEP is apparently designed to use existing pipeline capacities along most of the route from Turkey to Central Europe. Using those existing capacities would minimize investment costs. It would, however, correspondingly limit SEEP's deliveries in Europe to the non-strategic volume of 10 billion cubic meters (bcm) annually of Azerbaijani gas from Shah Deniz Phase Two. Azerbaijan, however, plans in TANAP a pipeline of strategic scope, a mainstay of its national development, with potential strategic impact in Europe through future volumes of Azerbaijani and Turkmen gas via Nabucco-West.
According to Azerbaijan's State Oil Company Vice President Elshad Nassirov, the Trans-Anatolia pipeline's optimal continuation into Europe would be Nabucco-West, "a wonderful project." This would enable Azerbaijani gas to reach the Central European hub at Baumgarten near Vienna with multiple export options along that route and from that hub. By contrast, according to him, "SEEP is less advanced." Nassirov expects TANAP's capacity to be scaled up incrementally, from 16 bcm annually in the first stage to at least 30 bcm per year subsequently, "as and when" Turkmen and more Azerbaijani gas volumes are added (Trend, May 1).
Turkish Energy Minister Taner Yildiz is also on record anticipating a TANAP scalable to 30 bcm annually, connected with an abridged European Nabucco. Yildiz said, "For Turkey, the Nabucco project is important and necessary. Turkey will continue supporting it in any format for its implementation" (Sabah cited by Trend, April 25).
Bulgarian Prime Minister Boyko Borissov concedes that his country is unable to finance the construction of Nabucco (in either version) on Bulgaria's territory. Borissov is prepared to seek a loan from the European Investment Bank to finance that construction in Bulgaria (Trend, April 28, May 2).
The consortium's Romanian partner, Romgaz, believes "the Nabucco project remains viable, Romania remains a partner in it" (Reuters, April 25).
Austrian OMV tends to act informally as a lead company in the Nabucco consortium (with former OMV officials seconded to the Nabucco project company's management). OMV's CEO Gerhard Roiss insists that the Nabucco project is "more alive than ever, more necessary than ever." Unsurprisingly, OMV's priority is "getting gas to Baumgarten and from there to the rest of Europe." (This is also Azerbaijan's interest as a gas exporter). OMV sounds, however, less convincing when it hypes its modest gas find in the Romanian Black Sea as a major addition to Nabucco volumes; or when citing outdated cost estimates for Nabucco's old version, which are no longer valid (Handelsblatt, April 27; Die Presse, May 2; Dow Jones, May 9).
The consortium's German partner, RWE, is keen to bring Caspian gas supplies into Germany via Nabucco. It insists on routing part of the volume through the RWE-controlled transmission line in the Czech Republic, Transgas, on a long-term basis (New Europe, May 2).
Munich-based Bayerngas is currently negotiating with the Nabucco consortium about possibly joining as the seventh partner. According to Bayerngas management, "Nabucco would be the best solution to bring Caspian gas to Europe" (Trend, May 3).
According to the European Commission, the Nabucco inter-governmental agreement (signed in 2009 and ratified subsequently by all five countries) grants transit rights to all signatories, even in the event that one of the partners would withdraw from the project (Platts, April 27).
All those statements came in response to the Hungarian critique of the Nabucco project (see accompanying article). They do not invalidate that critique but they demonstrate interest in Nabucco's new version. Amid the uncertainties, however, most Nabucco partners also are hedging their bets, holding talks with Gazprom about the possibility of joining the South Stream project.
Hungary is no exception in this regard. Gazprom CEO Aleksei Miller held talks with Hungarian Prime Minister Viktor Orban in Budapest on April 17, six days prior to Orban's seeming endorsement of South Stream and apparent disavowal of Nabucco during his Brussels visit (see accompanying article). The head of Russia's Gas Society, Valery Yazev, welcomed this shift, taking it at face value (Magyar Nemzet, April 30). Gazprom wants Hungary to declare the implementation of South Stream on Hungarian territory a national priority project for Hungary (Interfax, April 18). But none of this seems likely to occur. Meanwhile, Hungarian MOL and Gazprom have canceled the project of a gas storage site, which was to have been built in Hungary in conjunction with the South Stream pipeline project (MTI, April 24).
With the "old" Nabucco's demise, the new Trans-Anatolia pipeline project necessitates a continuation pipeline into EU territory. The European Commission has listed benchmarks to be met by both components of this gas corridor to Europe. The main criteria are as follows: a "dedicated" pipeline to be built outside EU territory (en route to the EU), a reliable and transparent legal framework and scalable capacity to accommodate future Turkmen gas volumes (EurActiv, April 24; Trend, April 28). Only the Trans-Anatolia and Nabucco-West projects currently meet these criteria.