New Turkmen Gas Reserve Estimates Confirm Vast Export Potential
Publication: Eurasia Daily Monitor Volume: 8 Issue: 193
By: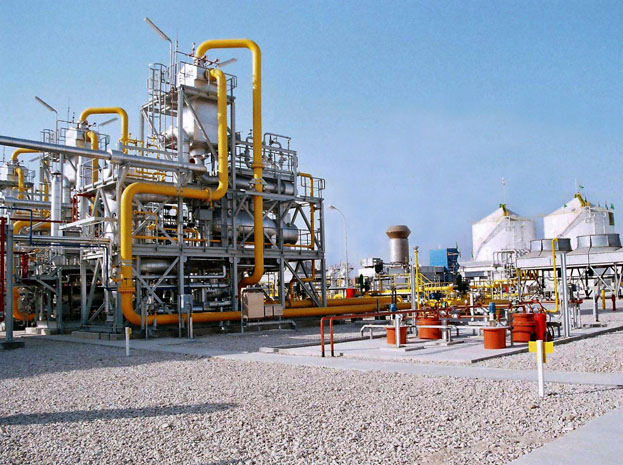 By the latest estimates, Turkmenistan's potential gas reserves are even larger than previously thought, encouraging the European Union to tap into this potential, and motivating Ashgabat to cooperate with Brussels and Baku on a trans-Caspian pipeline bound for Europe despite Moscow's opposition.
On October 11 in Ashgabat, the British consultancy Gaffney Cline & Associates (GCA, one of the world leaders in the profession) presented the findings of the second phase of its audit of onshore gas reserves in eastern Turkmenistan. According to GCA business development manager James Gillett's presentation, the South Yolotan and Osman deposits are assessed at 21.2 trillion cubic meters of gas on the high estimate; 13.1 trillion on the low estimate; and 16.4 trillion cubic meters on the "best estimate" (i.e., deemed the most likely within the given range).
Additionally, the Yashlar and Minara deposits in Turkmenistan's east are assessed at 1.45 trillion cubic meters on the low estimate and 5 trillion cubic meters on the high estimate. The results are based in part on 3D seismic research and initial exploratory drillings at the four fields. These results are not final, and might be revised upward because the geographic perimeters of these fields may be larger than currently thought.
With South Yolotan as their mainstay, these four fields are almost clustered together in the east of the country. The median estimates for all four fields add up to just under 20 trillion cubic meters. According to GCA, eastern Turkmenistan holds more than sufficient gas to meet any potential demand over the foreseeable future, whether from China, Russia, Iran, Europe, or any combination of these export destinations (Turkmenistan State News Service, Trend Capital, Interfax, October 11, 13).
If confirmed, this would be the second-largest natural gas trove currently known worldwide, surpassed only by the North Pars / South Pars fields in Qatar and Iran with a combined 28 trillion cubic meters. On a lower order of magnitude, Russia's Urengoy (in western Siberia, past its peak) holds 7 trillion cubic meters; and Shtokman (offshore in the Russian Arctic, untapped) is estimated at 3.9 trillion cubic meters of gas. The comparison is even more lopsided in Turkmenistan's and Qatar's favor, taking into account that their production (current and future) is export-oriented, whereas Russia's gas production is consumed almost two-thirds internally.
The second-phase audit data just released are part of a multi-year effort by GCA in Turkmenistan onshore. The first-phase results in 2008 indicated 14 trillion cubic meters on the high estimate, 4 trillion on the low estimate, and 6 trillion cubic meters on the "best estimate" at South Yolotan-Osman (not including Yashlar-Minara).
Based on those first-phase estimates, Turkmenistan held an international tender in 2009 for the start of field development at one part of South Yolotan. In December that year, China's National Petroleum Corporation along with Petrofac of the United Arab Emirates, South Korea's International Corp., and Hyundai also of South Korea won the tender. They were awarded service contracts to a total value of $ 9.7 billion for field development at South Yolotan.
Thus far, Turkmenistan has not awarded production-sharing agreements for onshore gas development; and has not yet invited Western companies to participate in onshore projects. Offshore, Petronas of Malaysia is developing one bloc, and RWE of Germany two blocs in Turkmenistan's Caspian waters.
Turkmenistan currently extracts an estimated 40 to 45 billion cubic meters (bcm) of gas per year, down from some 70 bcm annually prior to the international economic crisis. At present, Russia buys some 10 bcm of Turkmen gas per year (likely to continue at least at that level in 2012). The Dauletabad field, now past its peak, is still a mainstay of Turkmen gas exports. China is set to increase its import to 15 bcm in 2012, sourced from the new Bagtyarlyk field development, and using the Turkmenistan-Uzbekistan-Kazakhstan-China pipeline. Operating since December 2010-January 2011, that line may reach its full capacity at 30 bcm annually from 2013 onward, correlated with the Chinese development of the Bagtyarlyk field. Iran is the other significant direct importer of Turkmen gas.
Ashghabat's plans envisage more than 200 bcm in annual gas production by 2030, largely on the strength of South Yolotan and the fields clustered around it. Following the release of the latest reserve estimates, the government has reaffirmed its production and export plans. It intends to pursue the export directions to the north, east, and south via existing pipelines, and to open a new direction to the west via a trans-Caspian pipeline and the EU's Southern Gas Corridor to Europe. This clarification responds to Moscow's latest public protests against the trans-Caspian pipeline project (Turkmenistan State News Service, October 16).