PKK Commanders Split with Imprisoned Kurdish Leader on Reconciliation with Ankara
Publication: Terrorism Monitor Volume: 11 Issue: 8
By: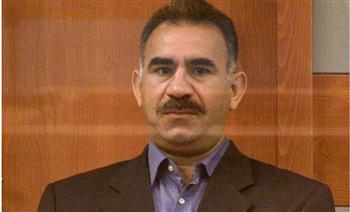 After an almost 30-year-long struggle, the Turkish government is currently pursuing what could be an historic agreement with the Kurdish separatist Partiya Karkeren Kurdistan (PKK). Past attempts at seeking a mutually acceptable solution have failed bitterly, thwarted by the lack of trust between the two sides and the ideological and strategic divergences within them. Two years ago, negotiations ended when the organization's hardliners staged an ambush against Turkish troops and killed 13 soldiers despite PKK leader Abdullah Ocalan's orders to abide by a ceasefire. Similarly, the main challenges the ongoing process will have to face come from within the ranks of the two negotiating sides.
Negotiations have became unequivocally intertwined with the government's ongoing constitutional reform project, which both the Cumhuriyet Halk Partisi (CHP – Turkey's main opposition party) and the nationalist Milliyetci Hareket Partisi (MHP – the second largest opposition party) staunchly oppose in its current form. Among other changes, Turkey's new constitution could bring about increased autonomy and political recognition for the Kurdish minority, along with a transition to a presidential (or semi-presidential) system. This latter reform is strongly advocated by Erdogan, who would have a chance to remain in power by running for president and then ruling the country with expanded prerogatives. The constitutional reforms would be a major step towards paving the way for an agreement with the PKK and such an initiative is, in fact, seen favorably by Ocalan himself.
Frustration is growing within the opposition parties, however, as they become more marginal to the whole process. In particular, they fear a convergence of interests between the AKP and the Baris ve Demokrasi Partisi (BDP – a pro-Kurdish party with links to the PKK) will effectively bypass them as political interlocutors on such fundamental issues. MHP leader Devlet Bahceli slammed the initiative as an AKP attempt to "write a constitution with the PKK" and would result with Turkey being dragged into a "separatist ambush" (mhp.org.tr, April 5; April 6). MHP members abandoned Parliament last week, protesting against the establishment of a commission designed to keep Parliament updated on the negotiations, while their spokesman sarcastically remarked they were leaving the assembly floor "to the AKP and the PKK" (Hurriyet, April 11).
The CHP's stance is only slightly more moderate. Even though a few months ago party leader Kemal Kilicdaroglu declared his support for negotiations and encouraged the government to do whatever it took to end the conflict, this cooperative stance was soon abandoned under the weight of the CHP's internal divisions and the party's subsequent failure to assume an active and autonomous role in the negotiation process. All the CHP MPs have joined their MHP colleagues in boycotting last week's parliamentary session, refusing any involvement with the government's activities (Today's Zaman, September 21, 2012; Hurriyet, April 11). Under such conditions, the long-term sustainability of a reconciliation process within Turkish society over the Kurdish issue is put into question; with the two main opposition parties seemingly ready for an all-out political war against the AKP-BDP ticket. If the latter succeeds in reforming the constitution, they could translate this into a victory at the polls with the opposition losing their leverage in parliament.
From the PKK's point of view, negotiations have now reached a critical turning point. During last month's Nowruz (Kurdish New Year) celebrations, Ocalan launched a public appeal from his prison cell to all members of the PKK, stressing how the region's current political circumstances provide the opportunity for a transition from "a process of armed resistance to a process of democratic politics." [1] In his message, Ocalan carefully steered away from calling openly for either a ceasefire or a withdrawal from Turkish soil; still, a ceasefire is de facto in place, as no attack against Turkish troops has been carried out since the statement and the focus of attention has promptly moved on to a possible PKK withdrawal.
At the moment, negotiations are getting bogged down over the procedures PKK fighters should follow in scaling down hostilities. While Erdogan insists on an unarmed withdrawal, PKK commanders seem unanimous in wanting their fighters to keep their weapons or to have at least a formal guarantee that Turkish military forces will not carry out any attack during the withdrawal. The reasons behind their position are multiple: firstly, they want to avoid a repetition of what happened in 1999, when around 500 PKK fighters were killed while marching towards Northern Iraq as they followed Ocalan's order to temporarily withdraw from Turkish soil. They also want to preserve some degree of direct power, which they can only maintain by keeping their weapons with them, a sign of the ideological distance between the PKK commanders and their imprisoned leader.
Although Ocalan is still putting pressure on the PKK to withdraw from Turkey, the organization's senior commanders oppose the decision. In a recent interview, Duran Kalkan (a.k.a. Selahattin Abbas), known for being a leading "hawk" within the PKK, conceded that fighters are currently in a "ceasefire and self-defense position," but also stressed that a withdrawal is out of the question until negotiations bring about tangible results (Firatnews.com, April 16).
Murat Karayilan, the organization's field commander, seems to have a more pragmatic stance towards a possible withdrawal, but has also specified that the PKK will only give up its weapons in the very last stage of the negotiation process (KurdPress, March 15). Ocalan and the upper echelons of the PKK, based in the Kandil Mountains of Northern Iraq, are exchanging messages and testing options, but there seems to be a critical difference in terms of the extent to which the two sides trust their Turkish counterparts. After more than 14 years of imprisonment in almost total isolation, Ocalan's personal stakes are high. When minutes of his meeting with BDP representatives were leaked to the press, it emerged that Turkish authorities seem willing to free Ocalan should negotiations succeed (Today's Zaman, February 28).
There is also another fracture within the PKK, however. With the 2007 creation of the Koma Civaken Kurdistan (KCK) to bring different Kurdish organizations under a unified structure, the PKK's armed struggle acquired a transnational dimension. Kurdish fighters of Iranian and Syrian origin organized under the Partiya Jiyana Azad a Kurdistane (PJAK) and the Partiya Yekitiya Demokrat (PYD) respectively, became part of the KCK. While PYD members are currently fighting for the control of the northeast region of Syria, PJAK has not carried out any operations against Iranian military forces since September 2011. For PJAK representatives in particular, dismantling part of the KCK and giving up weapons for a solution within Turkish boundaries is an option with no appeal.
In their current form, negotiations are more an "Erdogan-Ocalan" process than a "Turkey-PKK" process. Both leaders are struggling to generate consensus within their respective circles. For Erdogan, the problem is reaching out to those segments of society that do not necessarily support the ruling AKP in order to transform the process into a genuinely shared "national" effort. The creation of the Wise Person's Commissions, seven regional groups composed of academics, journalists, writers, musicians and actors, is an attempt to fill this gap, as the groups travel to each part of Turkey to promote the negotiation process (Today's Zaman, April 7; Anatolia News Agency, April 10). As for Ocalan, there seems to be a degree of cognitive dissonance between what he perceives as credible long-term offers made by Turkish authorities and the lack of short-term, tangible results that the rest of the PKK laments.
Note
1. See "Full transcript of Abdullah Ocalan's ceasefire call," BDP Press Office, March 21, 2013, Available at: https://www.euronews.com/2013/03/22/web-full-transcript-of-abdullah-ocalans-ceasefire-call-kurdish-pkk/.