Plans for Defense Industry Westernization Meet Resistance
Publication: Eurasia Daily Monitor Volume: 7 Issue: 103
By: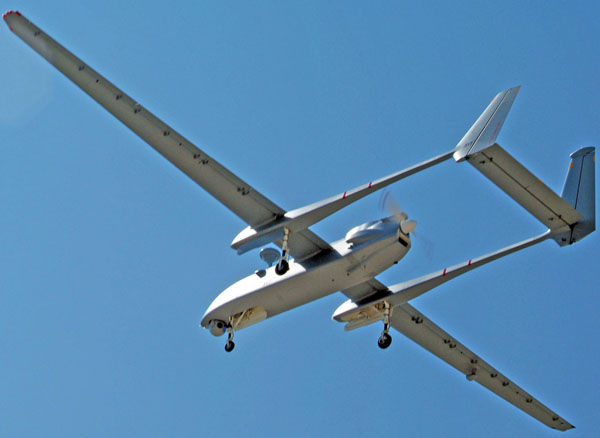 A meeting this week in the Kremlin to discuss defense spending and procurement plans, chaired by President Dmitry Medvedev and attended by key ministers, defense, security chiefs and Prime Minister Vladimir Putin, is reported to have decided that if the national GDP grows by 3-6 percent annually, Russia may have enough money to rearm and modernize its military. Medvedev declared the need to invest in military modernization and announced that by 2015 the weapons of Russian permanent readiness military units "must be 30 percent modern." Medvedev added that by 2015 all military units will be in a state of "permanent readiness" (RIA Novosti, May 24).
As almost always in Russia, the Kremlin has released hardly any details about how much money will be spent, when, on what and so on. As any other authoritarian state, Russia keeps all its defense & security spending secret. Russian citizens pay taxes, but cannot influence their spending. Medvedev announced that "in the future, 70 percent of the defense budget must be spent on procurement," but did not mention what the present proportion is, or when the "70 percent" mark may be achieved (today experts believe that 47 percent of the defense budget is spent on procurement). According to Medvedev, within the government there are different opinions on how much to spend in order to keep "a normal military organization," but details of these continuing discussions are also kept secret (Kommersant, May 25).
Last week during a top brass meeting in Moscow military district headquarters, Medvedev was a bit more specific, telling reporters: "85 percent of military equipment is trash." Medvedev ordered the replacement of old pre-IT military communication equipment with new digital systems by the end of 2012. The first to receive new communication equipment will be special operations troops and units operating in the North Caucasus. Medvedev scolded defense chiefs for being slow to modernize communications that have "previously failed in critical situations" (the war with Georgia in August 2008). According to Medvedev, Russia must use the most modern technologies, including foreign ones "that are used by civilians, but not the military." The satellite positioning system GLONASS (the Russian equivalent of GPS) must be used to coordinate the real time of forces during operations. Military garrisons must be connected to the Internet (RIA Novosti, May 21).
The Defense Ministry, apparently supported by the Kremlin, is increasingly seeking Western weapons and technologies to rearm. Last month defense industry and arms trade tycoon (as well as Putin's former comrade from the Soviet-time KGB), the CEO of Rostekhnologii government-owned corporation Sergei Chemizov, announced at a press conference that Russia has appropriated 15 additional Israeli UAVs, apparently bringing the overall number of Israeli-made UAVs in Russia to 27, with the price tag at more than $100 million. Chemizov also announced that Russia is in talks with Israel Airspace Industry Corporation to create a joint venture to make military UAVs in Russia. The deputy Defense Minister and MOD chief of armaments army General (rt.) Vladimir Popovkin announced at the same press conference that Russian-made UAVs are worse than the Israeli ones "by all parameters." Previously the chief of the Air Force Colonel General Alexander Zelin told reporters that Russian-made UAVs fly slow, do not see much on the battlefield and cannot be procured (RIA Novosti, April 21). This week Defense Minster Anatoly Serdyukov announced that the Israelis were now training Russian military personnel to use UAVs. Next July a national UAV training center will be created near Moscow, manned by Israeli-trained Russians who will instruct Russian solders on how to operate UAVs on the battlefield. According to Serdyukov, the Defense Ministry will soon announce the technical requirements of the UAVs it needs and "if the Russian defense industry can make them – we will buy, but anyway the UAVs may be assembled on Russian territory" (RIA Novosti, May 24).
In addition, Chemizov also announced that negotiations have started with the Italian firearms company Berretta to begin licensed production of small arms for the Russian military, security forces and police (Kommersant, May 7). Next month Russia will begin license assembly in Vologda, north of Moscow, of French tank night vision equipment Catherine FC made by Thales. Previously Russia installed Catherine night vision on armor for export. In 2008, Popovkin announced that new T-90 tanks made for the Russian army will also get the Catherine FC and now the assembly has been moved from France to Vologda (www.gzt.ru, May 20).
Serdyukov has announced preparations to begin assembly production of Italian Light Multi-role Vehicles (LMV) made by IVEKO. The LMV are planned to be assembled in Tatarstan at the Kamaz truck factory (RIA Novosti, May 24). The Russian company Gaz in Nizni Novgorod produces a light armored vehicle, Tiger, which is similar to the LMV and was proudly displayed as "a new Russian weapon" this month on the Red Square in Moscow during the May 9 Victory Day parade. Gaz has actively protested plans to procure Italian LMVs instead of Russian Tigers that it claims are cheaper and better. But Defense Ministry officials claim the LMV armor is better suited to resisting roadside bombs used by insurgents in the North Caucasus and that the lives of Russian solders are more important than the profits of the defense industry (www.gzt.ru, May 25).
The first announcements of plans to buy Israeli UAVs and the French helicopter carrier assault ship Mistral have now turned into a tidal wave of proposed contracts to acquire Western military technologies to rearm and modernize Russia's military and defense industry. This flurry of activity is meeting powerful resistance from defense industry lobbyists and anti-Western nationalist political forces, but the Defense Ministry wants to obtain the best produce for its money. Medvedev and Putin seem to support the drive and defense industry companies that become directly involved in technology transfers are happy to be in business, unlike those left out in the cold.
This wave of Westernization has lead to increasingly visible changes in Russia's foreign outlook. President Mahmoud Ahmadinejad this week publicly described Moscow's support of American-backed sanctions over the Iranian nuclear program as "unacceptable". In turn, Medvedev's foreign policy aid Sergei Prikhodko accused Ahmadinejad of "political demagoguery" and announced that "Russia is minding its own long-term interests and its policy cannot be ether pro-American or pro-Iranian" (RIA Novosti, May 26). Yet, in a further sign of a growing détente, the Defense Ministry has announced plans to send elite paratroopers to the United States and Germany to train with Western counterparts in the framework of Russia-NATO cooperation (Interfax, May 26).