Pro-Russian Georgian Politicians Offer New Political Illusions to Georgian Public
Publication: Eurasia Daily Monitor Volume: 12 Issue: 51
By: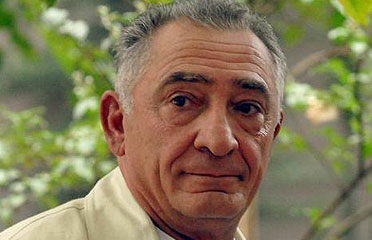 On March 4, Gogi Topadze, the leader of the Party of Industrialists and one of the key members of the ruling Georgian Dream (GD) coalition, delivered another diatribe against Georgia' hopes for North Atlantic Treaty Organization (NATO) membership. Topadze stated that Georgia's NATO membership was not GD's priority and, overall, there was disagreement about this subject among coalition members. He said, the North Atlantic Alliance would never invite Georgia to join (News.ge, March 13; Newsport.ge, March 6). Instead, Topadze urged Georgians to normalize ties with Russia and even join the Russian-led Eurasian Economic Union (EEU). As he stated, Georgia would be better off economically and politically inside the Eurasian Union than with NATO, as the country would be able to freely export its goods to the Russian market. Also, Georgia would have a greater chance of reintegrating its breakaway regions of Abkhazia and South Ossetia through cooperation with Russia, rather than with NATO (Newposts.ge, March 13).
Rhetoric and opinions similar to Topadze's recent political statement have been gaining strength in Georgia for the last two or three years. Various politicians and political groups in the country continuously question the inherent value of all the sacrifices Georgia has made for NATO membership. They assert that Georgia will never be accepted into the Alliance and instead urge the public to support cooperation with Russia in order to solve Georgia's key problems—first of all, the question of reintegrating Abkhazia and South Ossetia (Geworld.ge, December 24, 2012; Civil Georgia, November 18, 2014; Newsday.ge, March 5).
However, a closer look at Georgian-Russian relations over the past few years highlights the illusions and false logic on which the above-cited arguments are based. Since 2012, the ruling GD coalition set as one of its key foreign policy goals the normalization of ties with Russia and made this plainly clear to Moscow. Georgia took a number of conciliatory steps in that direction: then–Georgian prime minister Bidzina Ivanishvili released Russian spies who were serving sentences in Georgia, he agreed to send a team of Georgian athletes to the 2014 Sochi Olympics, and he cut funding to the Russian-language Georgian public TV channel PIK, which broadcast across the entire Caucasus and southern Russia, irritating Moscow because of its anti-Kremlin content (Civil Georgia, October 17, 2012; October 20, 2012; January 13, 2013).
Moscow, however, responded to Tbilisi's overtures with casual coldness. High-ranking Russian officials and the satellite separatist regimes in Sukhumi and Tskhinvali stated that the status of the Russian-occupied regions was not up for negotiations (see EDM, November 13, 2012). In 2012–2014, Russia followed up by slicing off additional Georgian lands near South Ossetia, across the line of occupation. Moreover, in February 2015, Russia ratified a so-called "Alliance and Strategic Partnership Treaty" with breakaway Abkhazia. The treaty will merge the region's border, customs, defense, law enforcement, security, economic, and healthcare agencies with that of Russia and, in fact, amounts to a major step toward Abkhazia's eventual absorption into Russia proper (Regnum.ru, February 4; see EDM, March 4). Moscow signed a similar such treaty with breakaway South Ossetia on March 18 (RT, March 18).
Furthermore, a week ago, Russia blatantly violated the 2011 Georgian-Russian agreement, brokered by Switzerland. According to this agreement, Georgia gave the go-ahead for Russia's entry into the World Trade Organization (WTO). In return, the agreement envisaged the establishment of sophisticated systems to monitor the flow of goods across the Georgian-Russian border, including along the Abkhazian and South Ossetian sections. Overall, the treaty emphasized Georgia's territorial integrity and aimed at eradicating illegal trade. Moscow now refuses to implement the agreement, falsely stating that the treaty never covered Abkhazia and South Ossetia (Civil Georgia, March 11, 13). Indeed, all of the above-described Russian encroachments on Georgian territorial integrity and sovereignty took place against the background of ongoing Russian-Georgian negotiations since 2012, which allegedly aimed to normalize relations between the two countries.
Consequently, rapprochement with Russia arguably does not promise to resolve Georgia's key problem: the reintegration of breakaway Abkhazia and South Ossetia. Such arguments are simply another illusion that pro-Russian Georgian politicians have been offering to the electorate. The fact that these groups openly oppose NATO membership without any fear of a public backlash indicates that the Georgian population's traditional—almost unanimous—support for joining the Alliance may be giving way to widespread disappointment and frustration. These bitter sentiments are likely due to NATO's continuous failure to extend membership to Georgia. Such a trend, in turn, creates fertile ground for unfounded messages of regaining Abkhazia and South Ossetia in exchange for aligning with Russia and rejecting the prospect of Euro-Atlantic integration. The longer Western countries delay in granting Georgia a clear and meaningful path toward NATO membership, the easier it will become for Georgia's emerging pro-Russian groups and politicians (see EDM, February 13) to deceive and influence the country's disappointed public.