Putin Stays In The Shadows As Medvedev Ousts Luzhkov
Publication: Eurasia Daily Monitor Volume: 7 Issue: 176
By: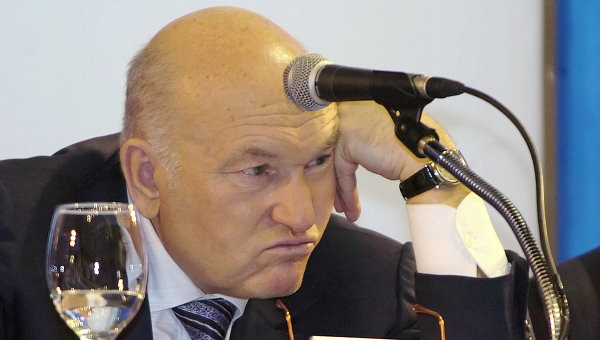 The unceremonious ousting of veteran Moscow Mayor, Yuri Luzhkov, by President Dmitry Medvedev seemingly ended an acute political standoff between the city and the Kremlin (EDM, September 15, 21, 28). It was initially reported that Luzhkov may challenge his dismissal in court, but later he reconsidered, apparently accepting the inevitable. In 2004, after a terrorist attack on a school in Vladikavkaz in North Ossetia, former President Vladimir Putin promoted legislation that banned the election of regional leaders in the Russian Federation, granting the Kremlin the power to appoint and dismiss them at will without any public explanation. Luzhkov's apparent desire to legally challenge his dismissal by Medvedev would have surely collapsed in the corrupt Russian legal system that is totally controlled by the authorities. The Speaker of the Federation Council (the upper house of parliament), Sergei Mironov, asserted that "Luzhkov lost his bond with reality" to have ever considered challenging the Kremlin in court (RIA Novosti, September 29).
Luzhkov publicly resigned from the ruling United Russia party, accusing it of "doing nothing" to defend a member of its collective leadership from a Kremlin onslaught. He then announced his intention to stay in politics and hit back by apparently leaking to the anti-Kremlin Moscow weekly The New Times a copy of an angry letter he sent to Medvedev on September 27. In the letter, Luzhkov described a meeting with the chief of the Kremlin administration, Sergei Narishkin, on September 17, during which Narishkin demanded a "voluntary" letter of resignation, promising a "peaceful retirement" and threatening otherwise a sacking by presidential ukaz "for the reason of loss of confidence." Luzhkov was given a week to submit a voluntary resignation, but did not yield and was ousted by a "loss of confidence" ukaz, or decree (https://newtimes.ru, September 29).
In November 2008, during a TV interview on Channel One, Luzhkov called for the restoration of direct democratic elections of top regional officials (governors and mayors) instead of centralized appointment and dismissal at the whim of the President. Medvedev replied by publicly stating he personally helped Putin formulate the law to abolish elections, called the present system "optimal," expressed confidence that Russia will not have direct regional elections for at least a hundred years, described calls to restore elections as "unrealistic and unacceptable," while suggesting regional leaders that do not like this policy should resign. In his recent letter, Luzhkov disclosed that he immediately offered Medvedev a letter of resignation, but in 2008 the Kremlin did not accept it. Luzhkov accused Medvedev of double-dealing, by calling for more democracy, while in fact suppressing elections and terrorizing opponents as during communist (Stalinist) rule. Luzhkov also cited Galina Vishnevskaya (the widow of Mstislav Rastropovich) as allegedly comparing the present Medvedev-inspired public smear campaign with the Soviet prosecution of her and her husband. Luzhkov accused the Kremlin of conspiring to replace him to allow vote rigging in Moscow in order to help Medvedev's presidential reelection. Luzhkov challenged Medvedev to ether stop the attack, or dismiss him (https://newtimes.ru, September 29). The Kremlin announced that Medvedev, who visited China this week, did not read the letter before ousting Luzhkov and "if he did, would not have changed anything" (Interfax, September 29).
In Moscow the reaction to Luzhkov's sacking was mixed. Opposition figures that opposed Luzhkov's alleged corrupt and authoritarian practices, supported the action, but the manner of the arbitrary dismissal has lead to some sympathy. Former Soviet President, Mikhail Gorbachev, supported Luzhkov's dismissal, but accused the Kremlin of using undemocratic methods (ITAR-TASS, September 29). According to Putin, "Luzhkov did much to develop Moscow" and is an "important figure in today's Russia," but his relationship with the president "did not work out well" and since Medvedev is Luzhkov's boss, "he should have acted in time to defuse the situation." Putin told journalists he had discussed with Medvedev possible candidates to replace Luzhkov (RIA Novosti, September 28).
Putin seems to be deliberately keeping a low profile in a situation that has the potential for long-term potential destabilization of the present centralized authoritarian regime which is particularly susceptible to any trouble in Moscow. Luzhkov, who ruled Moscow for 18 years, had built a formidable administrative and political power machine that now will be weakened and partially dismantled as some city bureaucrats are replaced with newcomers, while others (possibly including Luzhkov himself) are prosecuted for alleged corruption. The leader of the liberal Yabloko Party, Sergei Mitrokhin, believes that Luzhkov may end up in prison like Mikhail Khodorkovsky, if he continues to publicly oppose the Kremlin (Interfax, September 28).
Luzhkov is a popular figure in Russia and has a solid powerbase in Moscow. The latest reliable polls by the Levada Center last November gave Luzhkov 60 percent approval ratings in Moscow (Kommersant, September 16). No matter whom Medvedev appoints as a replacement in the coming weeks, the new Moscow mayor will struggle to control the city as the Luzhkov power machine disintegrates, while pressing infrastructural problems and increasingly paralyzing traffic jams overwhelm the disgruntled population. The result may be disastrous if he is replaced by some faceless Kremlin bureaucrat. Corruption and nepotism will not disappear in Moscow, since not Luzhkov, but the Kremlin (Putin and Medvedev) are the prime sources of political, moral and administrative corruption in Russia.
Medvedev's untimely and bizarre sacking of Luzhkov seems to be politically senseless and highly dangerous. There was no need to make a political crisis out of nothing. Luzhkov did not have any national-level political ambitions and would have surely kept Moscow fully safe for at least a year or two. After two and a half years in the Kremlin, Medvedev's political future is uncertain –an uncanny and uncharismatic president that was never truly elected, but appointed by Putin who may emerge as the main benefactor. Putin may have also deliberately prodded Medvedev behind the scenes to create more havoc, to emerge in 2012 as the only savior, capable of restoring order and stability.