Putin's Invasion of Ukraine Decimates Influence of Local Pro-Russian Parties
Publication: Eurasia Daily Monitor Volume: 19 Issue: 85
By: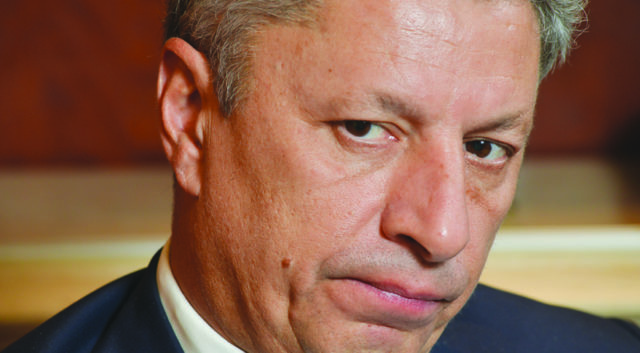 Over the years, Moscow has poured in vast sums of money to support its loyalists in Ukraine, cultivating the ground for further military incursion. And after the Kremlin launched its massive re-invasion of Ukraine on February 24, 2022, many such pro-Kremlin Ukrainian politicians suddenly surfaced in Russia, appearing on state TV propaganda channels to call for tougher measures against Kyiv (Vesti, March 8). Meanwhile, in the occupied territories, some such figures have agreed to cooperate with the Russia forces, accepting high positions in the local administrations, including in Kherson, Melitopol, Berdyansk and other cities controlled by the invading troops (Pravda.com.ua, May 8; Liga.net, May 23; Slovoidilo.ua, May 31).
Russia had employed comparable tactics in Crimea and Donbas since 2014, specifically recruiting local collaborators, especially from among members of Russia-friendly political parties. But today, it is mostly the Russian-speaking inhabitants of Ukraine's southern and eastern regions—that is, populations who had tended to vote most strongly for pro-Russian parties and whom Russian President Vladimir Putin had promised to "defend"—who are suffering the most from Russian bombardments and shelling of civilian targets.
Following the outbreak of full-scale war, the pro-Russian political camp in Ukraine has significantly shrunk: many of those politicians quickly shifted their public position to the pro-Ukrainian flank, and many more fled the country even before Russian forces launched their attack. But their public support was already low even before hostilities broke out. According to polling conducted by the sociological firm Rating prior to the February 24 re-invasion, the country's main Moscow-friendly party, Opposition Platform–For Life (OP-FL), was ranked fourth, with 9.7 percent of the popular support; and its head, Yuriy Boyko, also came in fourth (8.3 percent) among a list of potential presidential candidates. In turn, Evgeniy Murayev, a leader of the political party Nashi, which also espouses pro-Russian views, garnered 5.5 percent of support from those surveyed (Pravda.com.ua, February 16).
According to alleged intelligence findings released by the United Kingdom in January 2022, the Kremlin was considering employing Murayev in its plan to topple the government in Kyiv. Alongside Murayev, Moscow intended to install a cohort of other pro-Russian Ukrainian politicians: Serhiy Arbuzov (acting prime minister in 2014), Andriy Kluyev (first deputy prime minister in 2010–2012), Vladimir Sivkovich (former deputy head of the Ukrainian National Security and Defense Council), and Mykola Azarov (prime minister in 2010–2014) (Gov.uk, January 22). Among the fugitive candidates was also former Ukrainian president Viktor Yanukovych (living in exile in Russia since 2014), whom Moscow brought close to Ukraine's border in Belarus, where he publicly called on President Volodymyr Zelenskyy to surrender (Pravda.com.ua, March 8).
Two months later, pro-Russian blogger Anatoliy Shariy was detained in Spain. According to the president's representative in the Constitutional Court, Fedir Venislavsky, Kyiv is currently preparing documents to extradite Shariy, whom the Security Service of Ukraine (SSU) suspects of treason (see EDM, August 4, 2020). His YouTube channel, which has more than two million subscribers, has also been blocked (Babel.ua, May 5, 2022).
On April 12, one of the founders of Opposition Platform–For Life and Putin's closest ally inside Ukraine, Viktor Medvedchuk, was detained when he tried to escape to the Russian Federation through Russian-occupied Transnistria. Within days of the invasion, he had disappeared from his home in Kyiv, where he was being held under house arrest since May of 2021. United States intelligence agencies claimed that Medvedchuk had been tapped for a high-level position in a post-war Moscow-backed government in Kyiv (Dw.com, April 14). The State Bureau of Investigation of Ukraine (SBI) accused him of attempting to plunder national riches ​​by illegally producing oil and natural gas from the Black Sea shelf, together with another OP-FL party deputy, a few Russian officials and some other individuals. Now, Medvedchuk faces up to 15 years of imprisonment and the possible confiscation of his property (Mind.ua, June 2).
So far, the Kremlin has refused any prisoner exchange involving Medvedchuk; and Putin's spokesperson, Dmitriy Peskov, averred that the Ukrainian politician never had a back door channel with Moscow (Interfax, April 13). But in the meantime, the Verkhovna Rada (Ukrainian parliament) announced the suspension of all activities of the OP-FL party, by decision of the National Security and Defense Council, which also banned the activities of any Ukrainian political parties with links to Moscow (Hromadske.ua, April 21). According to a survey conducted by Rating in April, 86 percent of Ukrainians support such measures, and negative views of Russian President Putin have ballooned to the historical figure of 98 percent (UNIAN, April 24).
Soon after the full-scale Russian invasion began, 23 members of parliament from OP-FL, led by Boyko himself, rebranded their fraction "Platform for Life and Peace." Moreover, Boyko publicly condemned the Russian aggression against Ukraine and claimed he was doing everything necessary to help Ukrainian citizens, including providing humanitarian assistance to the population in the regions located in the war zone (Interfax, March 8). Another formerly pro-Russian deputy, billionaire Vadym Novinsky (who is of Russian origin), has also reportedly come out against the Kremlin's assault on Ukraine (Nv.ua, May 13).
Although there has been no further public opinion polling of Ukrainians in recent weeks, clearly all of the country's major pro-Russian parties have either disbanded or visibly shifted their position, while many of their prominent Kremlin-friendly politicians have left Ukraine for good. Unlike in 2014, when pro-Russian political forces quickly rebuilt their strength in backlash to the EuroMaidan revolution, Moscow's unprovoked aggression in 2022 has reduced these factions' domestic influence to almost zero.