Reconciliation or Extremism?: Tracking the Divisions among Egypt's Jihadi Leaders
Publication: Terrorism Monitor Volume: 8 Issue: 26
By: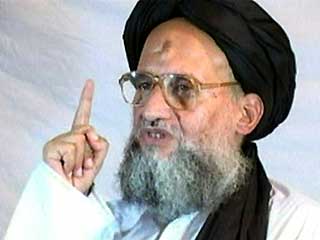 Some time has passed since the May 30 death of al-Qaeda's chief of operations in Afghanistan and third-in-command Mustafa Abu al-Yazid. Surprisingly, however, no eulogy has been issued by al-Qaeda's second-in-command, Dr. Ayman al-Zawahiri. Al-Yazid and al-Zawahiri shared the same cell in Egypt for being involved in the plot to assassinate President Anwar Sadat in 1981. His death similarly went unremarked by former and current jihadis still in Egypt.
Al-Zawahiri's silence after al-Yazid's death triggered questions within jihadist internet forums, not only because of the historic relations between the two Egyptian Islamic Jihad (EIJ) leaders, but also because of al-Yazid's status and important role within al-Qaeda for over 22 years. Al-Yazid was a member of al-Qaeda's Shura Council, responsible for many of the group's largest operations, such as the 9/11 plot in which he was actively involved. Al-Yazid was also directly involved in the planning of the December 30, 2009 suicide bombing of the CIA's forward operating base in Khost, an operation that killed seven CIA officers and a senior Jordanian intelligence officer (see Terrorism Monitor, June 12).
The argument over al-Zawahiri's silence regarding Abu al-Yazid's death deepened when al-Qaeda's number two appeared in early June in a video broadcast by As-Sahab Media addressing Egyptians and the family of Khaled Saeed, a 28-year old Egyptian killed in Alexandria allegedly at the hands of members of the Egyptian police a few days earlier (al-Masry al-Youm, June 27). Members of Muslim.net Forum compared al-Zawahiri's statement about the previously unknown young Egyptian man to his absolute silence regarding the death of al-Yazid, his life-long companion and fellow member of al-Qaeda's core leadership. [1]
Al-Qaeda's supporters on jihadi websites further asked those who were left wondering to wait for a few weeks to see if al-Zawahiri issued a statement eulogizing his friend al-Yazid, noting a similar situation happened when his eulogies of al-Qaeda in Iraq leaders Abu Omar al-Qurashi al-Baghdadi and fellow Egyptian Abu Ayyub al-Masri (a.k.a. Abu Hamza al-Muhajir) were issued a month after their deaths in April due to the difficulty of communications. This point illustrates the weakness of the group's media arm in Afghanistan, such as As-Sahab Media Production, due to security and intelligence-generated pressures that made movement difficult and communications slower.
Al-Hakaymah – The Forgotten Founder of al-Qaeda in the Levant and Egypt
This is not the first time, however, that al-Zawahiri and the remaining jihadis in Egypt have failed to eulogize one of their own. Al-Zawahiri did not eulogize Muhammad Khalil al-Hakaymah (a.k.a. Abu Jihad al-Masri), founder and leader of the "Abdullah Azzam Brigades of al-Qaeda in The Levant and Egypt" and veteran member of al-Gama'a al-Islamiya (GI), who was killed in late September 2008. His death was only confirmed last May during an interview with his Saudi in-law Saleh al-Qaraawy, a field commander of the Abdullah Azzam Brigades (al-Fajr Media Network, May, 2010). Al-Zawahiri has made several internet appearances since al-Hakaymah's death but al-Qaeda's number two has never mentioned him, despite the fact that al-Hakaymah appeared with al-Zawahiri in a 2006 video to announce al-Hakaymah's joining of al-Qaeda instead of accepting GI's "revisions."
Which of al-Qaeda's Egyptian Jihadis Still Has Influence in Egypt?
There is a noticeable decrease in the number of Egyptian jihadist leaders that draw attention inside or even outside Egypt, following the launch of the GI's revisions and the recent dominance of an Islamist current that prefers reconciliation with the Egyptian regime, abandoning the use of arms and becoming involved in local public service.
Naturally, al-Zawahiri tops the list of those who continue to make headlines in Egypt, due to his status and his statements criticizing Egypt's foreign and domestic policies. In addition, the GI sometimes engages in critical arguments with al-Zawahiri, either rejecting his initiatives or refuting his accusations. Al-Zawahiri is unable to exercise any influence over the GI's revisionists.
However, activists running jihadist forums abroad, such as Abu al-Harith al-Mihdar of the Madad al-Suyuf Forum and Egyptian Hani al-Siba'i of the al-Maqrize Center for Historical Studies, still treat al-Zawahiri's messages seriously. We can see the following trends regarding the current state of Egyptian jihadism:
• There is a noticeable separation between jihadist groups inside and outside Egypt. While there is consensus among Egyptian-based jihadists (except for a small group behind bars) on the revisions and involvement in political activities, most Egyptian jihadists abroad insist on joining al-Qaeda's ranks.
• The appearance of a jihadist group in Egypt that seeks a third current, rejecting both the revisions of Dr. Fadl as well as the globalization of the armed jihad represented in al-Qaeda's strategy. Within this context are the revisions made by former Islamic Jihad leader Aboud al-Zumor (coordinator of the Sadat assassination), called "The Third Alternative." These currents of thought can also be seen in the criticism of Dr. Fadl's revisions by UK-based Egyptian jihadist Ahmed Al Abdul Ghani. [2]
• The appeal of leaders is weak among the Egyptian jihadis still inside Egypt. Even the interest in al-Zawahiri is mostly critical. No single Egyptian-based jihadist has Egyptian al-Qaeda leaders such as al-Yazid, al-Hakaymah or Muhammad Atef.
• There is a retreat to localism and a rejection of al-Qaeda's globalization of jihad, as jihadis inside Egypt now seek reconciliation with the regime and the people. This trend was emphasized by Dr. Kamal Habib (former leader of the GI and one of the accused in Sadat's assassination) when he said: "We do not seek consensus on our revisions among jihadists around the world, but we want to create a major current accepting the political process and the peaceful transfer of power, as a local stream keen on survival and vitality within the Egyptian society." [3]
There has been a general decline in the symbolism and status of the Egyptian element within al-Qaeda after the death of al-Yazid and other leaders who fell before him, including Abu Obaida al-Banshiri (a.k.a. Ali Amin al-Rashid), who drowned in Lake Victoria in 1993, and Abu Hafs al-Masri (a.k.a. Muhammad Atef Abu Sittah), who was killed in Afghanistan in November 2001. In addition, al-Zawahiri has failed to recruit Egyptian jihadists abroad other than al-Hakaymah, who seems not to have been accepted as one of the members of al-Qaeda's inner circle.
Notes:
1. https://www.muslm.net/vb/showthread.php?t=392288
2. https://www.tariqabdelhaleem.com/book.php?cat=3
3. Author's interview with Dr. Kamal Habib, former leader of the EIG, June 20, 2010.