Regime Changers And Constitutional Parties In The Georgian Opposition
Publication: Eurasia Daily Monitor Volume: 8 Issue: 85
By: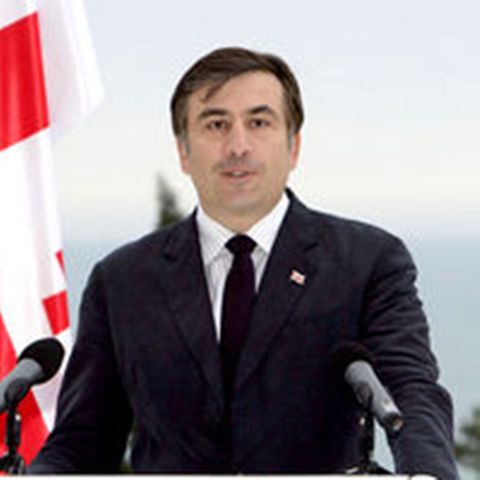 With the onset of warm weather, radical opposition groups in Tbilisi plan their seasonal regime-change campaign. Judging by their latest declarations, their tactic remains unchanged since 2007: instigating disorder in the capital's streets to provoke the authorities into using force, hoping thereby to de-legitimize the government in Western eyes and isolate the country.
This year's novelty is an international context defined by the Arab turmoil, initially misinterpreted as a democratic movement by many in the West. That assessment is now being revised in the West, but Tbilisi's radical oppositionists do not seem attuned to the reassessment. Emboldened by the initial Western infatuation with Arab "revolutionary" regime change, they are recycling the same rhetoric in Georgia. While calculating to isolate Georgia from the West in this scenario, turmoil instigators seek to profit from Russia's own agenda of regime-change in Georgia.
The opposition consists of three currents: parties playing by constitutional rules; the proponents of regime change through upheaval; and at least a half-dozen small groups occupying an uncertain intermediate position, some of them amenable to negotiation and restraint under Western advice, others not so amenable.
Regime-change campaigners operate in two blocs: the People's Assembly and Georgian Party, divided by personal rivalries among the respective leaderships (the equally radical Labor Party of Shalva Natelashvili operates separately).
On May 2, the People's Assembly announced elaborate plans to launch mass demonstrations in Tbilisi, Kutaisi, and Batumi, from May 21 onward. At their briefing, the organizers called to "the final battle to liberate the country from Saakashvili's criminal regime." They demand pre-term presidential and parliamentary elections, expecting demonstrators to "force Saakashvili to quit" (Georgian Public Television Channel One, Interfax, May 2).
Radical oppositionists enjoy unrestricted access to Georgian television for inflammatory statements of this type. Initially announced on April 21 and 29, the demonstrations' start was scheduled for May 2, but had to be postponed for lack of public support. Former parliamentary speaker Nino Burjanadze and her husband, former prosecutor and border guards' chief Badri Bitsadze, are the People's Assembly's leaders, using the former women's world chess champion (1962-78) Nona Gaprindashvili for a figurehead. Burjanadze has lost credit with some opposition circles for seeking the Kremlin's support to the Democratic Movement, her own small group. She has openly tried to cast herself as a preferable Georgian partner to Russia, claiming also that Georgia might reverse the loss of Abkhazia and South Ossetia by drawing closer to Russia. Burjanadze and Bitsadze are involved in personal conflicts with some leaders of the equally radical Georgian Party, precluding cooperation among them at least for the time being.
The Georgian Party is an amalgamation of several small groups; thus the party has ended up with four leaders, each with his own high ambitions. The party plays a card of cultural conservatism, in opposition to the Westernization trend in Georgia. The party's top figure, Sozar Subari, had recently threatened to mobilize 50,000 men, dubbed as an "army," and "ready to carry out any mission" (Interfax, April 14). Subari was Georgia's Ombudsman in 2007-2008, but founded his own political party at the same time, acting in both capacities for a while, oblivious to the incompatibility. The other top leaders are former Rustavi 2 TV's owner, Erosi Kitsmarishvili, the fugitive ex-defense minister Irakli Okruashvili, and the 2008 presidential runner-up Levan Gachechiladze. The latter has a track-record of involvement in violent incidents, most recently in Munich airport and on an Air France flight to Paris (Interfax, April 12).
As an ad-hoc alliance of firebrand politicians, the Georgian Party has a narrow social base. However, it can mobilize (as did the radical opposition under a somewhat different leadership in 2007-2009) certain sections from Tbilisi's social milieu for street action. Tbilisi (more than the provinces) concentrates social groups that lost out with the Soviet system's collapse, and again in the post-2003 modernization process. Apart from certain Tbilisi neighborhoods, the Georgian Party is targeting wine-growers in the Kakheti district, hard hit by Russia's embargo on Georgia wine. Blaming President Mikheil Saakashvili's government for this situation, the Georgian Party promises to lift the embargo by working with Russia, and generally improving relations with Moscow.
Moscow also seeks to exploit the political effects of its embargo against Georgia. On April 29 Gennady Onishchenko, head of Russia's consumer protection agency, announced that Russia is prepared to discuss the possibility of lifting the wine embargo, not with the Georgian government, but with Georgian opposition representatives. Kakha Kukava, leader of the opposition group Free Georgia, leaped at the offer on the same day; others may well follow to collect this political gift in Moscow. The management of Tbilisi Wines, one of Georgia's largest wine companies, hailed the prospect of lifting the embargo by any means possible: "The format of the talks does not matter; only the results matter," it stated (Interfax, April 29).
Opposition parties playing by the constitutional rules are, mainly, Giorgi Targamadze's Christian-Democrat Movement and Irakli Alasania's Our Georgia-Free Democrats. These two parties demonstrated a certain level of maturity during the 2010 country-wide local elections, which were positively assessed by Western observers, and laid a basis for development of a multi-party system in Georgia. The Christian-Democrats are the largest among several small opposition parties in Parliament.
This side of the opposition calls for electoral legislation reform that would level the playing field among political parties at the next parliamentary elections. A total of eight parties, ranging from those playing by the rules (see above) to regime-changers, are grouped in a consultative forum, negotiating legislative changes with the government and the parliamentary majority.
Christian-Democrats and Our Georgia-Free Democrats are unequivocally Western-oriented, in contrast to the regime-change parties. Targamadze's and Alasania's parties seek legislative changes through the parliamentary process (no longer through protests outside the parliament); they prepare for elections in accordance with the constitutional timetable (not pre-term); and they cooperate to lay a basis for legal alternating political parties in power in Georgia in the future (instead of street-driven change). These parties envisage the possibility of a coalition government with the National Movement after the 2012 parliamentary elections, depending on their results (Rustavi-2 Television, April 27).
There are at least four fundamental reasons why the Arab pattern of unrest is non-transferrable to Georgia: 1. Georgia has a legitimate constitutional order, with no ascertainable popular support for breaking that order through unlawful mass actions; 2. Young generations are the main beneficiaries of Georgia's rapid modernization, whereas protest leaders are past-oriented; 3. Georgia's law-enforcement agencies are reformed, non-corrupt, and professionally effective; 4. Georgia's governing elite and most of society share aspirations for Euro-Atlantic integration. Such buttresses of stability never operated in the Arab countries where unrest broke out.