Rise of Islamic State Reignites British Radicalization Threat
Publication: Terrorism Monitor Volume: 13 Issue: 17
By: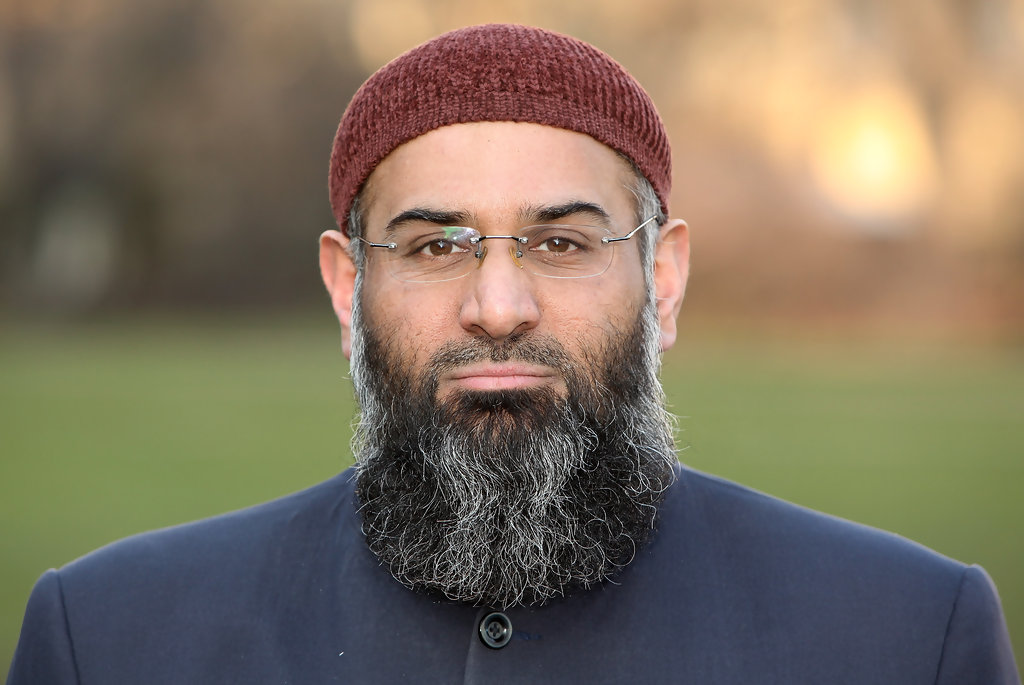 During much of the 1990s and 2000s, the United Kingdom was the undisputed hub of much of the jihadist radicalization and activism in Western Europe. This was caused by a confluence of factors, including active and entrenched Islamist and Salafist networks that provided a seedbed for the spread of jihadist ideology, the government's tolerance of various ostensibly foreign-focused jihadists and the strong familial links between many British Muslim communities and Pakistan, a primary center of jihadist activity during this period. The net result was that British Muslims became involved in a wide range of attacks, including hostage-taking and suicide-bomb attacks in locations as diverse as Pakistan, Iraq, Yemen, Sweden and the UK itself. Today, up to a thousand British Muslims are believed to have joined jihadist groups fighting in Syria (BBC, May 14). Although much has changed since earlier waves of radicalization in the 1990s and 2000s, the latest wave nevertheless points to important continuing trends.
Islamic State Impact
Although the Arab Spring uprisings initially had a limited impact on the UK's Islamist radicals, the subsequent rise of jihadist groups in Syria has massively galvanized domestic extremists, with the UK police estimating in May that over 700 British Muslims had travelled to Syria to join jihadist groups there (BBC, May 14). Such recruits are highly diverse, including unattached young men, university-educated women and converts. Among them are a family of 12, including three children and a 75-year-old man, who relocated together to the Islamic State in June from the town of Luton, a hub of both Islamist and far-right radicalization north of London (BBC, July 4). During the early stages of the Syrian civil war, British recruits joined various groups, including al-Qaeda's official Syrian affiliate Jabhat al-Nusra, in order to fight the Shi'a-led regime of President Bashar al-Assad. However, since the rise to prominence of the Islamic State organization from mid-2014, most British would-be jihadists have gravitated toward that group. Since then, British Muslims have been prominently involved in many of the group's most high profile atrocities. For example, Mohammed Emwazi, a former University of Westminster student of Kuwaiti origin, played a starring role in the filmed beheading in 2014 and early 2015 of various western hostages, including U.S. journalists James Foley and Steven Sotloff (BBC, February 26). Meanwhile, various British Muslim women, including Aqsa Mahmood, a 20-year-old student from Glasgow, reportedly joined the al-Khanssa Brigade, an Islamic State unit involved in slavery, rape and other war crimes (al-Arabiya, September 12, 2014). Another British woman, "Mujahidah Bint Usama," apparently a doctor with the Islamic State, has meanwhile posted pictures online of herself posing with severed heads, with the message: "Dream job, a terrorist doc" (Daily Mail, September 14, 2014). British volunteers' deliberate publicization of such atrocities, and the continuing flow of recruits from the UK to the Islamic State even after its violent modus operandi became clear, strongly suggest that for many recruits, the Islamic State's brutality is an important motivation for the joining the group.
Al-Muhajiroun Links
As in the 1990s and 2000s, many British jihadists in Syria have previous involvement with al-Muhajiroun (later known as Islam4UK), a pro-jihadist organization established under the Lebanese-Syrian immigrant Omar Bakri in the 1990s and then lead by British-born Anjem Choudary following Bakri's return to Lebanon in 2005. Since its inception, the group has advocated the need for Muslims to strive to apply Shari'a law, including hudud (punishments), such as stoning, within an Islamic state, with Choudary repeatedly urging Muslims to reject the West and its "oppressive man-made law" (Twitter, May 5). Not surprisingly, this ideology, which previously helped inspire attacks within the UK, now leads its followers to travel to Syria and Iraq to fight to create and defend the self-declared Islamic State there. For instance, in mid-2014 Abu Rahin Aziz (a.k.a. Abu Abdullah al-Britani, a former member of al-Muhajiroun front-group 'Muslims Against Crusades') from Luton travelled to Syria to join the Islamic State (BBC, June 18, 2014). Once in Syria, he regularly taunted the British government on Twitter, including saying that the British home secretary should be "should be hunted down and run over with a car" (Luton on Sunday, March 24). In July, he was reportedly killed in the vicinity of Raqqa by a U.S. drone strike (Luton Today, July 16). Another al-Muhajiroun veteran, Abdul Waheed Majid, a 41-year-old of Pakistan origin from south London, who was active with the group in south London in the late 1990s and early 2000s, carried out a suicide bombing on behalf of Jabhat al-Nusra against Aleppo prison in February 2014 (Guardian, July 26, 2014). In addition, al-Muhajiroun's European offshoots, most notably via its Sharia4Belgium group, have had a significant role in radicalizing future Islamic State members in these countries, too (See Terrorism Monitor, May 29).
Travel Plans
Once British radicals have decided to join jihadist groups in the battlefields of Syria and Iraq, many travel to the region in small groups, typically through Turkey, or else one individual often leads the way and is then followed by various acquaintances, although many such journeys have depended heavily on chance. A good example of this is the so-called "Portsmouth Cluster" of five young men of British-Bangladeshi origin who travelled to Syria in October 2013. The first to leave was Ifthekar Jaman, who had been privately educated and had a job in customer service. Travelling to Turkey without contacts, he fortuitously met a Syrian Arab on a bus, who then helped him across the border to Aleppo, where he took Jaman to Jabhat al-Nusra's offices (New Statesman, November 6, 2014). As Jaman had arrived without being vouched for, the group rejected him; however, another chance encounter with an Algerian jihadist then led to him joining the Islamic State. Jaman subsequently became active on social media, inspiring four friends from Portsmouth to join him. The oldest, Mashudur Choudhury, returned swiftly to the UK and was convicted of seeking to join the Islamic State in May 2014 (BBC, May 20, 2014). However, the reminder, calling themselves the "Britani Brigade Bangladeshi Bad Boys," subsequently fought in various locations, including in Kobane in late 2014 against pro-Kurdish British volunteers, while sharing their activities widely on Facebook, Instagram, twitter and other social media platforms. Jaman was killed in December 2013, and three others in subsequent months (BBC, December 17, 2013). The last of the group, Assad Uzzaman, was killed in July (Guardian, July 26).
Mobilizing Ideology
While there is no clear profile, in terms of age, socio-economic status or ethnicity, for British jihadists, volunteers are nonetheless united by their ideological adherence to the tenets of Salafist-jihadist ideology, principally the idea of creating an Islamic State, living under Sharia law, and fighting the "kuffar" (nonbeliever, whether Shi'a Muslims, rival jihadist groups, the Syrian Army or local religious minorities) in order to expand their territory. Statements by recruits underscore their belief that the Islamic State represents the true form of Islam, and that its self-appointed caliph, Abu Bakr al-Baghdadi, is the true leader of the world's Muslims. For instance, the Mannan family of Luton, on their arrival in Islamic State territory, issued a statement that they were "willingly leaving the so called freedom and democracy" in order to "make hijrah [to migrate] to the state of Islam" and to "a land that has established the [Shari'a]" (Daily Mail, July 4). Such statements, which are made frequently by British jihadists, underline that prominent British non-jihadist Islamist groups, such Hizb ut-Tahrir and various Muslim Brotherhood and Jamaat-e-Islami derived groups, have successfully convinced many British Muslims that, for a true Muslim, religious, personal and political fulfilment can only come through living in an "Islamic state," where one particular interpretation of Islam is imposed on society under the guise of this being normative "Shari'a law." Although some of these group have rejected the Islamic State on the grounds that, in the words of Hizb ut-Tahrir, it does not follow "the methodology of the Messenger of Allah" (i.e. the specific methodology approved by Hizb ut-Tahrir), the ideology popularized by these groups has nonetheless created an ideational conveyor belt that leads some British Muslims to see the Islamic State as the earthly incarnation of God's designs for mankind (Hizb ut-Tahrir, July 1, 2014).
Domestic Threat
The Islamic State has so far helped to inspire attacks in France, Belgium and the United States. However, the extent of the current domestic threat in the UK is difficult to assess. A large proportion of British fighters are either still in Iraq and Syria, dead or in prison. Moreover, jihadist groups such as Jabhat al-Nusra and the Islamic State are currently more focused on fighting their "near enemy" (i.e. the Shi'a-dominated governments of Iraq and Syria, secular Kurds and local religious minorities) than the "far enemy" in the West. That said, there is clear potential for radical groups in Syria to inspire domestic attackers, and British Islamic State members have made various sporadic efforts to encourage such attacks. For example, in one recent online conversation on the Ask.fm chat website, Ismail Jabbar, a 22-year-old West Londoner who is in Syria with the Islamic State, urged readers in the UK to "go stab a soldier [it is] so much easy to kill an enemy of Allah there than here coz they fore [fought] back" (Daily Mail, May 31, 2014). Such messages, however, do not necessarily amount to a sustained or systematic campaign by the Islamic State to organize or inspire attack abroad.
In addition, however, there is the risk that frustrated jihadists unable to reach Syria will chose to fight unbelievers at home instead. This threat is not purely theoretically. In August 2014, Brusthom Ziamani, a 19-year-old recent convert to Islam, was arrested in the street in East London while armed with a knife en route to a nearby army barracks, where he allegedly intended to kill a soldier. He had previously written that "Because I have no means [of getting] there I will wage war against the British government on this soil" (BBC, March 20).
However, while the present threat remains ill-defined, the challenge posed by returnees is likely to grow over time, as fighters return to the UK, whether freely or via prison. In some instances, fighters themselves have remarked on their potential to carry out attacks once back in the UK. For instance, one of the now-deceased Portsmouth jihadists bragged on Twitter: "Yeah mate, go back to Britain. You got to be joking. I'll probably end up going on a killing spree with all the kuffar around me" (Portsmouth City Council, June 17). Such casual references to killing underline that any efforts to rehabilitate former fighters are not only legal or ideological; they are also psychological. In addition, there is the danger that returning jihadists will radicalize others, whether in wider society or in prison. Arguably the primary impact in the UK of previous waves of jihadists returning, notably from Afghanistan and Bosnia in the 1990s, was not that they themselves carried out attacks themselves, but that their rose-tinted and seemingly glamorous tales of fighting "enemies of Islam" inspired others to carry out attacks domestically, at least partly in lieu for being able to partake in conflicts abroad. Moreover, the mass incarceration of returning fighters also threatens to increase the risks of radicalization in British prisons; according to official 2014 estimates, 14 percent of British prisoners are Muslim, a ripe audience for imprisoned ex-jihadists seeking fresh recruits (BBC, March 11).
Government Response
Since the election of a Conservative Party government in May, British counter-terrorism policy has significantly tightened, with a fresh emphasis on combating extremist ideology. On July 20, Prime Minister David Cameron, in a keynote speech on the subject, said that "the root cause of the threat we face is the extremist ideology itself," and described the need to "take its component parts to pieces—the cultish worldview, the conspiracy theories and yes, the so-called glamorous parts of it as well" (Prime Minister's Office, July 20). Related initiatives include plans to introduce an "Extremism Bill" to tackle non-jihadist Islamism and to improve the UK's troubled "Prevent" counter-radicalization strategy. Such talk has been backed by the hefty prison sentences for returning fighters. For instance, in February, Imran Khawaja, a 27-year-old from West London who had posed for photos with severed heads in Syria, was sentenced to 12 years in prison for joining Rayat al-Tawheed, an Islamic State subgroup, and for taking part in films encouraging others to join the group (BBC, February 6). Others, such as Mohammed Saboor of High Wycombe, a notable center of radical recruitment, have been convicted for seeking to purchase items, such as ballistic goggles, intended for jihadists already in Syria (Bucks Free Press, May 21). In May, the UK police said that during the previous financial year they had arrested 157 people on terrorism charges relating to Syria, and that 114 people were awaiting trial for terrorism offices (Met Police, May 14). Such figures suggest the security services and police have a strong understanding of those fighting abroad, as well as an understanding of their UK-based support network.
One of the most significant government blows against extremist networks, however, occurred on August 5, when the Crown Prosecution Service charged Anjem Choudary, the leader of al-Muhajiroun/Islam4UK with "inviting support for ISIL [the Islamic State], a proscribed terrorist organisation," specifically, "in individual lectures which were subsequently published online" (CPS, August 5). Given MI5 and the police's long-standing policy of meeting with and talking to radicals, previously including Abu Hamza and Abu Qatada, it is plausible that Choudary's arrest results from a breakdown in the security services' relationship with him (BBC, May 10, 2014; BBC, June 26, 2014). An alternative interpretation relates to the idea, put forward by various leading British analysts of the Islamic State, such as the former Hizb ut-Tahrir member and leading British Islamic State analyst Shiraz Maher, that the security services may have until recently deliberately allowed Choudary and others to operate in the belief that their activities will act as "honeypots," attracting other radicals whom the security service can then identify and monitor (The Spectator, May 30, 2013). If this second theory is correct, Choudary's arrest may reflect that the security services now assess that the damage Choudary was doing by radicalizing large numbers of British Muslims had started to outweigh the benefits of them being able to identify and monitor the people he was radicalizing.
Conclusion
It is presently too early to tell what long-term impact the conflict in Syria and the rise of the Islamic State will have on UK security and on British Muslim communities. Many British fighters with the Islamic State are still in Syria and Iraq, where they are likely far more concerned with fighting their various enemies, avoiding airstrikes, navigating intra-jihadist plots and in a strikingly modern touch—nurturing their social media profiles—than planning attacks on a country whose citizenship they have often openly renounced. Moreover, many of those who have returned are in prison, awaiting trial or keeping an understandably low profile.
In addition, much will depend on how the conflict in Syria and Iraq evolves; for instance, the rejection and expulsion of the Islamic State from the region by local Muslims would be a grave setback to jihadist ideology and credibility. However, conversely, if the Islamic State is able to entrench itself in the region and to bring a modicum of order to areas under its control, this would potentially permit jihadists to claim that Shari'a-based despotism is a viable form of government for Sunni Muslims. Such a state would also doubtless serve as a magnet and radicalizing force for aspiring jihadists and as a platform for spreading hardline Islamist ideology further afield. This ideological threat would become a more acute security challenge if the Islamic State decided to actively encourage or organize attacks against the West. Regardless of how events in the Middle East play out, however, precedents from Bosnia and Kashmir in the 1990s and from other conflicts strongly suggest at least some of those British Muslims now involved with the Islamic State will either seek to carry out attacks in the UK, or will inspire others to do so in the future.
James Brandon is a political and security risk analyst.