Russia and North Korea's Nuclear and Missile Tests
Publication: Eurasia Daily Monitor Volume: 13 Issue: 39
By: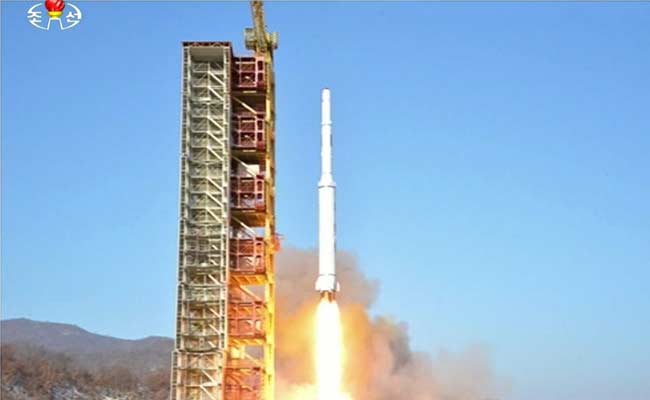 Most Western reporting on the aftermath of North Korea's nuclear and missile tests in January–February 2016 has focused on China. However, Russia, too, has important interests at stake in Korea and is a charter member of the Six-Party Talks on the Democratic People's Republic of Korea's (DPRK—North Korea) denuclearization. Moreover, Russia's approach to the Korean peninsula in general is an important component of its overall Asia policy (see EDM, October 24, 2012; May 7, 2014; May 14, 2015). Therefore ignoring or overlooking Russia's stance here impedes understanding not only of Moscow's strategic goals, but also of the overall dynamics around the Korean peninsula. Unfortunately, even though Russia clearly recognizes that these tests contradict its interests, it is also evident that like China, and indeed, in tandem with it, Moscow will do little or nothing to rein in Pyongyang.
To be sure, Russia publicly denounced the nuclear test. Russia's foreign ministry called the test a "flagrant violation of international law," with international law supposedly being one of the cornerstones of Russian foreign policy (Mid.ru, January 6). In addition, Russia's permanent representative to the United Nations, Vladimir Voronkov described the test as representing not just a violation of international law but also as a national security threat. And the head of the Russian State Duma's defense committee, Admiral Vladimir Komoyedov, called North Korea's nuclear test "frightening" and pressed for greater international involvement to contain the DPRK's increasing nuclear potential. Subsequently Russian diplomats raised the issue with the United States, Japan and South Korea; and Moscow has not ruled out supporting tougher international sanctions against Kim Jong-un's regime (TASS, January 6, 7; The Diplomat, January 6)
However it soon became clear that nothing of the sort is going to happen, probably as North Korea expected. On the one hand, Moscow announced that it was "deeply concerned' by North Korea's February 7 launch of a satellite into space (see China Brief, February 8), which was widely believed to be a cover for a test missile launch. Moreover, Russia concurred with the UN Security Council's negative assessment of the satellite launch. Yet, there has been no mention of any subsequent action by Moscow (RIA Novosti, February 8).
Clearly, Russia has been much more bothered by the reaction of the United States and South Korea rather than North Korea's original antagonistic behavior—which Moscow nevertheless continues to criticize as a violation of international law and a threat to regional security. South Korea has evidently had enough of North Korea's provocations. And after the satellite launch, it announced to Russia and China its intention to begin discussing the emplacement of the US-designed Terminal High Altitude Area Defense (THAAD) anti-missile system in South Korea (Sputnik News, February 7). For both Moscow and Beijing this is a red flag. Russian Deputy Defense Minister Anatoly Antonov registered his ministry's view that the installation of THAAD in Europe, the Middle East and East Asia all constitute the practical implementation of the dreaded global strike concept of precision-guided weapons as well as of the potential deployment of space weapons (Mil.ru, February 6).
At the same time the Ministry of Foreign Affairs expanded upon the Russian defense ministry's perspective. Its spokeswoman, Maria Zakharova told the regular ministerial briefing that the THAAD not only could complicate the Korean and overall regional security situation, but also lead to an arms race in Southeast Asia and generally increase "the US global anti-missile defense system's destructive influence on international security and strategic stability" (Mid.ru, February 10).
Despite Moscow's complete understanding of the threat posed by North Korea's activity, the South Korean–US discussions on regional missile defense nonetheless clearly evoke much more concern in Moscow than do Pyongyang's missile tests. Indeed, Russia's new national security strategy reflects this ordering of threat perceptions: the document explicitly raises the specter of a US-sponsored color revolution occurring in North Korea (Kremlin.ru, December 31, 2015). Articles by anti-American pundits like Alexei Pushkov indicate support in some Russian quarters for North Korea's nuclear program because that is, purportedly, the only or certain security guarantee against US pressure (Interfax, January 6). In other words, according to such Russian commentators, the real problem in North Korea is not Kim Jong-un's antics but the alleged US threat to overthrow him—another example of the delusional, and deliberately hysterical thinking that now characterizes Russian policy.
It must be said that such punditry reflects official policy. One year ago, Russian Deputy Foreign Minister Igor Morgulov complained that even though North Korea had not violated any UN agreements for 18 months and stated its willingness to return to the Six-Party process without any preconditions, Washington was at that point slamming Pyongyang on its human rights record, cooperating with Seoul and Tokyo to share intelligence on North Korean missile data, and discussing the THAAD system with Seoul (Mid.ru, January 29, 2015). Thus, it seems quite clear that anti-Americanism has ultimately replaced the earlier motive of asserting Russia as a great and independent Asian power as the driving force behind Moscow's vaunted pivot to Asia.
Consequently, the Russian answer to the problem of North Korean nuclearization is essentially to let Pyongyang develop as much military capability as possible until it feels so secure that it will return to the talks. However, this policy cannot answer the question of how abetting nuclear proliferation, especially by such a regime as North Korea advances Russian interests and security. In fact, it places Russian and Asian, as well as US interests at greater risk and greater insecurity.