Russian Arms: Bad Quality and Overpriced
Publication: Eurasia Daily Monitor Volume: 8 Issue: 140
By: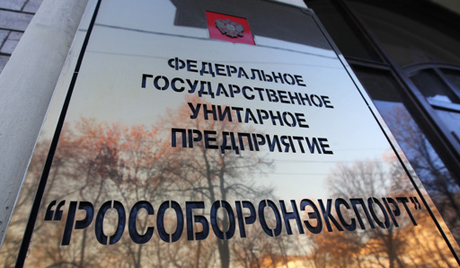 The Russian defense industry is in crisis; its officials blame the defense ministry for withholding funds, while Defense Minister Anatoliy Serdyukov in turn accuses arms producers of making weapons of questionable quality and charging unjustified high prices (EDM, July 7). Russia's ruling tandem of President Dmitry Medvedev and Prime Minister Vladimir Putin have called for tempers to be calmed and for all to work together to allow rearmament plans to be implemented. At the same time, Medvedev agreed that the defense ministry must not procure "trash," but must receive the best quality for its money and import foreign [Western] weapons as a measure of last resort (www.kremlin.ru, July 12). Two weeks ago, Medvedev threatened to "execute" troublemakers within the defense industry and sack leading bureaucrats responsible for defense industry problems that are preventing rearmament. Up to now nothing drastic has happened, but the crisis continues to fester.
This week Russia's Federation of Independent Trade Unions and the Association of Defense Industry Unions demanded that Medvedev, Putin and parliament prepare legislation to ban the "regular" procurement of weapons abroad. The unions deny Russian-made weapons are overpriced and accuse the defense ministry of withholding money from deeply indebted defense enterprises and of trying to reduce wages. Unions have been infuriated by the procurement of two helicopter assault Mistral-type vessels in France for 1.2 billion Euros ($1.7 billion) (RIA Novosti, July 19; Kommersant, July 20). Serdyukov's decisions to seek weapons and defense technologies in the West is seen by many in Russia as an insult to national pride and is opposed by the defense industry, which does not want Western competition in slicing the multibillion defense procurement budget, inflated by galloping oil prices.
While this crisis continues, Russian arms exports seem to be a success story. A decade after Putin created Russia's arms trading monopoly Rosoboronexport, arms exports have grown from some $3 billion to $10 billion in 2010. A senior official in the arms trade told Jamestown, speaking in Moscow on condition of anonymity, "in 2011 our estimate is to sell some $11 billion, but the end result may be $12 billion, since by mid-year some $7 billion worth has already been shipped." The figures which the Russian arms-trading authorities publish from time to time are not the actual earnings from arms trade, but the sum of weapons physically exported from Russia, as reported to customs offices. Of course, not all weapons that leave Russia are paid for in time, or fully, or ever.
It turns out that Venezuela "is not paying anything" for billions of dollars worth of arms, including Su-30 fighters, helicopters, antiaircraft missiles and tanks. The flamboyant President Hugo Chavez has offered in exchange drilling rights to develop Venezuela's vast oil wealth, but Russian arms producers and traders not connected directly to the oil industry do not understand what to do with the offer or how to seek financial recovery. According to the official, unneeded Russian weapons are "rotting in Venezuela after Chavez saw them at a parade on national day." With Chavez fighting cancer, Moscow is bracing itself to losing a prominent buyer and never being repaid.
The Assad regime in Syria is equally facing a bleak future, according to the same official: "If he continues to kill civilian protesters, he will fall and we will lose a major arms export market and will not be repaid for the weapons already shipped." In such circumstances the losses by Russian arms traders and producers are often secretly refurbished with taxpayers' money from the federal budget.
According to the official, though in fiscal terms the outflow of Russian arms has almost tripled in 11 years, the actual number of types and quantities of weapons has hardly changed at all – only the prices have tripled for export, as well as for the Russian defense ministry. At the same time, according to the official, the quality of Russian weapons has been falling dramatically "including seemingly fully reliable old Soviet weapons." Reclamation of faulty Russian weaponry has snowballed and includes everything – air, sea and land weapons.
In an interview, Russia's top government official in charge of the arms trade Mikhail Dmitriyev – the director of the Federal Service of Military-Technical Cooperation – explained that the multibillion arms export "package deal" with Saudi Arabia has been stalled for several years because of "pricing problems" (Kommersant, February 24). It turns out Moscow has effectively priced itself out of the deal by asking too much: more than 40 million Euros ($56.9 million) for outdated Mi-35 attack helicopters, $7 million for a T-90 tank and $17 million for transport Mi-17 helicopters. The production price of the T-90 is apparently just over $2 million and for a Mi-17 – $4 million.
The Pentagon signed a deal with Rosoboronexport last May to buy 21 Mi-17 helicopters for $375.05 million ($17.9 million per item) for use by the Afghan air force (ITAR-TASS, May 29). The deal was stalled for some time in the US Congress, since in 2006 Russia sold a batch of Mi-17's for some $6 million each. Finally, the Pentagon pushed the deal through, when Saudi Arabia backed out, showing Moscow who the truly rich people are.
The windfalls from arms exports Russia is still receiving are not used to modernize the defense industry, but are misappropriated, according to the official. The creation by Putin of enormous integrated defense industry holding corporations like Rostekhnologii headed by Sergei Chemezov, Putin's former comrade from the Soviet-era KGB, did not help improve the quality of produce or deal with unwarranted price increases. In fact, the arms trading monopoly Rosoboronexport has been privatized and fully integrated into Rostekhnologii. The holding corporations are demanding the lion's share of arms export dividends, depriving industrial plants of finance resources and becoming directly involved in highly sensitive issues, like the approval of "commissions" [bribes] to foreign procurement officials. Immediate government intervention and sweeping reforms are needed to stop the decay of defense industry. But the crony capitalism built by Putin cannot self-reform into something radically different. Discontent is growing and penetrating the top bureaucracy.