Russia's Domestic Airline Sector on the Brink of Complete Collapse
Publication: Eurasia Daily Monitor Volume: 15 Issue: 152
By: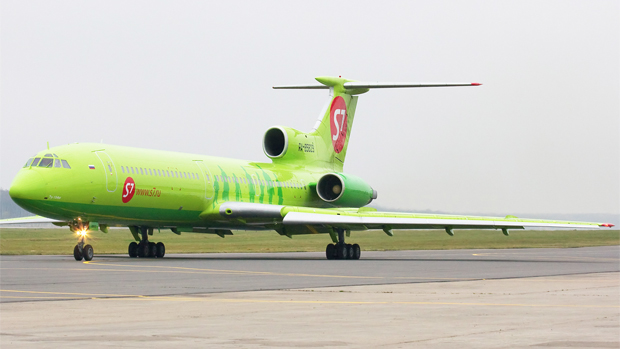 A series of Russian policies have already led several of the country's regional airline carriers to go out of business and threaten to shutter even more. Specifically, Moscow has ended most subsidies to air carriers, closed the vast majority of regional airports, raised fares, and now the government insists that all domestic airlines use only Russian-based ticketing systems. This parade of regional airline bankruptcies have left many large parts of the Russian Federation—given the lack of all-weather roads and rail connections—without regular and reliable inter-regional transportation links, thus undermining far more than just this segment of the economy.
The Soviet government heavily subsidized both tickets and airports for its only carrier, Aeroflot. But with the end of Communism, state subsidies ended, prices skyrocketed, numerous local airports closed, and Aeroflot's domestic market was carved up among what came to be called "the baby Aeroflots." Many analysts had expected that a lot of these new airlines would be recombined into a single national company as the result of Vladimir Putin's preference for centralized operations. But today, it appears that the pendulum has swung even further than anyone had predicted, at least in part because of his actions. As such, ever more analysts are saying that the entire Russian commercial air travel sector is at risk of collapsing.
Russian commentators have long warned that the collapse of regional carriers represents a far more serious threat than many may think. Five years ago, Anton Orekh, for example, cautioned that "a country not linked together by a transportation network is, in fact, not a single country" (Ekho Moskvy, July 31, 2013). And economist Vladislav Inozemtsev pointed out that domestic Russian flights often cost less to operate and maintain than highways or rail lines (Vedomosti, June 11, 2013). But their arguments have not had the desired effect.
So far this year, two major regional carriers, Saratov Airlines and BIM-Avia, have shut down (Takiedela.ru, October 22). And Sibir Airlines, according to its managers, is about to fold as well. Still worse, ever more analysts and officials predict that unless the government changes course, the fate of these three will be shared by all the other regional carriers, creating a situation that state-owned Aeroflot will be unable or unwilling to compensate (Vedomosti, October 21).
If the closures so far have been caused by soaring fuel and ticket prices in conjunction with forced reductions in routes and numbers of flights, the approaching collapse of the entire sector is the direct result of Kremlin policies arising from Vladimir Putin's broader program of "import substitution." To reduce or eliminate foreign influence in the airlines sector, Moscow recently ordered domestic carriers to cut off their contacts with ticketing and record-keeping services abroad and use only Russian-based ones. But analysts say that this will cut the companies off from sales and warn that, at present, the Russian alternatives that Moscow is insisting they use by 2020 are not nearly as reliable or effective (Politsovet.ru, Graniru.org, Novaya Gazeta, October 22; Versia.ru, October 25).
The Ministry of Transportation plan may meet the Kremlin's goal of disconnecting Russian firms from foreign ones. But leaders of Russia's regional air carriers are unanimous in declaring that if the plan is implemented, it will, at a minimum, "paralyze the work" of their companies and likely destroy them in short order. Stung by this apparently unexpected outcry, the ministry says it will negotiate with the carriers. However, Moscow's Vedomosti newspaper suggests that there is no obvious immediate compromise (Vedomosti, October 21).
If the government does go forward with this plan and Russian regional carriers begin to close, that will have three consequences, one for the regions, one for Russia as a whole and one for those in the international community who have imposed sanctions on Russia. First of all, this development will mean that many cities in Russia will be isolated without any air connections at all. In those from which flying will still be possible, routes are going to look ever more like they did in Soviet times, with passengers who want to go from one regional city to another forced to travel not directly but via Moscow, often thousands of kilometers further and costing thousands of rubles more. Given today's economic crisis in Russia, most will simply choose not to travel at all.
This in turn will have economic and political consequences for Russia as a whole. Economically, the absence of routes will make it far more difficult for the Russian economy to recover. Politically, it will first reduce the development of regional groupings because people will not be able to move about within regions as easily; second, this will cut some of the links between individual regions and the federal center. Moscow will certainly welcome the former political outcome, but it will face more problems as people in the regions no longer feel as tied to the capital as they did. That has already had an impact in the non-contiguous Kaliningrad Oblast (Icds.ee, August 27). Now, that is likely to be the lot of many other regions as well.
And the difficulties Russia faces in modernizing its own ticketing systems mean that in the next few months, if not longer, those countries seeking to impose significant but not explosive sanctions on Russia have another option, one highlighted by this problem. They could inflict serious harm on the Russian economy by cutting off access to some or all of the three major international ticketing companies, including Sabre in the first instance, rather than exercise what many see as the nuclear option of blocking Russians from using the SWIFT international banking settlement system.
In short, yet another Putin policy intended to strengthen Russia shows every sign of having exactly the opposite effect.