Russia's Syrian Military Woes: Defense Exports and High Technology Opponents
Publication: Eurasia Daily Monitor Volume: 10 Issue: 159
By: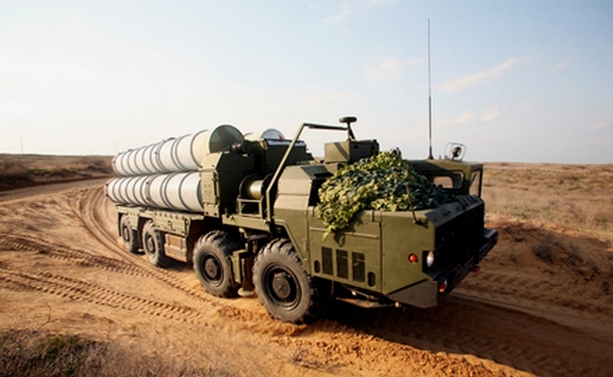 Moscow's apparently principled opposition to any possible United States military intervention in Syria, in the aftermath of the chemical weapons use in the suburbs of Damascus on August 21, not only deflected the process away from the United Nations, but served as another indicator that US-Russia relations have entered a prolonged "post-reset" period. Moscow's stance, including its last-minute offer on September 9 to Damascus to place its chemical weapons under international control, prejudges the vote on military action in the US Congress and enables the Kremlin to label any US operation in Syria as "illegal." However, the claims by the Kremlin following the G20 summit in St. Petersburg that in case of US intervention Russia would respond with further arms supplies to Damascus to support the Bashar al-Assad regime appear hollow. Indeed, closer analysis of Russian arms supplies to Syria to date and possible future supplies to the country focus on Moscow's real area of sensitivity: namely, air defense exports and the potential for Russian systems to be overwhelmed in an encounter with a technologically superior adversary (Interfax, September 9).
On September 5, Presidential Spokesman Dmitry Peskov stressed that Russian military supplies to Syria did not breach international law, in keeping with the effort Moscow has made since the start of the crisis to claim the moral high ground in terms of global law and order. Indeed, on the previous day, President Vladimir Putin stated that although Russia has supplied Syria with the advanced S-300 surface-to-air missile (SAM) system, the delivery had not yet been completed. It appears that Moscow has only supplied components of the S-300 to date (Interfax, September 5; Channel One TV, September 4).
Nonetheless, some Russian sources also claim that Syria's air defenses could withstand a potential US air attack. Interfax cited "an informed military source," alleging that "Syria's air-defense system is very effective, because it has been built in the image and likeliness of the air-defense system that existed in the Soviet Union. It is multi-layered, built with the maximum use of fighter aviation and all weapons of both facility-based and tactical air defenses." The source, referred to as "a former head of the Commonwealth of Independent States (CIS) Joint Air Defense System," added that Syrian air defense is structured in such a way that enemy aircraft entering its airspace simply cannot leave it. The source added that Buk SAM systems would be used against cruise missiles: "Here the effectiveness of the air-defense forces could be somewhat reduced, because Tomahawks will travel around terrain features at low altitudes. The expected forecast of hitting cruise missiles is a probability of about 0.5 [50 percent]," before explaining that air defense is much stronger around the Syrian capital (Interfax, September 5).
It is important to note, however, that the "informed military source" made no mention of the S-300, supporting Putin's comments that the full system has not been supplied to Damascus. The head of the Russian presidential administration, Sergei Ivanov, said that in recent years Moscow supplied "a considerable number of air-defense systems to Syria and that there is no point in supplying them now." Ivanov, a former defense minister, explained, "I shall not make a secret out of this, over the past 10–15 years, Russia supplied a considerable number of air-defense systems to Syria; it is absolutely meaningless to supply them on the last day." Ivanov's remarks contradicted Putin's claims that Moscow might be able to help the Assad regime in some concrete manner, referring to Moscow taking such action if the US launches strikes against Syria. Ivanov was in no doubt that such efforts would prove futile. "At the moment any supplies are pointless, I already talked about this," he added (RIA Novosti, September 5).
The real sensitivity in Moscow concerning Syrian air defense is rooted in the fact that the latter's assets are Soviet/Russian supplied, though the attempts to put distance between this fact and the presence or not of the advanced S-300s are equally tied to protecting the reputation of that SAM system. In Rosoboroneksport's portfolio, international orders for air defense systems are 40 percent greater than for aviation. This shift in the ratio of air defense systems and aviation is linked to international instability stemming from the Arab Spring. Rosoboroneksport Deputy Director General Aleksandr Mikheyev confirmed this change in an interview with the journal Eksport Vooruzheniye in August 2013. Mikheyev stated that delivery of air defense equipment amounts to $8.4 billion in revenue, while aircraft and helicopters account for $6 billion. These figures appear to relate to fulfilling existing orders. The new primacy of air defense assets in arms exports occurred in 2012. However, a defense industry source told Vedomosti that "in this there is no single operating export contract for a more powerful and expensive Russian PVO [air defense] system than the S-300 PMU2, not considering the, in fact, frozen contract with Syria for four such systems at a cost of around $1 billion. There is only one contract on the other expensive long-range system, the S-300VM, for the delivery of two battalions [units] to Venezuela at a cost of less than $1 billion, and this agreement has basically been fulfilled" (Vedomosti, August 29).
One manager in a company manufacturing Russian air defense equipment suggested that the experience of recent Western interventions demonstrates a strong air defense system will slow the progress of such air operations. The same unidentified source went on to highlight that although Syria has strong air defenses, two years of civil war had taken their toll, with desertions and the withdrawal of troops from other branches of service. The Vedomosti article ended by downplaying the potential "lessons" to be drawn from a US strike on Syria, since this would be accomplished using ship-launched cruise missiles and "other weaponry" and delivery platforms to avoid approaching the air defense zone (Vedomosti, August 29).
Military sensitivities in Moscow lie in the possibility that US suppression of enemy air defenses (SEAD) as part of a strike on Syria will again reveal the vulnerability of Russian supplied, trained and modeled air defense against a high technology opponent. Meanwhile, such successful SEAD and air operations to follow will undoubtedly leave Russian military exports vulnerable. Consequently, Moscow has launched its own first strike in the possible US strike on Syria—to commercially protect the reputation of the S-300 export versions.