Sudden Massive Snap Exercise and Mobilization of Russian Forces in Black Sea and Caspian Region Appears Aimed at Turkey
Publication: Eurasia Daily Monitor Volume: 13 Issue: 29
By: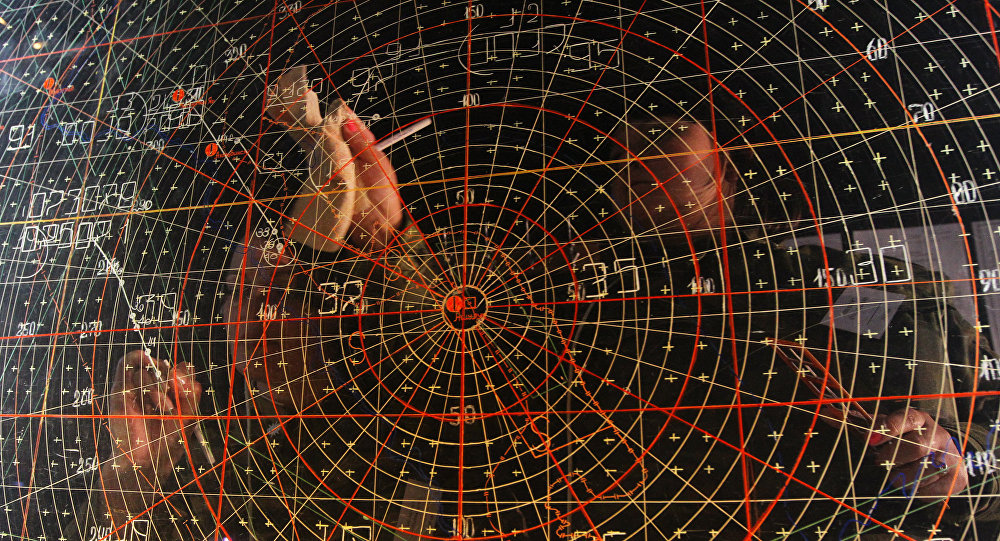 On Monday, February 8, Russia's defense minister, Army-General Sergei Shoigu, announced that the military forces of the Southern and Central Military districts, the Aerospace Forces (Vozdushno Kosmicheskikh Sil—VKS) the airborne troops (Vozdushno Desantnye Voyska—VDV), the military transport air force (Voenno Transportnaya Aviatsiya—VTA), the Black Sea Fleet and the Caspian Flotilla were being mobilized for full battle readiness. The VKS will, according to Shoigu, "prepare to perform massive air raids and to repel massive air attacks" while army units and the VDV are testing the ability of rapid long-distance deployment. The time frame of this latest Russian snap exercise or the exact number of troops have not been announced. The massive mobilization of forces and their forward deployment began without prior warning. Shoigu ordered his deputy Anatoly Antonov—a career diplomat employed by the defense ministry since February 2011—to "inform foreign military attachés about the snap battle readiness exercise" as it was already in progress (Mil.ru, February 8).
The use of military maneuvers as a covert prelude to war is traditionally seen by Russian generals as the best way to achieve strategic and tactical surprise. Military exercises can disguise the massive prewar troop movement that would otherwise be virtually impossible to hide. The invasion of Georgia in 2008 and the occupation of Crimea in 2014 were preceded by massive exercises. The present snap exercises involve mass troop movement close to the Ukrainian border, and the Ukrainian military command is reportedly worried. The commander-in-chief of the Armed Forces of Ukraine and chief of the General Staff, Army-General Viktor Muzhenko, told Interfax-Ukraine: "The Russian [military] told us these [maneuvers] were a preparation for further exercises the coming summer, but we will be on the lookout and prepared to meet the possible threat posed by the deployment of battle-ready forces on our borders" (Interfax, February 8).
It may indeed be true that the present snap exercise is not a cover to invade Ukraine. But Russia's stated excuse—that the current exercise is only the groundwork for further, possibly even more massive maneuvers in the summer—sounds ominous. Nevertheless, the mobilization of the Caspian Flotilla is most likely not aimed at Kyiv. Late last year, the Russian Navy fired long-range cruise missiles from ships on the Caspian Sea at targets in northern Syria, close to the Turkish border. It is technically possible to lob maritime Kalibr cruise missiles from the Caspian at Ukraine; but the overall pattern of these February snap exercises points in a different direction.
If Ukraine was the simulated prime target, both Central and South Military Districts would have been equally engaged as frontline forces, with reinforcements coming from the Urals and Siberia. Instead, Russian military experts believe the present snap exercises are aimed primarily at Turkey and its North Atlantic Treaty Organization (NATO) allies, if they intervene in the fray. Shoigu's order for the VKS to "prepare massive air raids and repel massive air attacks" also does not seem to be directly aimed at Ukraine, which has a small outdated air force, incapable of carrying out "massive raids" deep into Russia to destroy strategically important targets. According to Colonel (retired) Viktor Murakhovsky, the editor of Arsenal Otechestva, the snap exercises are intended to send a powerful political message "to some addresses, particularly Turkey." Preparing for deep, long-range operations, some of the units will be moved up to 3,000 kilometers, and a Central Military District tank army will be relocated to Russia's southern border region. In addition to Turkey as a possible recipients of Russia's "message," Murakhovsk cited Ukraine and the United Kingdom, "who decided to run reportedly anti-Russian military exercises in Jordan" (Mk.ru, February 9).
Captain First Rank (retired) Oleg Odnokolenko, the deputy editor of Nezavisimoye Voennoye Obozreniye, notes the lack of announced time limits to the present snap exercise, which indicates "it will last as long as needed." Odnokolenko compares the present snap exercise with prolonged Russian military maneuvers in the summer of 2008 that lulled the Georgians into false sense of security. But in fact, Russian troops were at that time standing by in a heightened state of readiness, primed to go into combat immediately. Today, according to Odnokolenko, the Russians are ready to take on the Turkish military and prevail: The Russian Hmeymim airbase, near Latakia, in Syria, has been reinforced with brand-new Su-35 and Su-34 jets, S-400 and Pantsyr antiaircraft missiles, as well as new electronic warfare equipment. Russian warships with guided missiles are positioned off the Syrian coast ready to intervene, if the Turks dare to interfere with the Russian VKS military operations in Syria. Of course, Turkey is a NATO member, but according to Odnokolenko, "the US and NATO may decide to shy away from a fight." "Russia may today have fewer [nuclear-tipped] missiles than at the height of the Cold War," continues Odnokolenko, "But our missiles are not rusty" (Ng.ru, February 9).
In an interview this week in Moskovskiy Komsomolets, Russia's Foreign Minister Sergei Lavrov accused Turkey of colluding with the Islamic State (formerly known as the Islamic State of Iraq and Syria—ISIS) to counter the VKS bombing campaign in Syria. The Turks, according to Lavrov, are seeking Western and US endorsement to intervene in Syria directly to create a border "safe zone" for refugees that will be designated "free of ISIS." Such action would grossly violate international law and may lead to a major military confrontation, he noted. Lavrov asserted that the US and other US-led anti–Islamic State coalition members would not allow Turkey to make such irresponsible moves (Mk.ru, February 11).
Last January, President Vladimir Putin cautioned the West not to become involved in any possible future Russo-Turkish confrontation: "NATO must defend its members against attack, but no one is attacking Turkey. NATO nations, including Germany, must not help Turkey defend its interests inside Syria." Putin warned: "If challenged, Russia will defend its interests using all available means" (see EDM, January 14).
The present snap exercise strongly resembles a massive combat prewar troop deployment aimed to take on Turkey if it attempts to intervene in Syria to curtail the Russian-led offensive in Aleppo, Idlib and Latakia provinces, which is decimating the Syrian opposition. The Russian military deployment must deter both Turkey and NATO, ideally splitting the Alliance. If deterrence fails, the deployed troops will likely be ready to go into action.