The Case of Farhad Hoomer: Is South Africa Becoming Islamic State's Regional Fundraising Hub? 
Publication: Terrorism Monitor Volume: 21 Issue: 1
By: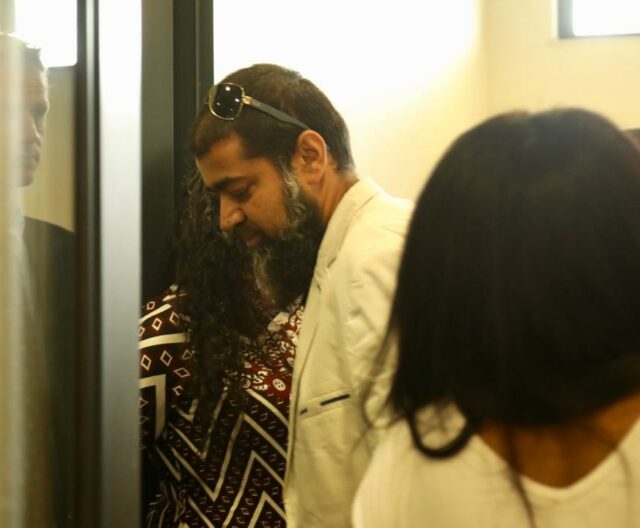 In early November, the U.S. Department of the Treasury levied sanctions on associates and companies of Farhad Hoomer, an alleged South African Islamic State (IS) cell leader who had already been sanctioned in March (Treasury.gov, March 1). According to U.S. authorities, Hoomer headed an IS cell in Durban, which he organized in 2017-2018. The cell is believed to have provided technical, financial, and material support to IS in southern Africa. In addition, the sanctions indicate that the IS cell was mainly raising funds for IS operatives elsewhere in Africa, such as in Mozambique and the Congo, for conducting kidnapping-for-ransom operations and extorting major businesses, which provided more than one million South African rand (around $60,000 dollars) in revenue for the cell (Treasury.gov, March 1). Hoomer's case shows how certain individuals play key roles in support networks and resource generation for jihadist movements.
Hoomer's Criminal Background
Hoomer is no stranger to South African law enforcement agencies. South African police arrested him in October 2018 in Reservoir Hills along with 17 other men who were connected to a fatal attack on the Shi'a Imam Hussain Mosque in Verulam, KwaZulu-Natal and other attempted bombings near commercial and retail buildings in Durban. However, in July 2020, the case was struck off the record as the government indicated it was not ready to proceed with the matter (The Post, November 11). In June 2021, Hoomer was again arrested with four others at a warehouse in Mayville, Durban in possession of 5,000 rounds of ammunition, handguns, an AK-47, a bolt action rifle with a scope, and a cell phone jammer. That case was also dropped, this time because law enforcement officers failed to secure search warrants (Daily Maverick, March 3).
While denying he is a terrorist, Hoomer has not hidden his political desire for the establishment of an Islamic caliphate and the willingness to take up arms in an effort to achieve that goal. Hoomer has also denounced democracy as a form of "evil, tyranny and enslavement" (Daily Maverick, March 3). Moreover, he has a broader network of supporters, as evidenced by the cases dropped against him and the new set of Treasury Department sanctions announced on November 7. These sanctions named four Durban-based business people with alleged ties to Hoomer, including brothers Nufael and Yunus Mohamad Akbar and their relatives Mohamad Akbar and Umar Akbar (Treasury.gov, November 7). Nufael and Yunus Mohamad Akbar were senior members in the Durban-based IS cell led by Hoomer, while Nufael Akbar was a central commanding figure and his brother Yunus was a logistical coordinator. According to the U.S., these individuals played "pivotal roles in enabling terrorism and other criminal activities in the region" (Treasury.gov, November 7).
The Treasury Department also designated four companies, including MA Gold Traders, Bailey Holdings, Flexoseal Waterproofing Solutions, and HJ Bannister Construction, which are owned, controlled, or directed by one of the two Akbar brothers. Additionally, four companies linked to Hoomer were also sanctioned. These included Sultans Construction, Ashiq Jewellers, Ineos Trading, and Shaahista Shoes (Treasury.gov, November 7). Hoomer, who is believed to be in Morocco, reacted angrily to his and his associates' sanctioning and insisted that there is no proof linking him to IS, pleaded his innocence, and questioned why authorities were targeting him. In a warning to the U.S., Hoomer stated that he felt he was being pushed into a corner, which would result in something that the U.S. authorities "would not like." He noted in an interview with South African media that "[y]ou are trampling on my toes and my head, and you expect me to be silent. How much of patience do you expect me to have? The FBI and Americans need to catch [sic] a wake up" (News24, November 9).
The South African Context
The two sets of sanctions targeting suspected South African-based IS financiers shine a light on IS's attempts to exploit Africa's most industrialized economy and to raise and move funds to support the growth of IS affiliates and networks in Africa. These efforts are not limited to the activities of Hoomer's network, which is now exposed by U.S. sanctions, however. As an example of IS's innovative fundraising methods, IS allegedly uses fake Tinder profiles in an attempt to catfish and blackmail South Africans into funding the organization. Using fake profiles set up by IS militants and photos of lesser known actresses and models, they target South Africans by asking them to share their own intimate pictures of themselves. These IS profiles then use these photos to blackmail the targeted individuals by demanding payment, which is then funnelled to the IS leadership (The Sunday Times, March 4).
South African authorities seem to be struggling with the terrorism caseload. The Treasury Department's announcement on Hoomer came shortly after the U.S. embassy in Pretoria and then other Western countries' embassies issued a security alert about a possible terrorist attack in the upper class Sandton commercial district of Johannesburg (Daily Maverick, October 27). The attack did not occur, however, which might have been due to the heightened security prompted by the alert. South African politicians, including President Cyril Ramaphosa, nevertheless criticized the U.S. for issuing a public alert without consulting with South African authorities (Africanews.com, October 27).
Conclusion
The Treasury Department sanctions and Sandton alert have been interpreted by some analysts to reflect, at least partly, U.S. frustration over South African counter-terrorism efforts (ISS, November 11). However, South Africa is also receiving criticism from the Financial Action Task Force (FATF), a global intergovernmental watchdog for money laundering and terrorist financing. FATF seems likely to add South Africa to its "grey list" soon. This is because South Africa has failed to demonstrate that it is effectively identifying, investigating, or prosecuting terrorist financiers or addressing the financing of terrorism through alternate measures (FATF Mutual Evaluation Report, November 7, 2021). It remains to be seen whether South Africa will take more decisive actions to counter IS's presence within its borders than it has in Hoomer's case, but it is certain that both IS and international counter-terrorism agencies are eyeing South Africa.