The Halt of S-300 Missile System in the Context of Iranian-Russian Military Relations
Publication: Terrorism Monitor Volume: 8 Issue: 42
By: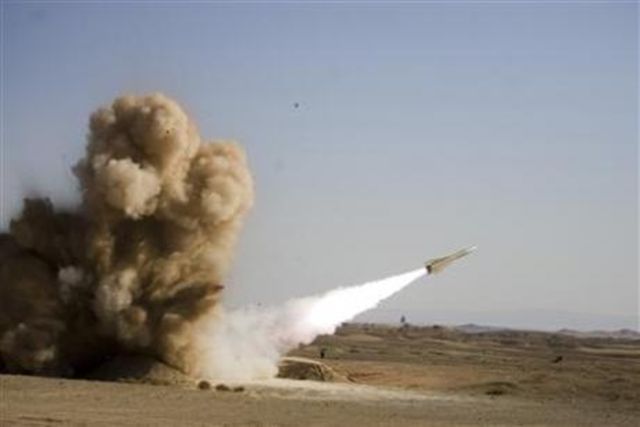 The Kremlin suspended the planned delivery of the S-300 PMU-2 long-range surface-to-air missile system and other military technologies to Iran on September 22 in compliance with the fourth round of UN-led sanctions against Tehran's controversial nuclear program (al-Jazeera, September 22; Press TV, September 22). The move also banned Iranian officials with known links to Iran's nuclear program from visiting Russia (al-Jazeera, September 22). While Moscow's decision was largely seen as an attempt to appease the United States, especially after the start-up of the Russian-built nuclear plant in Bushehr, the annulment of the 2007 S-300 contract signaled a major complication in Iranian-Russian military relations (Press TV, September 29). The sharp turn in the two countries' relations reflects a major change in Russian policy toward Iran, but also underlines Iran's increasing push toward an asymmetrical military strategy in light of possible Israeli or U.S. attacks on its nuclear facilities.
Why shift toward asymmetrical warfare? And why is Iran keen to acquire the S-300 missile system? For the most part, Tehran's military strategy against a potential U.S.-led attack on its nuclear facilities has revolved around both asymmetrical and conventional warfare strategies. In the asymmetrical dimension the Iranian military forces, especially the Islamic Revolutionary Guard Corps (IRGC), maintain a number of ground warfare options. Afghanistan and Iraq, Iran's largest neighbors and nations where U.S. forces are stationed, provide a perfect place for unleashing unconventional attacks in case of strikes on Iranian territory. Since the mid-2000s, Iran has expanded its asymmetrical military capabilities in the Persian Gulf, with the Strait of Hormuz as the main geo-military hub to set off attacks and prevent a possible U.S. military invasion (see Terrorism Monitor, July 29). It is, however, in the air domain that Iran would have to rely on conventional military weapons. This is precisely why the news of the cancelation of S-300, a highly-advanced air defense system capable of destroying aircraft, cruise missiles and short-to-medium range ballistic missiles, was a major disappointment to Iranian authorities, convincing Tehran of Russian unreliability in the midst of the nuclear negotiations (Press TV, September 26). With the aim of shielding against air strikes on its air force, military headquarters, information and communication facilities and nuclear facilities, the S-300 system would have played a critical role in Iran's air defense capability (Press TV, October 10).
The rise of Russian pressure on Iran through the sale of much-needed military equipment partly reflects improved ties between Moscow and Washington, which began when the two states signed a new treaty to reduce nuclear stockpiles (New START) in March. However, the strain in Russian-Iranian military relations is not an indication of a diplomatic game by Moscow to improve relations with Washington while maintaining greater influence and an upper hand over Tehran. Rather, it is a response to Iranian misbehavior. The decision shows the growing independence of President Dmitry Medvedev from Prime Minister Vladimir Putin, who originally approved the sale of the S-300 to Iran while still president of Russia. Secondly, despite claims by Tehran that the ban will cost Moscow both politically and economically (specifically one billion dollars), Russia's decision to ban the sale of the missiles can largely be attributed to the trust factor (Press TV, September 29).
Since the November 2009 discovery of the Fordo nuclear facility near the city of Qom and Israeli prime minister Binyamin Netanyahu's delivery to Medvedev and Putin of a list of Russian scientists suspected of secretly working to build nuclear warheads for Iran, Moscow has been alarmed by Iran's nuclear activities (al-Jazeera, October 9, 2009). The new sense of mistrust became most evident on July 13, when President Medvedev described Iran's nuclear program as nearly weaponized and therefore a major threat to regional security (Khaleej Times, July 13; IRNA, July 20; RIA Novosti, July 15). Tensions between Moscow and Tehran grew when Iranian president Mahmoud Ahmadinejad described Medvedev as a "mouthpiece" for Iran's adversaries, a characterization that was not well received by the Kremlin (al-Jazeera, July 24).
In light of the rising tensions between Iran and Russia, Tehran is alleged to have acquired or planned to acquire S-300 technology through middlemen like Belarus, Croatia, Libya and Venezuela (Middle East News Online, October 28, 2008; al-Manar, November 2). However, Iranian defense minister General Ahmad Vahidi has denied these reports and rejected claims that Tehran was planning to purchase a Chinese version of the S-300 system (IRNA, October 20; Press TV, October 20; Fars, October 20). Iran claims to have already produced its own anti-aircraft technology with similar features to the S-300 (TradeArabia, February 8; Press TV October 12; Etelaat, October 19). The call for a domestically produced S-300 was echoed by the Iranian Defense Ministry, who drew attention to the expansion of Iran's Air Force, namely with the production of domestically upgraded C-130 military cargo aircraft and stealth-aircraft detection systems (IRNA, September 26; Fars News, September 19).
However, since many of Tehran's claims to have advanced domestically produced military technology appear to be prone to exaggeration, it is likely that Iran will have to rely on unconventional methods of warfare to thwart military threats (see Terrorism Monitor, June 12). As U.N. sanctions expand with Tehran's persistent failure to remain transparent to the IAEA, Iran may continue to expand its domestically-produced ballistic surface-to-surface missile system, with a focus on the Hormuz Strait as a site of future conflicts.