The Jamestown Foundation's Top 11 Stories Of 2011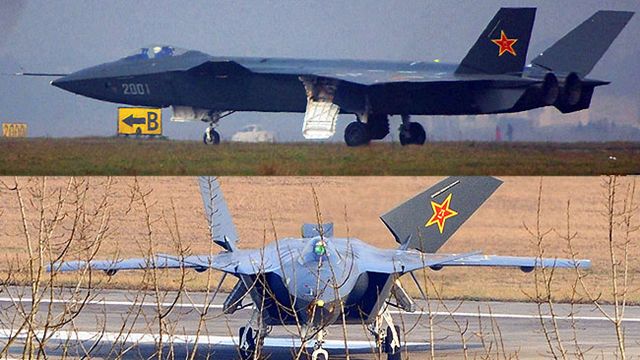 By Michael S. Chase, China Brief
Despite this White Paper's lack of detail on specific capabilities, Western analysts should study the perspectives offered in the biannual assessment. One reason is that this White Paper tells us Beijing still sees a security situation that is mostly favorable, but its suspicion of U.S. strategic intentions seems to be increasing and it perceives growing challenges related to China's maritime interests.
By Saban Kardas, Eurasia Daily Monitor
Turkey pursued a policy over the popular uprising in Libya reflecting the investment and business ties it had developed with Libya. More importantly, Turkey's position in the ongoing debate concerning the involvement of the international community in the form of sanctions or possible military intervention increasingly sets Turkey apart from Western policy.
By Andrew McGregor, Special Commentary

Egyptian President Hosni Mubarak's February 1, 2011 announcement that he would step down at the end of his term in September but would not leave Egypt ("I will die on its soil") seems to indicate Mubarak and his military colleagues are seeking enough time to consolidate the power of the military-security structure that controls Egypt in the face of massive demonstrations calling for political change.
By Arif Jamal, Terrorism Monitor
In spite of denials by the Pakistani military, evidence emerged that elements within the Pakistani military harbored Osama bin Laden with the knowledge of former army chief General Pervez Musharraf and possibly current Chief of Army Staff (COAS) General Ashfaq Pervez Kayani. Former Pakistani Army Chief General Ziauddin Butt (a.k.a. General Ziauddin Khawaja) revealed at a conference on Pakistani-U.S. relations in October 2011 that according to his knowledge the then former Director-General of Intelligence Bureau of Pakistan (2004 – 2008), Brigadier Ijaz Shah (Retd.), had kept Osama bin Laden in an Intelligence Bureau safe house in Abbottabad.
By Willy Lam, China Brief
The chances are low that an Egyptian-style "color revolution" is about to flare up in China any time soon. Yet it is a reassertion of the Chinese Communist Party (CCP) administration's seemingly lack of confidence that it has gone to great lengths to minimize the spillover effect that the dramatic events in Tunisia, Egypt, Jordan and Yemen may have on China. Apart from controlling news coverage of Egypt's "Lotus Revolution," the authorities are trying to steer the debate toward the unsuitability of the "Western democratic model" for developing countries.
By Andrew S. Erickson, China Brief
New satellites are enhancing Chinese command, control, communications, computers, intelligence, surveillance, and reconnaissance (C4ISR) capabilities. These systems will enable the Chinese military to strengthen cueing, reconnaissance, communications, and data relay for maritime monitoring and targeting. Emerging space-based C4ISR capabilities could thus greatly increase China's capability to use military means to assert its interests along its contested maritime periphery.
By James Holmes, China Brief
A string of recent events suggests both that Chinese leaders have not abandoned their ambitions in the "near seas" and that these ambitions are apt to encounter pushback from fellow Asian sea powers. Furthermore, the uptick in maritime confrontations demonstrates that China's "smile" diplomacy—a diplomatic campaign designed to portray China as an inherently beneficent great power—is on hold.
By Willy Lam, China Brief
B
eijing appears to be undergoing a major shift toward conservative and even quasi-Maoist norms, which begs the question: are there still checks and balances among the party's disparate camarillas? This is despite the fact that while the 90-year-old party has always claimed that there are no "mountain strongholds"—meaning cliques and power blocs—within its leadership, factions pushing different ideologies and policies have existed since Mao's days.
By Andrew McGregor, Special Commentary

The use of foreign mercernaries by Mu'ammar al-Qaddafi's Libyan regime
to slaughter unarmed civilians and quell opposition suggested the beginning of the end of Qaddafi's four decade rule.
By Arif Jamal, Terrorism Monitor
There was evidence that the occupants of the compound housing Osama bin Laden were well known to Pakistani intelligence from the time the purpose-built compound was finished and occupied in 2005. Neighbors cite the fast pace of construction, wealth of inhabitants and constant ISI surveillance as unusual and striking.
By Carlo Kopp, China Brief
The J-20 is the first combat aircraft developed by China that qualifies as "state of the art" by Western measures. It also shows that China has mastered "stealth shaping" technology—the essential prerequisite for developing stealth aircraft. Finally it shows that China has managed to integrate its strategic planning with the functional definition of a modern combat aircraft. Once fully developed, the J-20 has the potential to alter the regional balance in the Asian air power strategic game, by rendering nearly all regional air defense systems ineffective.