Threats to Georgian Pipeline Security: What is Moscow's Game?
Publication: Eurasia Daily Monitor Volume: 12 Issue: 140
By: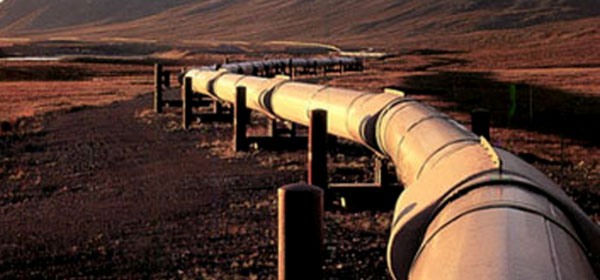 Russia's latest incursions from the breakaway Georgian territory of South Ossetia into adjacent territory heretofore controlled by Georgia have given rise to renewed security concerns for Georgia's strategic East-West Highway as well as the Western Route Export Pipeline (WREP)—more commonly known as the Baku-Supsa oil pipeline (see EDM, July 20).
The WREP has long been a security concern. Notably, during the August 2008 Russia-Georgia war, the Russian military targeted an area close to the intersection of the Baku-Tbilisi-Ceyhan (BTC) and Baku-Supsa oil pipelines (see EDM, August 13, 2008). While there was no damage to the pipeline itself, it was closed for a month because a key railway bridge 27 miles west of Tbilisi was blown up during the war (APA, September 9, 2008). Although Russia sought to scare the West about the security of its energy supply during the conflict, it arguably never truly intended to seize either the WREP or the BTC. In fact, the Baku-Supsa pipeline has been re-routed on several occasions in the past. Following the 2008 war, the number of illegal taps into the line increased; officially, the re-routing was done to reduce the risk of geological hazards such as landslides (Bp.com, 2008).
Moscow's recent territorial encroachments were not aimed at damaging energy security, nor gaining control of export routes: rather, it represented an asymmetric reaction to developments in Georgia. Russia has a number of concerns about the changing geopolitical landscape in Georgia, and the potential disruptions to the status quo:
First of all, Georgia recently signed another contract with a French military-production company, adding additional features to the military air defense system that Tbilisi purchased from another French arms manufacturer in mid-June (Agenda.ge, July 10). Moscow's concern is not primarily Georgia's investment in its defense capabilities, even though the French sale represents further evidence that Western countries are lifting the "unwritten arms embargo" that emerged after the August 2008 war to try to placate Moscow. The Kremlin is anxious because France, together with Germany, has been a strong opponent inside the North Atlantic Treaty Organization (NATO) to Tbilisi's Alliance membership. Thus the engagement of French defense companies with Georgia could represent a change in Paris's attitude and a future green light for a Membership Action Plan (MAP) for Tbilisi or something similar at the next NATO summit.
Another Russian concern is the scheduled opening of a NATO training center in Georgia this autumn 2015, as agreed at last year's Wales summit as part of a package of measures to encourage Georgia in its efforts to integrate closer with the North Atlantic Alliance (see EDM, February 4). Back in February, Russian Foreign Minister Sergei Lavrov warned that Moscow would take measures to mitigate any risks emerging from this package of measures—i.e. the training center (Sputnik News, February 18).
The final major issue is the ongoing disagreement between Russia and Georgia over the interpretation and implementation of the World Trade Organization (WTO) agreement Tbilisi signed in 2011, agreeing to Russia's WTO accession. Under the agreement, a neutral third party—a private Swiss company—will monitor cargo movement through Georgia's two breakaway regions (Abkhazia and South Ossetia) as well as across the Zemo Larsi–Kazbegi border between Russia and Georgia. Russia opposes the monitoring of cargo transfers in Abkhazia and South Ossetia, while Tbilisi says that the 2011 agreement covers all of Georgia's internationally recognized territory (Civil Georgia, March 13).
A meeting to sign a contract with the Swiss company on the terms of the monitoring operations was scheduled for August, in Switzerland. Moscow's recent "border marking activity" can be interpreted as a move to prevent this meeting from taking place, thereby impeding the implementation of the WTO deal—a clear signal to Tbilisi that Moscow can halt the deal as well as damage Georgia's strategic transit position. Since the latest incursion, the distance between the "new" South Ossetian "border" and Georgia's main East-West highway is now frighteningly short.
Because of these various conflicts, Azerbaijan's government has not commented on the Baku-Supsa issue; the only response has come from the State Oil Company of Azerbaijan (SOCAR), via two statements:
SOCAR President Rovnag Abdullayev emphasized that "this is a political issue for Georgia," indicating that Baku does not perceive a threat to the Baku-Supsa pipeline, and sees recent border-marking tensions as purely a political dispute between Moscow and Tbilisi (APA, July 22). Baku, therefore, apparently believes that the Georgian government wants to use this situation as leverage to gain more Western attention and, in particular, increased practical engagement on the part of NATO. Meanwhile, SOCAR Vice President Elshad Nasirov said that "the routes of the Baku-Supsa pipeline are not changed; this will not cause any problem for the pipeline" (APA, July 15). His remarks were in response to Georgian Energy Minister Kakha Kaladze's declaration that the government had an alternative plan to construct a separate 1,500–1,600-meter-long section of the WREP if transit through the pipeline is interrupted. From Azerbaijan's technical perspective, the Baku-Supsa pipeline can be re-routed in the event of a threat, while the BTC pipeline would pose far greater costs.
Ultimately, the real concern is that Georgia's re-routing proposal would be a temporary and cosmetic solution. Although, since the 2008 war, Russia has not yet disrupted the energy pipeline(s) transiting Georgia, this South Caucasus country's security services, which are tasked with handling pipeline security, face a dilemma. They have sufficient military capability to defend pipeline security, but are worried about provoking Moscow, and indeed providing Russia with a justification for a real military conflict, as happened in August 2008. Therefore, the solutions proposed by many experts—to strengthen Georgian defense capabilities and gain further international assistance—is impractical and possibly not helpful. Strengthening the military is not a solution since, for political reasons Georgia, is not ready to effectively respond to military action by Russia.
The current context also raises the question of the BTC pipeline's security. The region's energy security framework currently in place—developed by Azerbaijan, Georgia and Turkey within NATO's program on pipeline security—does not consider the possibility of an external military threat. Therefore, taking into account that the recent "borderization" incident was politically motivated on the basis of Tbilisi's NATO aspirations, Georgia will need to develop a contingency plan to counter possible future damage to the BTC pipeline, ideally in cooperation with Azerbaijan and Turkey.