Topographic Software and Russia's Network-Centric Military Ambitions
Publication: Eurasia Daily Monitor Volume: 9 Issue: 31
By: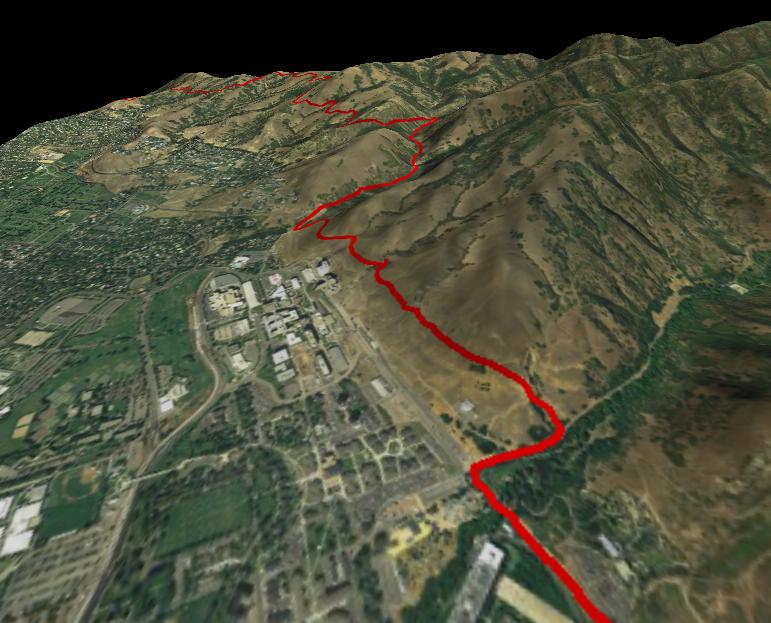 Despite the scale of the challenges facing Russia's adoption of network-centric approaches to warfare, senior officials consistently emphasize sixth-generation capabilities as the fundamental driver in defense modernization plans. On February 10, Vadim Malyukov, the Head of the Main Communications Directorate of the Armed Forces and the Deputy Chief of the General Staff, outlined a number of priorities in the modernization of command, control, communications, computers, intelligence, surveillance and reconnaissance (C4ISR). These include introducing "Redoubt-2US" hardware in units and in the joint-strategic command structures, digitizing communications, delivering en masse by 2018 tactical level compatible systems, unifying the communications systems used by the military and other power ministries and establishing a single situation center operating in real time. What unites all these themes, according to Malyukov is the theoretical basis for modernizing communications being based on network-centric principles (Moskovsky Komsomolets, February 10).
Although the introduction of network-centric capabilities remains a fundamental aspiration in the defense reform and modernization process, the priority has shifted toward the newly formed Aerospace Defense Forces (Vozdushno Kosmicheskaya Oborona – VKO), which according to Malyukov will be fully digitized by 2016. The need to first introduce digitized communications systems in the VKO is based on the development of hypersonic strike platforms radically reducing the time to detect and hit a target; commands must therefore be digitally transmitted in order for the VKO to fully exploit these assets (ITAR-TASS, February 10).
Viktor Khudoleyev noted in Krasnaya Zvezda the numerous changes that have impacted on the Ground Forces since the reform began in the fall of 2008. He explained the growing trend to intensify combat training, which in 2011 involved the Ground Forces conducting 7,500 squad level exercises, 2,600 platoon level live-fire exercises, with 250 company and 80 battalion level exercises augmented by more than 270 training assembly events for officers. Khudoleyev then attempted to shed light on the dark recesses of rearming the Ground Forces, which he said demands closer work between the defense ministry and defense industry to match procurement needs to the existence of "three" organic brigade types: heavy, medium and light. In 2011, work continued on the new automated command control (C2) system, which in future will fully support modern C4ISR capabilities. Wi-Fi processing technologies and the development of the system's nodal architecture were assigned high priority. Also in 2011, more than 1,800 pieces of communications equipment were purchased, primarily HF-UHF transceivers, tactical level command and control radios, as well as satellite communications stations and more than 50 command-staff vehicles were modernized (Krasnaya Zvezda, January 7).
Khudoleyev also noted that rearming the Ground Forces will involve two phases. In the first phase to 2015, state-of-the-art models of weapons and equipment will be procured, mainly for missile-artillery units, reconnaissance, electronic warfare and signals subunits, as well as tactical level C2 systems. Equally, the new family of light (Tayfun) medium (Bumerang and Kurganets 25) and heavy (Armata) platforms will form part of this process. In the second phase to 2020, units will be equipped with complete sets of modern weapons and equipment (Krasnaya Zvezda, January 7).
On February 8, the General Staff's Military Topographic Directorate celebrated its bicentennial. The Chief of the Topographic Directorate, Rear-Admiral Sergei Kozlov detailed its work and achievements of military topographers in an interview with Krasnaya Zvezda. At the outset, the primary mission of the directorate was characterized as essentially unchanged in its long history, namely to provide accurate topographic maps and photomaps to the troops. Kozlov's interviewer wanted to explore the use of modern hardware and software as facilitators of this process. Consequently, Kozlov highlighted the connection between the work of his directorate and the ongoing development of the new automated C2 system, though he said the experimental research and development on this was not the main focus of his specialists (https://redstar.ru/index.php/2011-07-25-15-57-21/item/506-strelyi-na-karte, February 7).
Kozlov admitted that during 2011, while groups of forces rehearsed various joint operations, a problem was identified in interfacing the C2 among different state structures and the digital terrain information being used. In Kozlov's view this will require state level regulation of the geo-information system. He added that new mobile topogeodic equipment is entering the supply line, particularly the PNGK-1 mobile navigation-geodetic complex. It provides a continuous determination of coordinates and elevation of terrain points during the movement of transport vehicles; receiving, generating, updating, storing, and outputting digital and analogue data to consumers and determining coordinates when a transport vehicle is stationary or moving (Krasnaya Zvezda, February 7).
Nonetheless, Kozlov drew attention to certain weaknesses in topogeodic support for Russian troops, compared with advanced foreign militaries; these included high-tech navigational fixes and the means of instant printing. Kozlov suggested that the Russian system for supporting troops with electronic and navigational maps requires improvement from a "practical science" perspective. Noting that the number of employees in the US National Geospatial Intelligence Agency vastly exceeds the number of officers and employees in Russian Armed Forces' Topographic Directorate, Kozlov stated that this pattern is replicated to some degree in most NATO member states. The cumulative capabilities of space cartography complexes in the leading foreign militaries, with more than ten electro-optical cartographic satellites in orbit simultaneously, permits accurate survey of any sector of global territory over the course of three to five days: Kozlov said Russia currently lacks this capability (Krasnaya Zvezda, February 7).
These limitations fit a pattern of reported software design issues affecting the prototype automated C2 system, which is likely to slow its introduction into the Armed Forces. Much of the coverage in the Russian media in relation to the adoption of sixth-generation capabilities tends to focus narrowly on the technical and design issues involved and its implications for the defense industry. Ignat Kalinin, however, ended his article in Moskovsky Komsomolets by raising much deeper questions that may haunt the top brass (https://www.mk.ru/politics/army/article/2012/02/09/670041-armiya-budet-voevat-s-wifi.html).
How will network-centric approaches to warfare impact on the political system or challenge the military culture, or more pointedly how will junior commanders cope with delegated authority, problem solving and decision making forced upon them by a post-modern approach to combat operations? Perhaps this may explain the sudden shift to prioritize the VKO in digitizing its communications system, since it will be predominantly staffed by officers. Russia's network-centric capable Ground Forces still appear to be a long way off.