Trade War With Russia Prompts Ukraine to Look for New Markets, Transit Routes
Publication: Eurasia Daily Monitor Volume: 13 Issue: 13
By: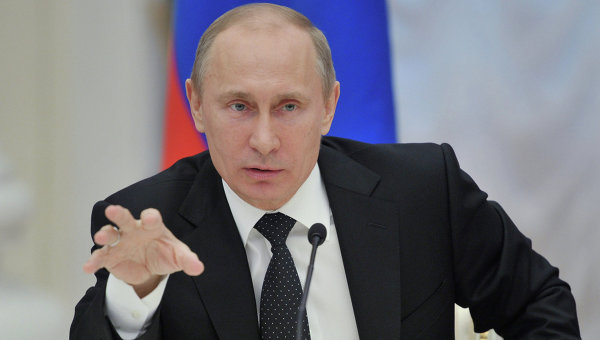 Moscow is openly unhappy with the Deep and Comprehensive Free Trade Area (DCFTA) agreement between Ukraine and the European Union, which came into effect starting on January 1, 2016. Consequently, Russia has slapped an embargo on Ukrainian food and complicated the transit of Ukrainian goods across Russian territory. Ukraine responded with similar measures and plans to use its relations with the South Caucasus countries and Belarus to minimize the consequences of the trade war with Russia. Furthermore, Ukraine, which used to overwhelmingly depend on Russian natural gas, has now entirely stopped buying this important resource from Gazprom.
On December 16, Russian President Vladimir Putin signed a decree suspending Russia's free trade agreement with Ukraine, which dated back to 2011. This was not unexpected, as no compromise had been reached at the trilateral Ukraine-Russia-EU trade talks last year. Russia had warned Ukraine that bilateral free trade would have to be suspended if the Ukraine-EU DCFTA agreement came into effect without changes (Pravda.com.ua, December 16). Moscow followed through on its threat and terminated the Russia-Ukraine free trade agreement on January 1. On the same day, the Russian government placed an embargo on Ukrainian food in retaliation for Ukraine joining Western sanctions against Russia (Rbc.ru, January 1).
Kyiv responded by also suspending the free trade agreement with Moscow as well as banning a range of imports from Russia: mainly food, cigarettes, certain chemicals, and railway equipment (Kmu.gov.ua, December 30). Earlier, Ukraine had restricted merchandise deliveries and stopped electricity supplies to Russian-annexed Crimea (see EDM, January 6).
Meanwhile, Russia has also tried to undermine Ukraine's trade with Asian countries—Kazakhstan and China, in particular—through transit restrictions. Putin banned the direct shipment of goods from Ukraine to Kazakhstan across Russian territory, ruling that transit from Ukraine should be carried out only via Belarus (Garant.ru, January 5). Ukrainian Economy Minister Aivaras Abromavicius said that Ukraine would lodge a formal complaint with the World Trade Organization (WTO) but abstain from passing any of its own transit restrictions in response (Interfax, January 19). However, Moldova has complained that Ukraine has, in fact, blocked the transit of Russian goods (Newsmaker.md, January 19).
Kyiv is looking for alternative import/export corridors to its established routes via Russia. One of them is a route from Ukraine's southern ports via the Black Sea to Georgia, Azerbaijan and further, across the Caspian, to Kazakhstan and northern China. Ukraine's Deputy Infrastructure Minister Volodymyr Omelyan has said this new "Silk Road" would operate as of February. Moreover, Ukraine hopes that the EU and China will use this route for their mutual trade, thus bolstering Ukraine's role as an important transit country (Interfax, January 19).
Another alternative involves Belarus, which has not joined the Russian trade war against Ukraine, despite its heavy dependence on Russian markets and loans. Belarusian President Alyaksandr Lukashenka duly expressed his concern over free trade between Ukraine and the EU after his meeting with Putin last month (Belta.by, December 16). However, in early January, Lukashenka said Belarus would be processing goods imported from Ukraine for sale to Russia. Belarus has been doing the same with Western goods, following the introduction by Russia of an embargo on Western food in 2014. Belarus is thus likely to benefit from the trade war between Russia and Ukraine because the latter has dropped its intention to increase duties on Belarusian merchandise, evidently in the hopes of using Belarus as a back door into the Russian market (Belta.by, Doingbusiness.by, January 14).
Russia has been introducing restrictions against imports from Ukraine since 2012–2013, especially as far as agricultural imports are concerned (see EDM, July 31, 2013; September 3, 2013). As a result, Russia's share in Ukrainian agriculture exports shrank to just 2 percent in the first half of 2015, down from 8 percent a year earlier, and Ukrainian machinery exports to Russia have been reduced to a minimum. Total exports to Russia plunged by 53 percent in January–November 2015, and imports from Russia fell by 42 percent compared to 2014 (Ukrstat.gov.ua, January 14). Consequently, the effect from Russia's new trade restrictions will not be as damaging as they would have been three or four years ago. At the same time, Ukraine has been looking for new markets in China, the Middle East and the European Union.
Furthermore, Russia's refusal to change the terms of its ten-year gas contract signed with Ukraine in January 2009 has prompted Ukraine to drastically cut and finally eliminate natural gas imports from Russia. Ukraine has not been buying gas from Russia's Gazprom since November, citing high prices. Instead, it has relied on deliveries from the EU—Slovakia in particular. Last year, Ukraine for the first time imported more gas from the EU than from Russia—10.3 and 6.1 billion cubic meters (bcm), respectively (Utg.ua, January 6). For comparison, Ukraine imported 44.8 bcm of gas from Russia and no gas at all from the EU in 2011. Ukraine has rejected the Russian price bid of $212 per 1,000 cubic metres of gas from January 1. Instead, it awarded 17 contracts to EU-based firms at $188–211 for December–March (Naftogaz.com, January 14).
Russia has inadvertently boosted the popularity of the Euro-Atlantic community in Ukraine by annexing Crimea and supporting rebels in eastern Ukraine. The continuing trade war is pushing Ukraine closer to the EU and further away from Russia as far as the economy is concerned. As a result, the share of Russia in Ukraine's trade turnover is likely to fall to record lows this year.