Turkey-Greece-Italy Interconnector: South Stream's Latest Avatar? (Part One)
Publication: Eurasia Daily Monitor Volume: 13 Issue: 44
By: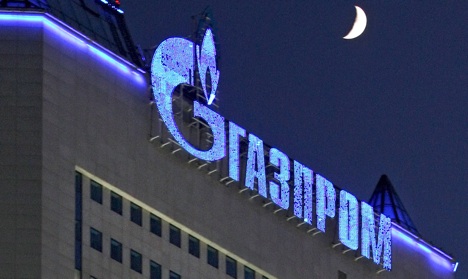 Russian President Vladimir Putin launched the South Stream gas export project in 2007. All along, Russia lacked the gas volumes and financing that this gigantic project presupposed. Moscow poured all its resources into Nord Stream. It did not seriously intend South Stream as an energy supply project, but rather as a political project, with many hallmarks of a political bluff. Russia's current attempts to resuscitate South Stream in the Balkans and Italy (see EDM, March 3) are a déjà vu in that sense, admittedly on a shrunken scale—therefore, perhaps slightly less unrealistic, but still in the shadow of "classical" South Stream's grandiose bluffing.
At various stages in its long evolution, this project was meant to: block the access of Turkmenistan's gas to Europe (or absorb Turkmenistani gas supplies into the would-be South Stream, since Russia itself lacked sufficient volumes); kill the European Union–backed Nabucco project by pre-empting its designated route and market; entice governments and national corporations along South Stream's route to break and void the European Union's energy security policy and market legislation; and threaten to bypass Ukraine's gas transit system, unless Ukraine ceded that system to Gazprom, in which case Russia would have renounced South Stream (since 2014, however, bypassing Ukraine became a goal per se for Gazprom). Overall, Moscow sought to tempt (offering to turn every national customer into a "gas hub" was another "classic" tactic), to confuse, divide and, where possible, recruit allies among governments and corporations.
Elements of that complex agenda can still be discerned in Gazprom's proposal to use the Interconnector Turkey-Greece-Italy (ITGI-Poseidon) as (or in lieu of) "the southern route for Russian gas supplies to Europe." That wording, in the agreement just signed, is the standard designation of South Stream's westbound branch. The goal is a dedicated pipeline route for Russian gas on the basis of ITGI. Gazprom's CEO, Alexei Miller, signed the memorandum of understanding with his ITGI counterparts (Gazprom.com, February 24), and President Vladimir Putin went on Russian television to give it his nod (Kremlin.ru, February 29; see EDM, March 3).
South Stream had all along been a project with variable geometry. Moscow played bait-and-switch with the would-be partners, variously offering pipeline sections or branchoffs, changing the offers, canceling or reinstating the offers, and fostering rivalries among Gazprom's would-be partners. Such tactics were not only political, and not only the Russian business style in these parts of Europe, but also served to conceal the limited availability of Russian gas volumes and financing for all the proposed branches. All were supposed to be supplied with gas from Russia across the Black Sea by pipeline via Bulgaria. The westbound branch (see above) in its most basic form had been envisaged to run from the Black Sea across Bulgaria, Greece, and on the seabed of the Ionian or Adriatic Sea, terminating in Italy.
Gazprom's current proposal, however, takes into account Bulgaria's 2013 decision to drop out from the South Stream project. Consequently, the Gazprom-ITGI memorandum of understanding envisages Russian gas reaching the ITGI system in Greece from the Black Sea "via third countries," not named. Those of course could only be Bulgaria and/or Turkey. But this would presuppose that, a) Bulgaria rejoins South Stream on terms more favorable to itself than those it already renounced; or b) that Turkey accepts Russia's proposal to build a new pipeline in the Black Sea, Turkish Stream, which would supply Turkey and other Balkan countries with Russian gas; or c) that either Bulgaria or Turkey simply provide transit service for Russian gas en route to Greece and destined for a new version of South Stream to Italy (see below).
Moscow hopes (as analysts sympathetic to the authorities suggest) that the prospect of ITGI being ready to accept Russian gas for a revived South Stream could motivate Bulgaria and/or Turkey to seize the opportunity as transit countries for Russian gas. Gazprom is being credited with the shrewd move of re-starting South Stream from its "tail" (the Greece-Italy portion) in order to incentivize the "head" (Bulgaria, or Turkey as a substitute) to provide the lucrative transit service (RBK, February 24–26).
For its downsized version of South Stream (under this or some other name), Gazprom has no need to build those new, large-capacity pipelines that the original South Stream had envisaged. Instead, Gazprom can use the Interconnector Turkey-Greece-Italy route, with expansion and upgrades.
The overall ITGI system is comprised of the Interconnectors Turkey-Greece (ITG) and Greece-Italy (IGI) onshore and offshore (Edison.it, Depa.gr, Igi-poseidon.com, accessed March 4).
The Turkey-Greece segment, Karacabey-Komotini, with a capacity of 11 billion cubic meters (bcm) annually, could feed Russian gas directly into the Greece-Italy segment, if Turkey agrees to provide this service on its territory. In that case, Gazprom would market that gas downstream.
The Greece-Italy route spans almost 600 kilometers across northern Greece, from Komotini to Igoumenitsa, on the Ionian Sea. The project on the Greek side and offshore is a 50 percent-50 percent joint venture of Italian Edison (electricity conglomerate, 99 percent owned by Électricité de France) and Greek government-controlled DEPA/DESFA (gas trader and pipeline operator). Edison is interested in gas supplies to its electricity-generating plants while the government-controlled DEPA/DESFA has great ambitions in the international transit business. The owners intend to increase this line's capacity from the earlier planned 12 bcm to 20 bcm per year. Under arrangements made several years ago, 80 percent of this line's capacity has been reserved for Edison, and the remaining 20 percent for DEPA.
The Poseidon section on the seabed, from Igoumenitsa in Greece to Otranto in Italy, is also a parity joint venture of Italian Edison and DEPA/DESFA. This line would run slightly more than 200 kilometers and was expected to cost €500 million to build, when last estimated some four years ago. The planned capacity of 8 bcm per year would certainly be increased, if the agreement of intent made with Gazprom is brought to fruition.