Turkish Pipeline to Nakhchivan Shakes up Power Relations in South Caucasus
Publication: Eurasia Daily Monitor Volume: 18 Issue: 127
By: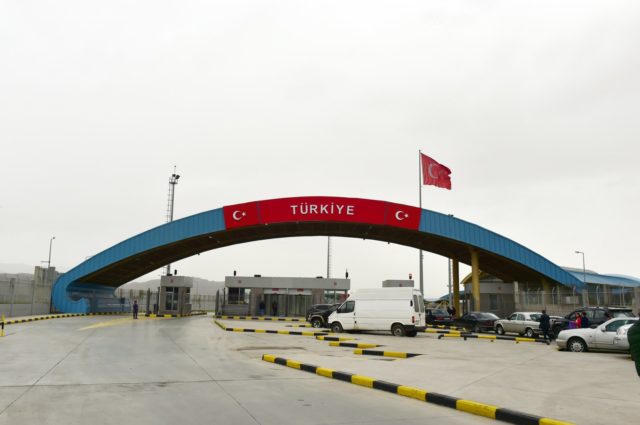 One of the most important consequences of the November 2020 and January 2021 joint Armenian-Azerbaijan-Russian declarations ending the latest round of fighting between Yerevan and Baku was a commitment to the reopening of transportation corridors in the South Caucasus region. These accords sparked hopes in Armenia that it would be able to end its isolation on the ground and in Azerbaijan that it could open a corridor between Azerbaijan and its non-contiguous autonomous republic of Nakhchivan. But Armenia's lack of resources to act independently as well as its opposition to the construction of any corridor through Syunik province (referred to by Azerbaijan as Zengezur) lest it cost Armenia its land bridge to Iran have combined with Moscow's inability or unwillingness to force the issue. That situation has led to a cooling of hopes for progress on the restoration of most of the agreed-upon transportation corridors. Indeed, these dashed hopes have led to suggestions that the lack of progress may spark a new round of fighting between Armenia and Azerbaijan and force Russia to insert even more "peacekeepers" to keep the two sides apart (Nezavisimaya Gazeta, May 31; Windowoneurasia2.blogspot.com, June 2).
But while there has been little progress on reopening the road and rail corridors that the earlier declarations speak of, significant movement can be observed on another trans-border project: a natural gas pipeline between Turkey and Nakhchivan. The agreement on this pipeline was signed by Turkish and Azerbaijani officials in December, just weeks after the November Karabakh war ceasefire declaration; and construction is now set to begin over the next month or so. The pipeline is designed to eliminate the requirement that Azerbaijan engage in gas swaps with Iran to supply its strategic western exclave. But it also promises to extend Turkey's presence into the South Caucasus far deeper than has been the case in more than a century (see EDM, January 25). As such, that energy project has the potential to shake up the geopolitics of the region—adding to Russian and Iranian fears about a Turkish advance, while simultaneously underscoring Turkey's readiness to support Baku even more enthusiastically in the latter's quest for a more direct overland route between mainland Azerbaijan and Nakhchivan.
The agreement signed by Turkish and Azerbaijani officials at the end of last year calls for the construction of a 140-kilometer gas pipeline between Turkey's Iğdır Province and Azerbaijan's Nakhchivan Autonomous Republic, 85 kilometers of which will be in Turkey and 65 kilometers in Azerbaijani territory. It will pass through the narrow, 13-kilometer-long border the two countries share, carrying 500 million cubic meters of gas each year; and the pipeline will be jointly operated by Turkey's BOTAŞ and Azerbaijan's SOCAR state-run energy giants. The project's planned completion date is in 2022 (AzerNews, December 16, 2020; Oilcapital.ru, December 16, 2020; RT, December 15, 2020; Svobodnaya Pressa, November 12, 2020). In mid-July, Turkish officials announced that they had completed all the necessary studies and would begin construction as soon as they receive some unspecified "technical" information from Azerbaijan (AzerNews, July 13, 2021).
When completed, the new pipeline will supplant the 20-year accord between Baku and Tehran, signed in 2005, under which Iran has supplied gas to Azerbaijan's non-contiguous Nakhchivan region. That gas link will, thus, reduce (though not entirely eliminate) Iranian influence in the exclave, even as it expands that of Turkey, Iran's Sunni competitor, across the region. The Turkey–Nakhchivan pipeline will additionally give fresh impetus to other Turkish railway and energy projects connecting with Azerbaijan and Central Asia; and it may reenergize Baku's pursuit of the opening of a corridor between Azerbaijan proper and Nakhchivan (Deutsche Welle—Farsi service, February 27, 2020; Menaffairs.com, August 4, 2021; EADaily, December 21, 2020; see EDM, January 25, 2021).
The Turkish pipeline from Iğdır to Nakhchivan will follow the route of a rail line that Baku and Ankara agreed to build back in June 2018 and whose groundbreaking ceremony took place earlier this year (see EDM, April 5, 13, 21, 2021; Raillynews.com, February 15, 2021; AzerNews, June 14, 2018). The combination of these two infrastructure links will certainly help the Azerbaijani exclave. But unless the Zengezur/Syunik corridor is opened, Turkey and Azerbaijan will not achieve the broader breakthrough they hope for. And that fact is likely to lead Tehran, Moscow and Yerevan to drag their feet on any realization of that unfreezing of transportation routes, although an influential minority of Moscow analysts now argues that Russia should push to open that corridor because of the regional stability it would allegedly usher in (Russtrat.ru, May 10, 2021).
At first glance, Iran is certainly the big loser as a result of the construction of a Turkey-Nakhchivan gas conduit; and it would be an even bigger loser geopolitically, as would Armenia and Georgia, if this pipeline and the parallel railroad were extended to Azerbaijan proper. But it is a mistake to think that Tehran is without resources even if both of these transit projects are realized. Iran has traditionally had enormous influence over Nakhchivan. The population of the exclave is much more Shiite than that of Azerbaijan proper; Tehran has worked hard to cultivate officials in Nakhchivan, according to Russian analysts; and, perhaps most importantly, Iran provides most of the drinking water for this region. Tehran can be counted on to use all three of these sources of leverage to limit the growth of Turkish influence and to retain a voice in decision-making about the exclave and its use by Baku and Ankara (see EDM, June 12, 2018 and July 10, 2018; Regnum, June 28, 2018).
The Turkish pipeline to Nakhchivan, together with the railroad, undoubtedly promise to shake up the political relationships of all the countries in the South Caucasus and the three most immediate outsiders, Russia, Turkey and Iran. But neither project will change the preexisting interests of the players. Instead, it will likely mean that their competition will take new forms as each country tries to promote its own interests and block the spread of others. Such shifts will require that others concerned with developments in the South Caucasus focus on issues like water (see Commentaries, October 28, 2020), to which they have given less attention in the past.