Ukraine Crisis Elevates Importance of Gagauz in Russian Calculations
Publication: Eurasia Daily Monitor Volume: 19 Issue: 8
By: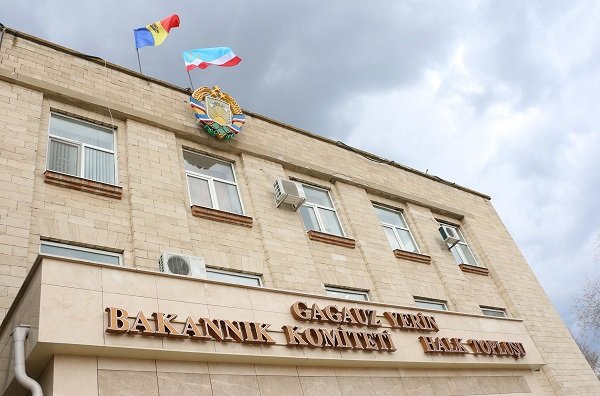 The Christian Turkic Gagauz minority in southeastern Moldova typically attracts attention only when the Kremlin seeks to use it, in combination with Transnistria, to pursue Russian interests. Those objectives are most often to put pressure on Chisinau to prevent or derail Moldova's turn to the West. But Russia also exploits its relations with the Gagauz when engaging openly in an open geopolitical struggle with Turkey. Ankara's leaders view the Gagauz as the most closely related Turkic group abroad despite the fact that most Turkic-speaking Gagauz are Russian Orthodox by religion (see EDM, March 16, 2021 and August 5, 2021). The crisis in Ukraine, however, has further elevated the importance of the Gagauz in Moscow's thinking for two reasons. First of all, like Transnistria, Gagauzia shares a common border with Ukraine, and there are 30,000 Gagauz co-ethnics living in Ukraine, concentrated mainly around the crucial port city of Odesa. And second, Russia appears concerned that Chisinau might cooperate with the North Atlantic Treaty Organization (NATO) in any military response to an expansion of Russian aggression against neighboring Ukraine.
Additionally (and with longer-term implications), the relative success Moscow has had in using Transnistria and Gagauzia to "confederalize" Moldova and, thus, keep it divided between east and west provides a model that the Russian authorities have long promoted as a solution to what they conspicuously define as "the Ukrainian problem" (Dsnews.ua, Windowoneurasia2.blogspot.com, July 14, 2016). Toward that end, Moscow has backed Gagauz demands for greater status under Ukraine's legislation governing indigenous peoples, something that could easily be used to muddy the waters about conflicts between Russians and Ukrainians and, therefore, work to Moscow's advantage as well (Odna Rodyna, July 7, 2021).
As the Russian-Ukrainian crisis has heated up over the last several months, pro-Moscow Moldovan commentator Aleksey Logofet wrote in December, "the situation around Gagauzia has sharply intensified as well" (Polit Navigator, December 16, 2021). Tensions between Chisinau and Komrat, the capital of the Gagauz region, have been growing, with the Moldovan central government putting ever greater pressure on the autonomy to fall in line. Pointedly, Moscow has reacted particularly negatively to Chisinau's refusal to allow Russian election observers into Gagauzia. That pressure then led last month to the election of a new Gagauz parliament that is far more sharply divided between pro-Chisinau (that is pro-Western) and pro-Moscow factions than was the case earlier. So far, the Gagauz legislature has not been able to elect a new head. Police raids on various supporters of the candidates appear intended to force the parliament to finally choose one. In this situation, both the Moldovan government and Russia are becoming far more heavily involved than outsiders might think would be the case.
Chisinau has seriously reduced funding for capital-intensive ventures in the Gagauz region, even dropping it from the list of regional projects the central government says it is ready to support (Gagauzinfo.md, January 26, 2022). For many observers, the all-too-transparent intention of this approach is to force Gagauz legislators into choosing Chisinau's favored candidate for parliamentary head and, more generally, to go along with Moldovan policies. Moscow, in response, is deploying the natural gas weapon: In mid-January, it signaled its intention to begin talks with the Gagauz autonomy about supplying the latter with Russian gas, bypassing Chisinau both diplomatically and practically. Because such gas would have to pass through Ukrainian territory—Gagauzia has no sea border or land borders with any state except Ukraine—the overture effectively embeds the Gagauz-Chisinau conflict into the Russian-Ukrainian one in serious ways (Sng.today, January 26).
If the Gagauz-Moscow talks are successful, Russia could regain much of the influence it appears to have lost in recent months and also obtain a new card in its game against Ukraine, demanding that Kyiv agree to the transit of Russian gas to the Gagauz and arrange the flows so that the Gagauz of Ukraine would benefit as well. That would deliver Moscow a victory in both Ukraine and Moldova. And if Kyiv or the West block such transit, as they almost certainly would be inclined to do, that would radicalize anti-Chisinau and anti-Western attitudes among the Gagauz. Russia would surely seek to exploit such an outcome, particularly in the case of an expanded war with Ukraine. This, at least potentially, makes Gagauzia an even more valuable Russian "ally" in its war against Ukraine than Transnistria, where Russia has thousands of "peacekeeping troops" stationed indefinitely.
Were there no crisis in Ukraine, of course, Moscow likely would be focused on trying to stir the pot in Moldova with the Gagauz, just as it has done repeatedly over the last two decades; but because Russia is on the brink of expanding its aggression against Ukraine into potentially a full-scale war, the Kremlin has even more reason to exploit the Gagauz on both sides of the Moldovan-Ukrainian border. And the current tensions between Chisinau and Komrat give it the perfect opportunity to pick up another tool that it will certainly try to employ against Moldova, Ukraine and the West (Sputnik.md, January 26; EADaily, January 20).