UKRAINE STEPS IN TO CLOSE EUROPE'S BIGGEST BLACK HOLE
Publication: Eurasia Daily Monitor Volume: 3 Issue: 46
By: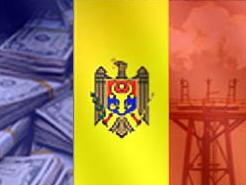 Ukraine has finally begun cooperating with Moldova and the European Union against rampant unlawful trade across the Transnistria sector of the Ukraine-Moldova border. That 450-kilometer sector, Europe's largest "black hole," forms a major source of the secessionist authorities' income and power as well as a gateway to illicit trafficking between the Black Sea region and EU territory.
Kyiv's move marks an unexpected, full turnabout. On March 3, Ukraine's Cabinet of Ministers announced its political decision to start implementing the recent Ukraine-Moldova agreement, signed by Prime Ministers Yuriy Yekhanurov and Vasile Tarlev, on introducing a legal trade regime on that border. Ukraine's Customs Service Chairman Oleksandr Yehorov issued the relevant orders that same day. Both decisions in Kyiv cited EU requirements to Ukraine as well as the 2005 Ukraine-Moldova-EU Commission Memorandum on measures against illicit activities on that border.
The Yekhanurov-Tarlev agreement stipulates that exports originating in Transnistria (to Ukraine or via Ukraine) can only enter Ukrainian territory if they carry Moldovan customs stamps and relevant documents; and that imports bound for Transnistria (from or via Ukraine) can only enter Transnistria through Moldovan customs checkpoints, which are situated on Moldovan-controlled territory. Furthermore, Transnistria-based companies must register with Chisinau's authorities and obtain Moldovan certification and licenses in order to conduct legal export-import operations. Ukrainian authorities have now started applying those provisions to railway cargoes and long-vehicle road transport.
For its part, Chisinau has simplified the registration procedure and granted tax breaks and duty exemptions to Transnistria-based companies that register as Moldovan. Such companies are then entitled to all trading privileges that Moldova enjoys on international markets as a member of the World Trade Organization and other trade groups. They also qualify for all the tax breaks and other advantages that right-bank Moldovan companies enjoy under Moldovan law. Moldovan authorities had held a series of joint conferences with Transnistria companies, Ukrainian authorities, and EU representatives from December through February, informing Transnistria business in detail about Moldovan registration procedures and the introduction of Moldovan customs documents on that border sector.
Presidents Viktor Yushchenko of Ukraine and Vladimir Voronin of Moldova conferred on this issue by telephone on March 4, 6, and 7, agreeing to have their presidential offices monitor the situation and exchange information about the situation on the border. Yekhanurov, Yehorov, and Deputy Minister of Foreign Affairs Volodymyr Khandohiy confirmed the decision and explained the background to it in public statements on December 6, thus implicitly signaling the authorities' consensus on this issue (Interfax-Ukraine, UNIAN, Channel Five TV [Kyiv], March 4-7).
However, Ukraine's National Security and Defense Council Secretary Anatoly Kinakh is sounding a somewhat discordant note. On March 6, Kinakh suggested that Ukraine, Moldova, Transnistria, Russia, OSCE, and EU examine the situation collectively (Ukrayinska pravda, March 6; Itar-Tass, Flux, March 7). The suggestion corresponds with Moscow and Tiraspol's position seeking Tiraspol's participation with blocking rights in all decisions and claiming that Russia has interests on this border (1,000 kilometers distant from Russia). By contrast, Chisinau and the EU — and, now, the Ukrainian president and cabinet — take the position that only Moldova, Ukraine, and the EU need make decisions on that border under international law.
Kyiv had, over the years, resisted the introduction of law and order on that border. From time-to-time it signed agreements that were not to be honored. Even Yushchenko twice quashed agreements signed by the Ukrainian and Moldovan prime ministers on normalizing the trade regime on that border. The Yekhanurov-Tarlev agreement of December 30, 2005, was suspended on January 25 by the Ukrainian president for never-clarified reasons. The factors behind the sudden turnabout are not fully clear, but among them is undoubtedly Washington and Brussels' insistence that Ukraine finally take this step.
The EU's High Representative for Common Foreign and Security Policy, Javier Solana, telephoned Yushchenko to support the implementation of the December 30 Moldova-Ukraine agreement. Solana and his Special Representative, Adriaan Jacobovits de Szeged, are publicly encouraging Ukraine to carry the measures through and to cooperate with the EU's recently deployed Border Assistance Mission (EUBAM) in this effort. They are urging Transnistria economic entities to register in Chisinau, so as to "establish an orderly regime on the Ukraine-Moldova border, to which the EU attaches great importance"; and are criticizing Tiraspol's decisions to close the border and block the legal trade. A statement by the U.S. State Department welcomes Ukraine's decision to implement the December 30 agreement with Moldova "as an important step promoting border security and resolution of the Transnistria conflict" (EU Council press release, March 6; Ukrayinska pravda, March 6).
Whether Kyiv will stay this course beyond the March 26 legislative elections seems as uncertain as the composition of the post-election parliament, government, and presidential entourage. With EUBAM present on that border, however, any post-election government would find it difficult to backtrack on the obligations assumed by this government.