Ukraine Successfully Places Eurobonds, but May Lose IMF Support
Publication: Eurasia Daily Monitor Volume: 14 Issue: 117
By: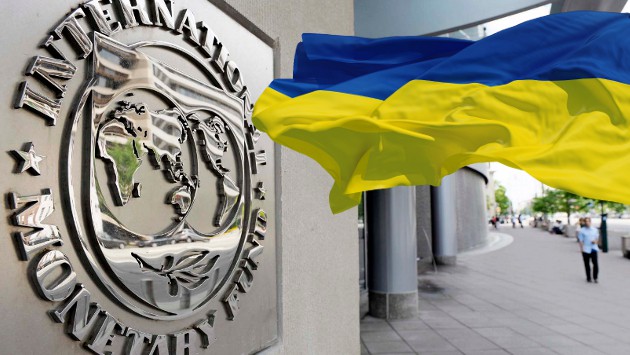 Ukraine has placed 15-year Eurobonds in the amount of $3 billion, President Petro Poroshenko announced on September 18. Poroshenko, who was on a visit to New York at the time for the United Nations General Assembly, noted that Ukraine had never borrowed so much for so long before. Investors' newfound confidence in Ukraine stemmed from its reforms in the energy sector and other fields, as well as deregulation and privatization (Interfax, September 18). The interest on the bond is 7.375 percent, and the proceeds will be used to fill the state budget and, more importantly, repurchase $1.6 billion worth of 7.75 percent Eurobonds maturing in 2019–2020, said the Ukrainian finance ministry (Minfin.gov.ua, September 19).
This is a clever move by Kyiv, easing pressure on public finances in 2018–2019, when payments on foreign debt will peak. This is also the country's first independent tapping of debt markets since April 2013, when Ukraine placed $1.25 billion worth of 7.5 percent Eurobonds for ten years. After that, economic collapse and war put Ukraine at the mercy of sovereign creditors and financial institutions. Ukraine borrowed $3 billion from Russia in late 2013, but defaulted on the debt two years later. In 2015, Ukraine restructured $15 billion of Eurobonds with the help of the International Monetary Fund (IMF). In 2014–2016, Ukraine placed US government-guaranteed Eurobonds for a total of $3 billion.
The risk now is that, following the successful debt operation and amidst the second year of economic growth, Kyiv will back-burner further reforms or even reverse some of them, no longer feeling the urgency to continue. The big problem for Ukraine is that, with the exception of certain reform-minded ministers, its rulers—much like their predecessors—have largely been reluctant reformers, mired in vested interests and wary of Western-style institutions. And this has also been true of President Poroshenko, who is essentially a post-Soviet oligarch. Ukraine's leadership had to be serious about reforms in 2014–2016, under pressure from creditors such as the US, the European Union and the IMF; otherwise, Ukraine, devastated by the war waged by Moscow and debilitated by a double-digit collapse in GDP, would not have been able to make ends meet.
IMF First Deputy Managing Director David Lipton warned in a recent interview that, in spite of economic stabilization, Ukraine may be about to turn back to where it was three years ago. He made clear that there would be no more loans from the IMF if Ukraine did not approve pension and land reforms as well as re-launch privatization. Lipton warned of signs that fiscal stability may be undermined, as wages have been growing faster than inflation. Another important problem is Kyiv's failure to establish a special anti-corruption court. The issue of pervasive corruption has remained high on the agenda, despite the establishment—again under pressure from Western creditors—of the National Anti-Corruption Bureau and the office of the Anti-Corruption Prosecutor in 2015 (Epravda.com.ua, September 15).
It would take several years to set up an anti-corruption court, Poroshenko said most recently. At the same time, he seemingly argued that Ukraine does not need one, saying that similar courts have been set up only in some underdeveloped countries. Instead, he announced that by October, special anti-corruption chambers would be established in preexisting courts (Pravda.com.ua, September 15). Poroshenko's opponents, however, say that anti-corruption chambers make little sense. Ukrainian judges remain notoriously corrupt, and such chambers would not be independent of politicians and oligarchs. They claim that Poroshenko has been hindering the establishment of an independent anti-corruption court for months, despite promises to the IMF, early this year, that one would be created soon (Facebook.com/Mustafanayyem, September 15).
Ukraine's central bank still hopes to receive $2 billion from the IMF by the end of this year (Ukranews.com, September 14). The country has already received four tranches of the IMF's $17.5 billion Extended Fund Facility. But if Kyiv reneges on its promises, it risks losing access to the remaining $9 billion.
The worrying trends in Kyiv may prompt other international financial institutions to reconsider their commitments. The president of the European Bank for Reconstruction and Development (EBRD), Suma Chakrabarti, on his recent visit to Kyiv, expressed his disappointment with the lack of progress in privatization and reforms of state-owned companies. And while praising progress in the banking and energy sectors, Chakrabarti said that corruption has been "the single largest obstacle" to investment in Ukraine (Ebrd.com, September 18).
The recent privatization re-launch has indeed been rather modest. Ukraine sold only five of the eight minority stakes in regional power companies that were put up for auction (see EDM, September 8). As to the state-owned companies, Chakrabarti was likely referring to the biggest of them in particular, the oil and gas behemoth Naftohaz Ukrainy. Last spring, he warned Poroshenko and Ukrainian Prime Minister Volodymyr Groysman against failing to reform Naftohaz. But since then, all the independent members of the Naftohaz supervisory board have resigned in protest against political meddling and the government's lack of support for corporate governance reform. Naftohaz CEO Andry Kobolev cautioned that Naftohaz may now fail to qualify for $800 million in loans from the EBRD and the World Bank (Liga.net, September 20).
Reluctant to reform the country, the ruling elite in Kyiv risks losing Western financial support ahead of the Ukrainian presidential and parliamentary elections scheduled for 2019. And in such an outcome, Ukraine would become more vulnerable vis-à-vis an assertive Moscow.