Uzbekistan Prepares for the NATO Drawdown
Publication: Eurasia Daily Monitor Volume: 9 Issue: 136
By: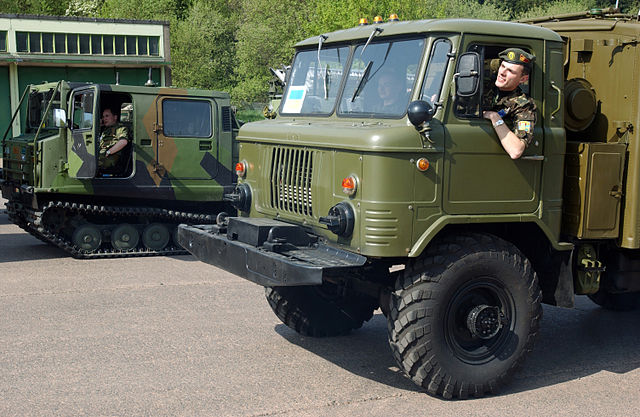 Tashkent's controversial decision on June 20 to suspend its membership of the Collective Security Treaty Organization (CSTO) was widely misinterpreted as either signaling its complete withdrawal from the organization or as part of a policy to position itself to develop much closer security ties with the West. Some characterizations of President Islam Karimov as a volatile and unreliable partner for Russia and its CSTO allies also only scratch the surface of the wider implications of Uzbekistan's apparent policy reversal (Interfax, June 28).
The timing of Tashkent's CSTO suspension ahead of the NATO withdrawal from Afghanistan in 2014 suggests increasing reliance on its own defense and security capabilities rather than seeking collective security guarantees. But political confidence in Tashkent to pursue this policy has to be understood in the context of not only its differences with its CSTO allies but in light of recent developments in Uzbekistan's relations with Russia and China. Given Uzbekistan's long established pattern of non-participation in CSTO or Shanghai Cooperation Organization (SCO) military exercises – having recently abstained from the SCO Peace Mission 2012 counterterrorist exercise in northern Tajikistan on June 9-16 – fundamental questions come up about the capabilities of the Uzbekistani security forces to cope with post-2014 domestic or regional security crises (Interfax, RIA Novosti, June, 10-17).
On June 4, Russian President Vladimir Putin chose Tashkent as the venue for his first trip to Central Asia following his return to the Kremlin. Putin attaches great importance to Eurasian integration policies, and his meeting with President Karimov resulted in an enhanced strategic partnership agreement and Tashkent's commitment to enter the Commonwealth of Independent States (CIS) free trade zone by the end of 2012. Karimov highlighted Russia's role in the post-2014 regional security environment, though Putin was reluctant to offer precise security commitments (www.kremlin.ru, June 5).
Two days later, Karimov signed a strategic partnership with China on the side lines of the SCO summit in Beijing. Security featured among its five areas of cooperation. Following the consolidation of Tashkent's bilateral relations with Russia and China, on June 20 Uzbekistan formally notified the CSTO secretariat of its suspension of membership, confident that it could avoid isolation as a result (Interfax, June 4, 6, 7).
Tashkent strongly objected to the increasing military cooperation among the CSTO members, efforts to place Afghanistan on its agenda as well as opposing the creation of the CSTO 20,000-strong Collective Rapid Reaction Forces in 2009. CSTO members signed amendments to the founding charter to authorize military action in response to a wider set of security crises, including domestic unrest or civil emergencies based on a majority vote among its members rather than full consensus. Tashkent resisted these initiatives, arguing that major decisions needed complete agreement throughout the alliance. Despite this apparent blow to CSTO unity, Tashkent remains within the notional CIS air defense system, and participated in the 65th meeting of the CIS defense ministries in Kaliningrad on July 5. Tashkent also preserves its close defense and security cooperation with Moscow, particularly between both countries' special services (RIA Novosti, Interfax, July 6).
Equally, though it has only participated once in an SCO Peace Mission since the first such exercise in 2003, Tashkent hosts the SCO Regional Antiterrorist Center, which serves as a mechanism to share information on known terrorists, extremists and separatists. Moreover, on June 4-6, Uzbekistan hosted a small anti-terrorist exercise in Jizzax Region, involving Special Forces from Kazakhstan, Kyrgyzstan and Uzbekistan. Vostok-Antiterror 2012 was an SCO exercise designed to improve coordination between members' Special Forces to respond to international terrorism. Operational headquarters were formed in Kazakhstan and Kyrgyzstan to practice action using simulated situations, as well as rehearse coordinated search measures (Interfax, June 7).
Reliable information on the precise numerical strength of Uzbekistan's Armed and Security Forces is scant. The London-based IISS 2012 Military Balance estimates the size of the Uzbekistani military and security forces at around 67,000, while experts consider the country's military to be the largest in the region. Uzbekistan's Armed Forces function under five Military Districts, including one in Tashkent, and the army is organized on a brigade-based system to facilitate rapid deployment. But a number of factors limit the capabilities of the Armed Forces, such as the presence of large numbers of 12-month serving conscripts, which restricts progress in combat training and lowers combat readiness levels. The country closely cooperated with the United States and developed relations with NATO through the Partnership for Peace program. And prior to the West's suspension of defense ties in the aftermath of the tragic events in Andijan in May 2005, Tashkent made progress in some key formations to adopting NATO standards. Yet, Uzbekistan has only had limited access to Western defense assistance programs in recent years.
Uzbekistan's security documents, including the country's defense doctrine, remain closed to public scrutiny, but reportedly the doctrine is rooted in territorial defense. Since Tashkent seldom participates in joint military exercises it is consequently difficult to ascertain its military strengths and priorities. However, judging from the scenario and forces used in Vostok-Antiterror 2012 and a less well publicized exercise at Tashkent airport on May 4, 2012, the lead role seems to be afforded to interior troops, the Emergencies Ministry, Special Forces and National Security Service (SNB) units, with a supporting role played by Defense Ministry forces (www.uznews.net, May 7).
Tashkent's suspension of its CSTO membership changes little in practical terms, since prior to its decision on June 20, it played no part in the Collective Rapid Deployment Forces. Any crisis involving militant activity, either domestically inspired or Afghanistan-linked, would consequently test only the capacity of the Uzbek security forces. But as the NATO reverse transit agreements hinge on Uzbekistan's participation to move NATO non-lethal equipment from Afghanistan through Uzbekistani territory, Tashkent has requested the donation of some NATO military equipment. Western policymakers must exercise caution to avoid shifting the regional military balance of power. While Tashkent's military shopping list may inadvertently shed unwelcome light on its defense weaknesses.